In a year filled with pain and loss, there have been few cherished moments, but they deserve acknowledgement. Despite the troubles of 2020, it has been a historic year for women — some have taught us resilience through loss, and others are setting examples through success.
Nevertheless, all these women have opened doors this year that have never been unlocked before. Here is our list — by no means exhaustive — of women who made headlines in 2020.
Kamala Harris Makes VP Look Cool
As the first woman to be elected Vice President, Harris shattered a major glass ceiling, inspiring young girls everywhere that they can dream big.
Even before the presidential election, Harris was a woman of firsts. She was the first Black woman to become district attorney in San Francisco, and then attorney general of California. She was also the second Black woman in the Senate. Now she can say she's the first Black and South Asian woman to be on a presidential ticket, alongside President-elect Joe Biden.
While some are skeptical of her policies, Harris' win will have major ripple effects for future aspiring politicians. And it's always nice to see a first "second gentleman" — her husband, Doug Emhoff — in the White House.
[Related: Moving Up the Ranks: Meet the Likely First Female Secretary of Defense]
The Legacy of RBG Reminds Us to Keep Fighting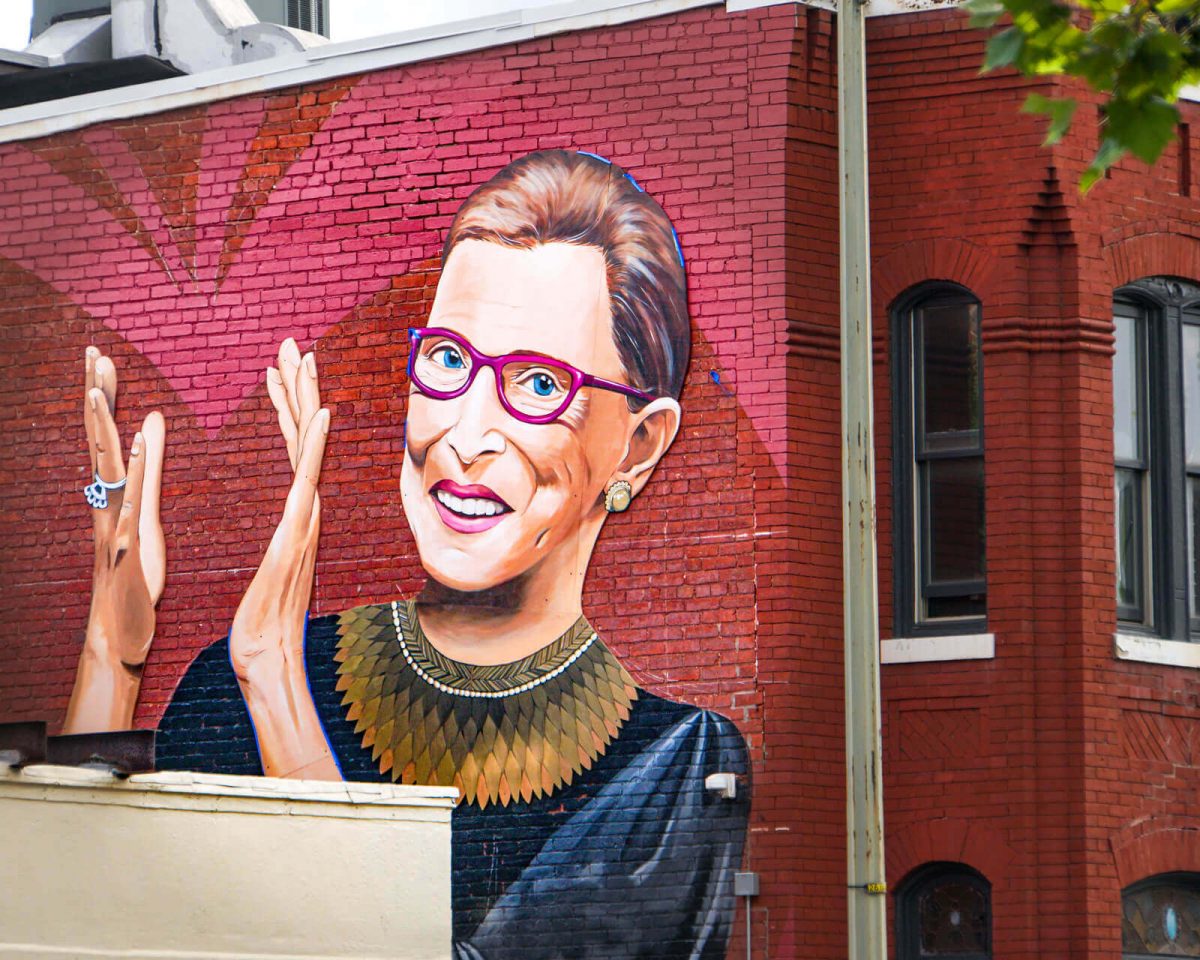 The death of the notorious RBG in September left an already reeling country even more devastated at the loss of such a powerful feminist icon.
The Brooklyn-born Supreme Court justice, who died at 87 of pancreatic cancer, made gender equality a staple of her long and illustrious term that started when former President Bill Clinton appointed her in 1993.
But even with RBG gone — and her final wish that she not be replaced until after the election unheeded — her legacy will live on. It is thanks to her that women have the right to choose what's done with our bodies, the right to marry the same sex and even the right to own credit cards. The votes she cast will continue to resonate through the future.
"Women belong in all places where decisions are being made," as her famous saying goes.
[Related: …Because There Aren't Enough Towering Feminist Icons]
Breonna Taylor Pushed Everyone to Say Her Name
When Breonna Taylor was shot and killed by police in March in her Louisville, Kentucky, apartment, her mother, Tamika Palmer, thought that "Breonna would be forgotten, and we would just get swept under the rug," she told Vanity Fair.
The opposite happened. Taylor's death, which came two months before George Floyd was killed by a white police officer in Minneapolis, helped reignite the nation's fight for racial justice and elevated the Black Lives Matter movement to soaring new heights. Millions of people all over the country protested against police brutality, pandemic be damned.
While the protests have abated, petitions are still being signed and many are still waiting for justice to be served after just one police officer associated with her death was charged with "wanton endangerment."
In June, Louisville officials unanimously voted to approve a "no-knock warrant ban," dubbed "Breonna's Law."
Janet Yellen Becomes First Woman to Dominate U.S. Economics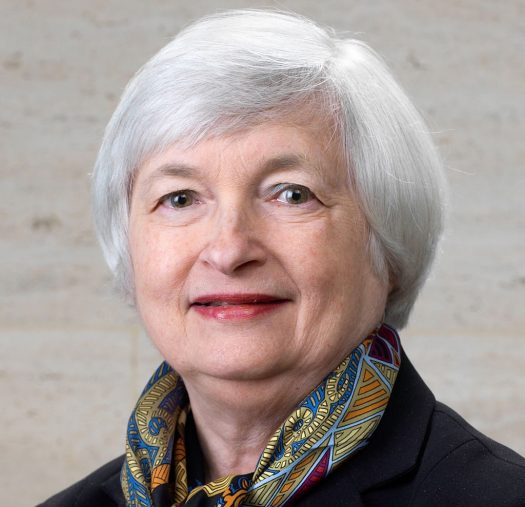 Finance wiz Janet Yellen is inheriting the crippling economic crisis wrought by Covid after being nominated as the first woman to be Treasury Secretary by President-elect Biden.
But economic crises are not foreign to Yellen — as Federal Chair in 2014, she successfully dealt with the aftermath of the Great Recession, leaving her up to the task to battle the brutal economic downturn we currently face.
She also previously served as chair of the Council of Economic Advisers, and if the Senate confirms her to the role of Treasury Secretary, Yellen will be the first person to have led all three of the top policy positions in U.S. economics.
Sarah Gilbert Injects Her Kids With Vaccine — That She Developed
Sarah Gilbert not only developed an effective Covid vaccine, but she even tested it out on her own children — triplets.
The 58 year-old scientist led the University of Oxford team in developing the vaccine for the pharmaceutical company AstraZeneca, and results of the trial run returned, on average, 70% effective as of last month.
Gilbert's two daughters and son served as willing guinea pigs for science. "We didn't really discuss it as I wasn't home much at the time," Gilbert told Bloomberg in July. "We know the adverse event profile and we know the dose to use, because we've done this so many times before."
[Related: This Female Scientist Is at the Helm of Finding a Vaccine for Coronavirus]
Stacey Abrams Makes Sure Every Vote Counts
She may have failed to become Georgia's governor, but she succeeded in turning her once-staunchly red state a lot more purple.
Abrams, a force in the state legislature whose political star rose when she ran for governor in 2018, took her cause back to the streets — helping not only to register approximately 800,000 voters, but her organization, Fair Fight, also challenged voter suppression in the Peach State.
"I've been privileged to be part of building the resources and the infrastructure and the narratives that help pull together different communities," she told The New York Times after the election. "Over the course of a decade, and with resources, that brought success to fruition."
Sarah Cooper Gives Us Permission to Laugh Again
The pandemic gave us a lot more time on TikTok, and the viral-video platform gave us Sarah Cooper.
Cooper's videos, lip-syncing Trump's speeches and comments to disturbing perfection, went viral over the spring and even landed her a Netflix series, Everything's Fine, where she skewers current events.
Even though the lame-duck president catapulted her career — for better or worse — the comedian was rooting for his departure from the Oval Office, telling Variety that Trump impressions aren't what she wants to do the rest of her career.
"I want to make people laugh, that's my No. 1 thing," she said. "It would be great to have more exciting characters [like Larry David in Curb Your Enthusiasm] in comedy for women and for women of color."
Naomi Osaka Becomes the Highest-Paid Female Athlete
Tennis champion Naomi Osaka is now the highest-paid female athlete, bringing in $37.4 million between matches and deals last year.
Osaka, only 22, topped rival Serena Williams by $1.4 million, but both women made Forbes' 100 highest-paid athletes in 2020 — the first time since 2016 that more than one woman made the list. Osaka was only 15 years old when she went Pro, winning WTA's "Newcomer of the Year" just two years later.
But even after bagging millions, Osaka's earnings are still way behind those of her male counterparts. Tennis star Roger Federer earned a whopping $106.3 million last year, according to ESPN.
[Related: 'Dogged In Pursuit of My Goals': Kim Ng Makes Baseball History as First Female GM]
Savannah Guthrie Stands Up to Trump
NBC News' Savannah Guthrie took on President Trump at a town hall prior to the presidential election, fact-checking him on the fly and calling him out for lies.
"You're the president — you're not like someone's crazy uncle who can just retweet whatever," she told Trump, referring to his retweet of a baseless QAnon conspiracy theory that Biden had a Navy SEAL team killed.
While Guthrie has received accolades for her matter-of-fact way of dealing with the president, she said she usually doesn't like to make waves. "Believe it or not, I don't like confrontation," she told the New York Times. "But I also don't like talking points. I believe that the viewers expect us to ask the questions."
Meghan Markle Urges Us to Ask a Simple Question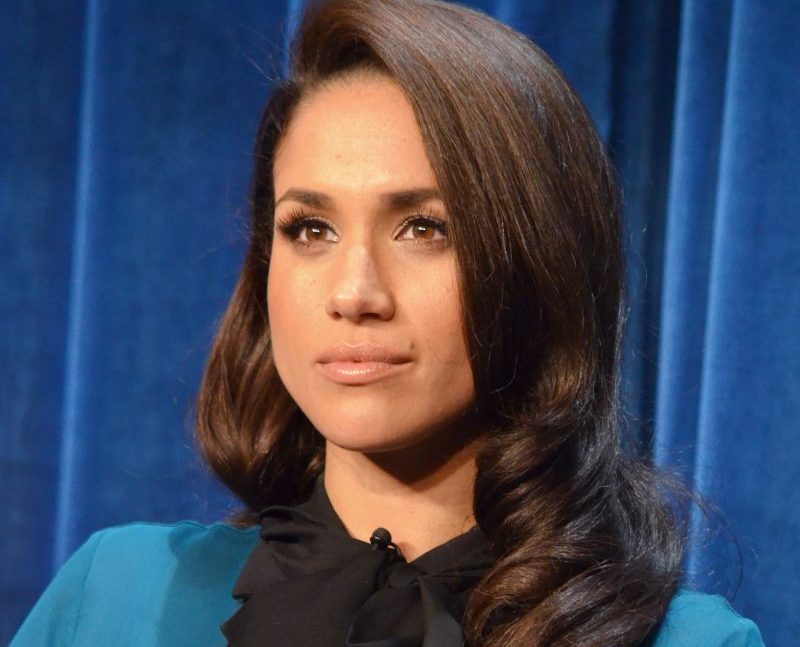 Meghan Markle was widely criticized when she and Prince Harry officially left the Royal Family in March, but now she is being praised for sharing her experience of a devastating loss.
The Duchess of Sussex connected her personal distress around her miscarriage to the more universal pain that has been wrought by the pandemic, Breonna Taylor's death and the U.S. presidential election.
"Loss and pain have plagued every one of us in 2020, in moments both fraught and debilitating," Markle wrote in the essay published in The New York Times. "Let us commit to asking others, 'Are you OK?'"
[Related: Yes, the Pandemic Has Been Devastating on Working Women. But There's Hope]
Senior Staff Writer Corinne Lestch contributed to this report.