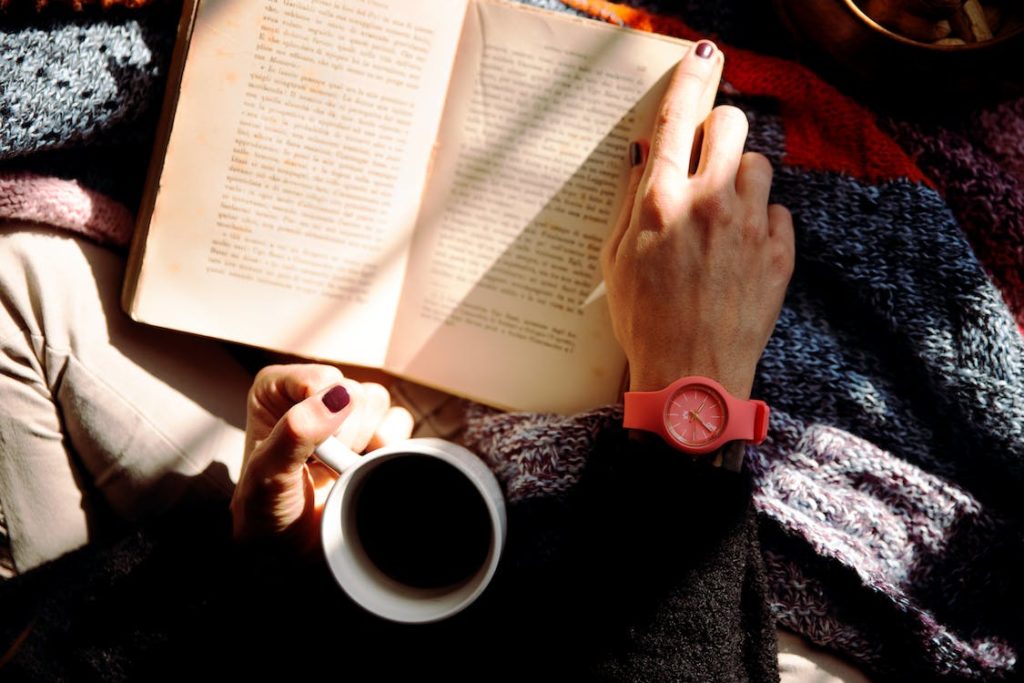 It's time for New Year's resolutions, and you've decided you want to read more in 2023 — good for you! 
Fortunately, the new year comes with an abundance of releases by breakout authors such as Kashana Cauley and established authors such as Margaret Atwood. By flipping through their spellbinding pages, we get to accompany bold, unforgettable characters around the world on their journeys of love, grief, family and identity.
To ring in 2023, we've assembled a list of 10 upcoming books by women authors to keep an eye out for. 
1
Age of Vice by Deepti Kapoor (Jan. 3)
When a speeding Mercedes jumps the curb and kills five people in New Delhi, all eyes settle on a shell-shocked servant who cannot explain the strange series of events that led to this crime. In the shadow of lavish estates, extravagant parties, predatory business deals and calculated political influence, three lives become dangerously intertwined: a servant, a playboy heir and a journalist. Equal parts crime thriller and family saga, transporting readers from the dusty villages of Uttar Pradesh to the urban energy of New Delhi, Age of Vice is an intoxicating novel of gangsters and lovers, false friendships and the consequences of corruption.
2
The Survivalists by Kashana Cauley (Jan. 10)
In the wake of her parents' death, Aretha, a habitually single Black lawyer, has had only one obsession in life — success — until she falls for Aaron, an entrepreneur. Moving into his Brooklyn brownstone to live along with his Hurricane Sandy-traumatized, illegal-gun-stockpiling, optimized-soy-protein-eating, bunker-building roommates, Aretha finds that her dreams of making partner in a law firm are slipping away, replaced by an underground world of guns and training for a doomsday that's maybe just around the corner. The Survivalists is a darkly humorous novel addressing topics that are top-of-mind for today's younger generation, such as gun ownership and the flaws of corporate America.
3
The Faraway World by Patricia Engel (Jan. 24)
From Patricia Engel, whose novel Infinite Country was a New York Times bestseller and a Reese's Book Club pick, comes a collection of ten award-winning short stories set across the Americas. Two Colombian expats meet as strangers on the rainy streets of New York City, both burdened with traumatic pasts. In Cuba, a woman discovers her deceased brother's bones have been stolen, and the love of her life returns from Ecuador for a one-night visit. A cash-strapped couple hustles in Miami, to life-altering ends. These haunting stories are linked by themes of migration, sacrifice, and moral compromise — and all embody quiet moments of love.
4
The End of Drum-Time: A Novel by Hanna Pylväinen (Jan. 24)
In 1851, in a remote village in the Arctic circle, a Lutheran minister's daughter, Willa, falls for a native Sámi reindeer herder, Ivvar. Their infatuation grows into something that ultimately crosses borders — of cultures, of beliefs, and of political divides —as Willa follows the herders on their arduous annual migration north to the sea. This work of historical fiction dramatizes two real events: the growth of the teachings of minister Lars Levi Læstadius and the Kautokeino Rebellion of 1852. The End of Drum-Time immerses readers in a world lit by the northern lights, steeped in age-old rituals, and guided by passions that transcend place and time.
5
Someone Else's Shoes: A Novel by Jojo Moyes (Feb. 2)
Who are you when you are forced to walk in someone else's shoes? That's a question that two women of differing economic statuses come to answer in this new novel from #1 New York Times bestselling author Jojo Moyes, author of Me Before You and The Giver of Stars. It all begins when Sam Kemp, who struggles to keep her family afloat, accidentally takes the gym bag of Nisha Cantor, whose husband has just filed for divorce, threatening her wealthy, globetrotting lifestyle. As the two women are forced to literally walk in one another's shoes, readers will begin to wonder: Can either woman return to the life she had before?
6
My Last Innocent Year by Daisy Alpert Florin (Feb. 14)
Isabel Rosen has always felt like an outsider at Wilder College, and is desperate to escape the grief she carries from the death of her mother and a recent sexual assault. Enter her writing professor, who makes her feel seen, beautiful and talented — like the woman she longs to become. As the two begin an affair, and the lives of the adults around her slowly come apart, Isabel discovers that the line between youth and adulthood is less defined than she thought. A coming-of-age story set against the backdrop of the Clinton/Lewinsky scandal, My Last Innocent Year is a portrait of a young woman learning to move toward independence while recognizing the beauty and grit of where she came from.
7
The Writing Retreat by Julia Bartz (Feb. 21)
Alex, an aspiring author, is excited to attend an exclusive, month-long writing retreat at the allegedly haunted estate of feminist horror writer Roza Vallo. But when the attendees arrive, Roza drops a bombshell — they must all complete an entire novel from scratch during the next month, and the author of the best one will receive a life-changing seven-figure publishing deal. What follows is chaos: erratic behavior, cruel mind games and even the disappearance of one writer during a snowstorm. With the clock running out, Alex is desperate to discover the truth behind the sinister retreat.
8
I Have Some Questions for You by Rebecca Makkai (Feb. 21)
From the author of the Pulitzer Prize and National Book Award finalist The Great Believers, this new novel centers on Bodie Kane, a successful film professor and podcaster who is content to forget her past — the family tragedy that marred her adolescence, her four largely miserable years at a New Hampshire boarding school and the 1995 murder of a classmate. But when The Granby School invites her back to teach a two-week course, Bodie finds herself inexorably drawn to the murder case and its increasingly apparent flaws. She comes to realize that she may have known something back in 1995 that could have held the key to solving the case.
9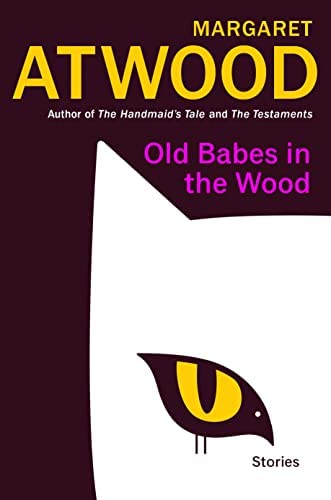 Old Babes in the Wood: Stories by Margaret Atwood (Mar. 7)
Margaret Atwood, the internationally acclaimed, award-winning author of The Handmaid's Tale and The Testaments, is making her highly-anticipated return to short fiction for the first time since 2014 with this entrancing collection of 15 short stories. At the heart of the collection are 7 extraordinary stories that follow a married couple across the decades, honing in on the moments big and small that make up a long life of uncommon love — and what comes after. Addressing themes of family relationships, marriage, loss and memory, all of these stories — some of which have appeared in The New Yorker and The New York Times Magazine — work together to grapple with the question of what it means to spend a life together. 
10
What Happened to Ruthy Ramirez by Claire Jiminez (Mar. 7)
When thirteen‑year‑old Ruthy disappeared after track practice without a trace, it left the family scarred and scrambling. Then one night, twelve years later, her sister Jessica spots a woman on her TV screen in Catfight, a raunchy reality show, who calls herself Ruby and has a familiar birthmark under her left eye. Could this be her long-lost sister?
Jessica, along with her sister Nina, their mother and their mother's best friend, embarks on a road trip to find maybe-Ruthy. This novel paints a vivid family portrait and explores the familial bonds between women, colonialism and cycles of generational violence.