Growing up, my dream was to become one of the Los Angeles Laker Girls. It seemed like an attainable enough dream to me. I grew up in Southern California, so I was conveniently in the area, and I have always been athletic and upbeat so I knew I could bring it during auditions.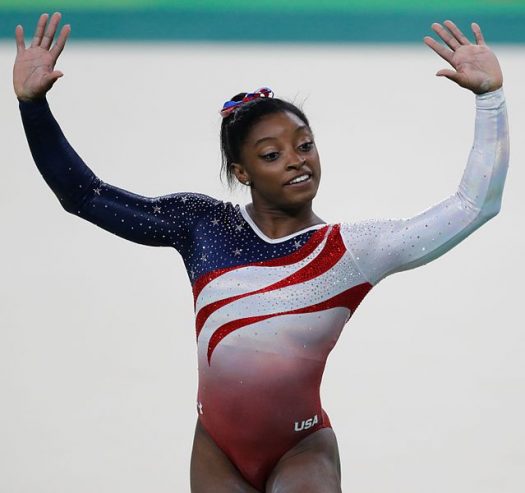 Life, of course, had other plans for me. I went to law school and earned my JD. I worked for a law firm, then moved in-house as a GM for Intuit. The division I oversaw, MyCorporation, later became my own business when I bought it out and shifted from law to entrepreneurship. Along the way, I also became a wife and mother to two bright, sports-loving boys.
At this point in the story, you might be able to guess I didn't wind up becoming a Laker Girl. That's true. However, I found that my love for being athletic was able to shape who I was both physically and mentally and contribute to my long-term success. Physically, I always stayed in shape. I work out every day and am mindful to eat healthy. I also maintain this mentality at home. My sons play soccer and are also naturally athletic, just like their parents!
Mentally, I believe that being athletic — and staying active — helps shape your mindset. You're driven to do the best you can and be the best version of you that you can be. You're not afraid to work hard, get dirty, or lead a team to victory. This is all applicable to entrepreneurship, too. I became a CEO the moment I bought my business, and the master of my destiny. I could succeed if I worked hard, stayed positive, and recruited great team members to join me. Or I could fail, if I decided to throw in the towel when the hurdles felt too hard to get around.
[Related: 9 Motivational Quotes From Famous Women Entrepreneurs]
I pursued success, which was not easy. It's still not easy, and I have been doing this for a decade. Entrepreneurship, and sports, are full of risks for all involved but the risk is worth the reward if you invest time and energy into your passion.
If you're ever in a personal rut where you feel like giving up, take a cue from the sage leadership advice of these accomplished female athletes. They're more than fearless leaders on and off the field, court, and rink. They're role models to everyone from all walks of life, and these 11 quotes are applicable to the entrepreneurial journey.
For when every day presents new agenda items to cross off your to-do list…
1. "Today, do what others won't so tomorrow you can accomplish what others can't." — Simone Biles, Gymnast
And when you love what you do, it doesn't feel like work…
2. "Passion is a huge prerequisite to winning." — Kerri Walsh Jennings, Beach Volleyball Player
Try not to feel hesitant about making a decision…

3. "Erase the word 'failure' from your vocabulary." — Mary Lou Retton, Gymnast
And keep pushing to reach next goals…
4. "You should never stay at the same level. Always push yourself to the next." — Marnelli Dimzon, Footballer
Embrace challenges…
5. "Setbacks motivate me." — Lindsey Vonn, Alpine Ski Racer
[Related: 5 Motivational Quotes From LGBTQ Entrepreneurs We Like]
And don't be scared you'll fail instead of flourish…
6. "No matter what life throws at you, or how unfair you think it is, never give up. Pick yourself up and go on." — Megan Rapinoe, Soccer Player
Keep going. And going. And going…
7. "Champions keep playing until they get it right." — Billie Jean King, Tennis Player
Because you're ultimately on the right track…
8. "You can't cry when things get a little bit hard. You've just got to push through and know that there's a reason and end to the means." — Abby Wambach, Soccer Player
The road ahead is hard but it's even harder if you think you can't do it…
9. "Whatever your situation might be, set your mind to whatever you want to do and put a good attitude in it, and I believe you will succeed. You are not going to get anywhere just sitting on your butt and moping around." — Bethany Hamilton, Surfer
And once you accomplish it, you'll love how it feels…
10. "Believe me; the reward is not so great without the struggle." — Wilma Rudolph, Sprinter
Remember: success can happen for you.
11. "My motto has always been that you can't say, 'Oh, it won't happen to me.' You have to say 'That can happen to me.' So always be aware that things can happen." — Venus Williams, Tennis Player
Deborah Sweeney is the CEO of MyCorporation.com which provides online legal filing services for entrepreneurs and businesses, startup bundles that include corporation and LLC formation, registered agent services, DBAs, and trademark and copyright filing services. You can find MyCorporation on Twitter at @MyCorporation.