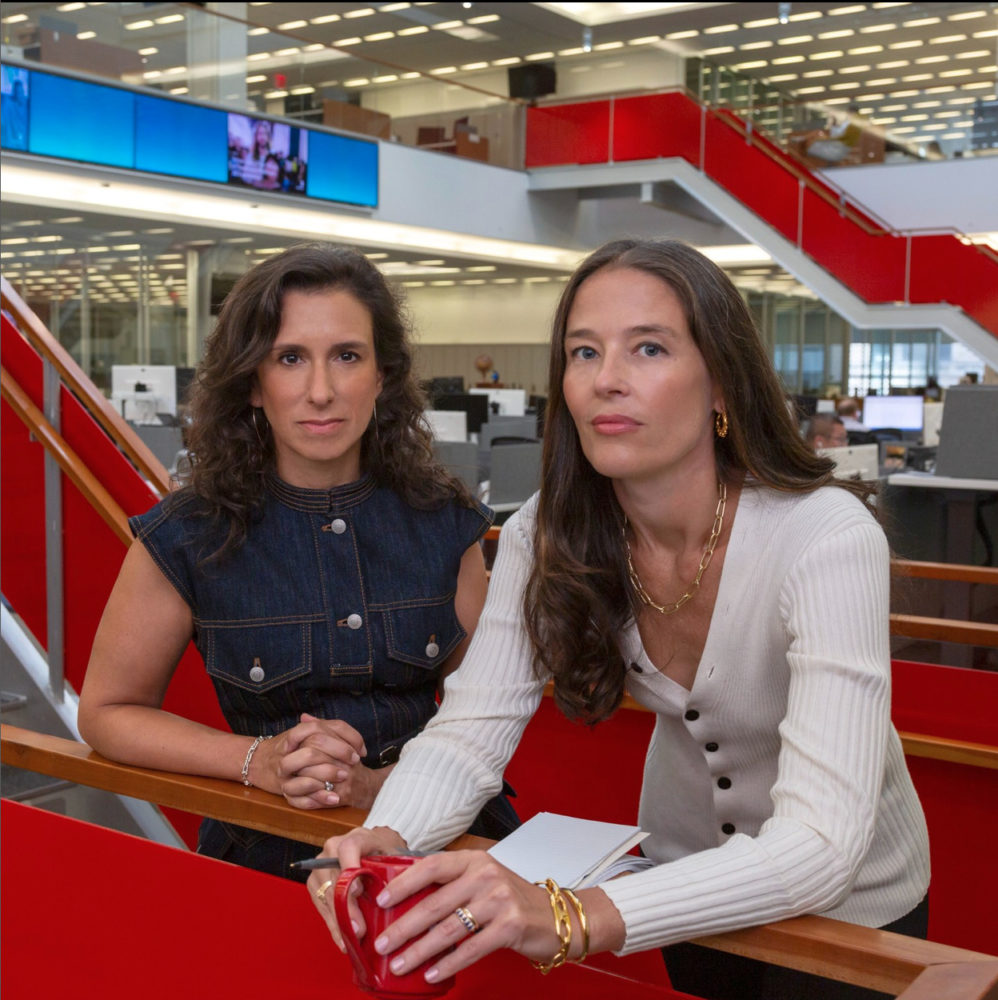 (Editor's Note: We are now accepting applications for our 2023 Brilliant Business Ideas list. Submit yours today!)
Around the world, women are still fighting for equality. 
In addition to the wage gap and the battle over our reproductive rights, female representation in various fields of arts and culture is also suffering. A survey published by the Public Library of Science, or PLOS, found that in the 18 major U.S. museums, 87 percent of artists were men. As of 2018, the National Endowment of the Arts found that less than 25 percent of women playwrights had their plays produced, and in films and television, women receive about half the screen time and dialogue as their male counterparts.
However, women are making headway in their fields, and many are changing the game for the women who will one day follow in their footsteps.
In honor of Women's History Month, here are 11 women inspiring or creating change in areas of fine art, performing arts, journalism, film and television and more.
1
Nikole Hannah-Jones
Nikole Hannah-Jones is a Pultizer-prize winning journalist responsible for creating the "1619 Project" at the New York Times Magazine. The Project — which became a miniseries on Hulu earlier this year — is an ongoing action reframing American history by placing slavery and the impact of Black Americans at the center. It started as a series of essays written by Hannah-Jones and other writers in August 2019, but it quickly expanded to include a podcast series and books for both children and adults, in addition to the docu-series on Hulu. Hannah-Jones is also a Knight Chair in Race and Investigative Journalism at Howard University. She earned a Pulitzer Prize in 2020 for her essay, "Our Democracy's founding ideals were false when they were written. Black Americans have fought to make them true."
2
Jodi Kantor and Megan Twohey
In 2017, Jodi Kantor and Megan Twohey published an investigation into the years of sexual misconduct and assault allegations against the infamous movie producer Harvey Weinstein. The story became a catalyst for the #MeToo Movement, especially when it came to workplace harassment. Kantor and Twohey won the Pulitzer Prize in Public Service for their investigation in 2018, published their book "She Said" in 2019 detailing the investigation, and saw it turned into a movie in 2022. Both women continue to write for the New York Times on gender inequality, women's issues in politics and workplace news.
3
Yayoi Kusama
93-year-old artist Yayoi Kusama changed the American art scene in the 1960s. Her use of polka dots and bright colors sparked the beginning of "pop art," a common practice used by Andy Warhol and other artists in the 1960s and 1970s. Kusama primarily developed colorful and immersive sculptures and installations, as well as paintings, fashion and video and performance art. Her "happenings," or performance art installations, explored feminism, minimalism and creativity, as well as her own experiences, such as living with OCD and embracing her sexuality and freedom. Kusama's work is regularly featured at major galleries and museums, including New York City's Museum of Modern Art.
4
Lizzo
Singer-songwriter, rapper and flutist Lizzo has gained a large following over the years, and her influence continues to soar. Her music is empowering — as a "Big Grrrl," Lizzo sings and raps about her self-love, the power she feels in her body and her journey dealing with the haters who disagree. She continues to make an impact, and not just in music; in 2022, she earned the "People's Champion" award at the People's Choice Awards, and dedicated her award to 17 women activists who she thought "deserved the spotlight." Her success continued, earning an Emmy award in 2022 for her competition show, "Watch Out For the Big Grrrls," and the "Record of the Year" Grammy for her single "About Damn Time" in 2023.
5
Stella McCartney
English fashion designer Stella McCartney is a longtime animal rights activist and focuses her brand on providing sustainable fashion. Most recently, the company released a parka made entirely of recycled fishing nets and other plastic waste. When the customer is done with the parka, they can return it to a Stella McCartney store or follow other instructions to recycle it so the company can use the materials for other clothing. In addition to her products, McCartney backed The Fashion Act in New York, a bill that, if passed, would require all fashion brands in the state that have an annual global revenue of over $100 million to report their greenhouse gas emissions and chemical management, and energy, water and plastic usage.
Diane Paulus
Theater and opera director Diane Paulus is best known for "reinventing the classics" on Broadway, directing revivals of well-known works such as the musicals "Pippin," "Hair," The Gershwins' "Porgy and Bess" and the newest gender-bent revival of "1776." In addition to the various revivals, Paulus also recently directed two Broadway musicals — "Waitress," based on the 2007 movie of the same name with music by Sara Bareilles, and "Jagged Little Pill," a new musical made up of songs by Alanis Morissette. Outside of Broadway, Paulus is the artistic director of the American Repertory Theater (A.R.T.) at Harvard University, a well-renowned theater for new works bound for Broadway. Paulus was also one of TIME's 100 most influential people in 2014.
7
Torrey Peters
"Detransition, Baby" author Torrey Peters made history in 2021 as the first transgender woman to publish a novel through one of the "big five" publishers, One World. Peters' debut novel is a fiction story widely reviewed as a "beautiful" exploration of gender, sex, identity, and relationships. The book earned her the 2021 PEN/Hemingway award for debut fiction. Peters newest novel, a collection of four novellas titled "Infect Your Friends and Loved Ones," will be published by Random House later this year.
8
Florence Pugh
27-year-old English actress Florence Pugh has had wild success, developing a reputation for taking on strong feminist roles. In 2019 alone, Pugh starred in three feature films: biographical film "Fighting with My Family," horror film "Midsommar," and a remake of the classic "Little Women," for which she received BAFTA and Academy Award nominations. After leading the psychological thriller "Don't Worry Darling" last year, Pugh is preparing to star in three more films this year, including the highly anticipated "Dune: Part Two" and "Oppenheimer." She joined 11 other young stars, including Selena Gomez, Keke Palmer and Ana De Armas, on the cover of Vanity Fair's "Hollywood Issue," where they alluded she might be this generation's Kate Winslet.
9
Cindy Sherman
Modern artist Cindy Sherman has made a successful career exploring identity through photography. In most of her work, she plays with costumes, props, makeup and other means of guise on her subjects, including herself. In 1977, Sherman debuted her Untitled Film Stills in New York — the installation was a series of photos of herself in different disguises, largely mimicking 20th century "B movies." She makes her guise imperfect on purpose, highlighting "the artificiality of these fabrications, a metaphor for the artificiality of all identity construction."
10
Jeanine Tesori
Jeanine Tesori has made a lasting impression composing on Broadway. In her recent productions, Tesori's music elevates minority stories, such as Black, Asian-American and LGBTQ+ stories. She and lyricist Lisa Kron became the first all-woman team to win the Tony award for Best Original Score in 2015 for "Fun Home." The musical was an adaptation of Alison Bechdel's graphic novel of the same name, a story about her discovering her own sexuality while being raised by a closeted-gay father. Her newest project, "Kimberly Akimbo," is currently running on Broadway. The story follows Kimberly, a 15-year-old girl who has a rare genetic condition where she ages faster than most people — therefore she is living in the body of a woman in her 70s, played by Broadway veteran Victoria Clark.
11
Zendaya
Zendaya became the youngest actress to win a Primetime Emmy Award for Outstanding Lead Actress in a Drama series — an award she's now won twice, and is the only Black woman to do so — in 2020 for her role in HBO's "Euphoria." She plays Rue Bennett, a teenager recovering from addiction trying to find a place in her world. In 2023, after winning the award for the second time, she thanked the people who are struggling with addiction alongside Rue. "I want to say thank you to everyone who has shared their story with me," Zendaya started in her recent speech. "I want you to know that anyone who has loved a 'Rue' or feels like they are a 'Rue,' I carry your stories. I carry them with me and I carry them with her."