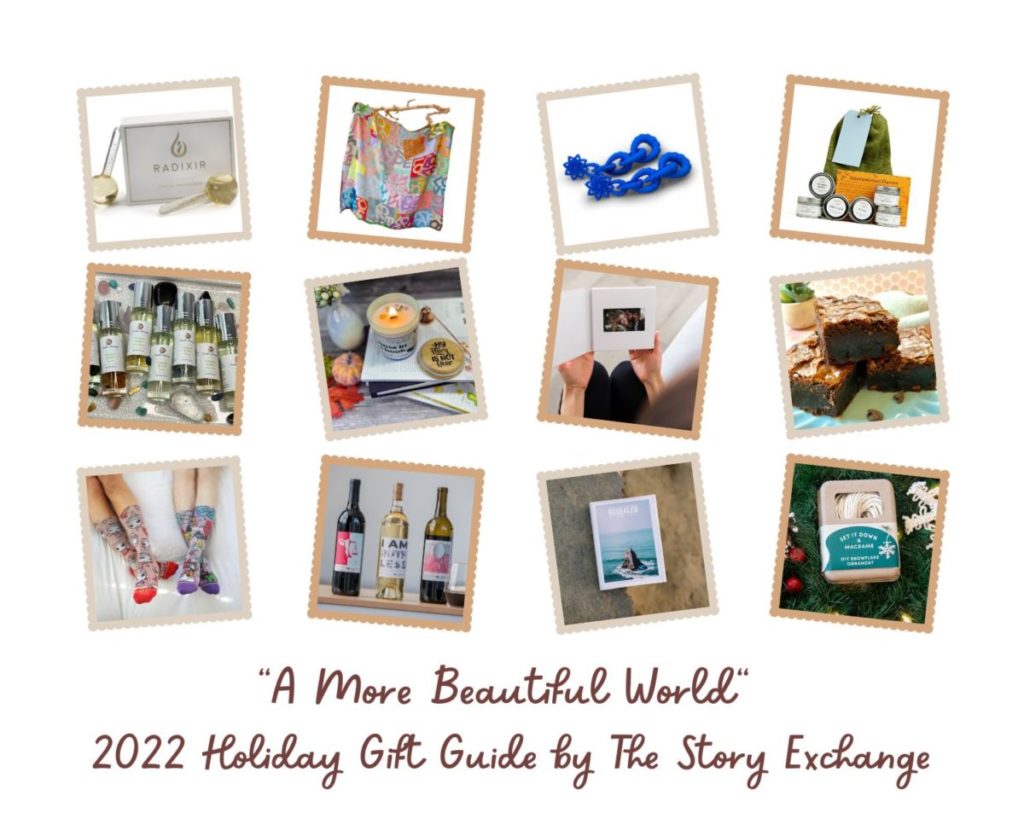 One would be forgiven for thinking that the world is somehow competing with itself in a sort of "Wildest Year Ever" contest.
Let's admit it: We're all still reeling from the political tumult that took hold in 2016 and has yet to abate; from the Covid lockdowns and social unrest of 2020; and from the rushed shift back to "normalcy" in 2021. Then came 2022, with its landmark U.S. Supreme Court decisions, global protests of controlling regimes – and of course, the ever-present, ever-worsening impacts of climate change. And that's just a small sampling of all that's transpired this year.
It feels downright vital to carve out moments of serenity and beauty for ourselves amid all of it – and that's what our 2022 holiday gift guide is all about. Earlier this fall, we put out a call for women entrepreneurs to tell us about the ways in which their companies and products make ours "A More Beautiful World" to live in. We poured over nearly 100 applications, then reviewed dozens of finalists' samples, to create this year's guide.
Now, we present our selections – 12 great gifts, all under $150, for your loved ones, your colleagues, or yourself. And each will, in their own ways, add a bit more calm, more love, and yes, more beauty to this hectic, swirling, often-maddening thing we call life.
All gifts were independently researched, reviewed and chosen by The Story Exchange, which does not earn a commission. Product images are credited to each business owner, unless otherwise noted.