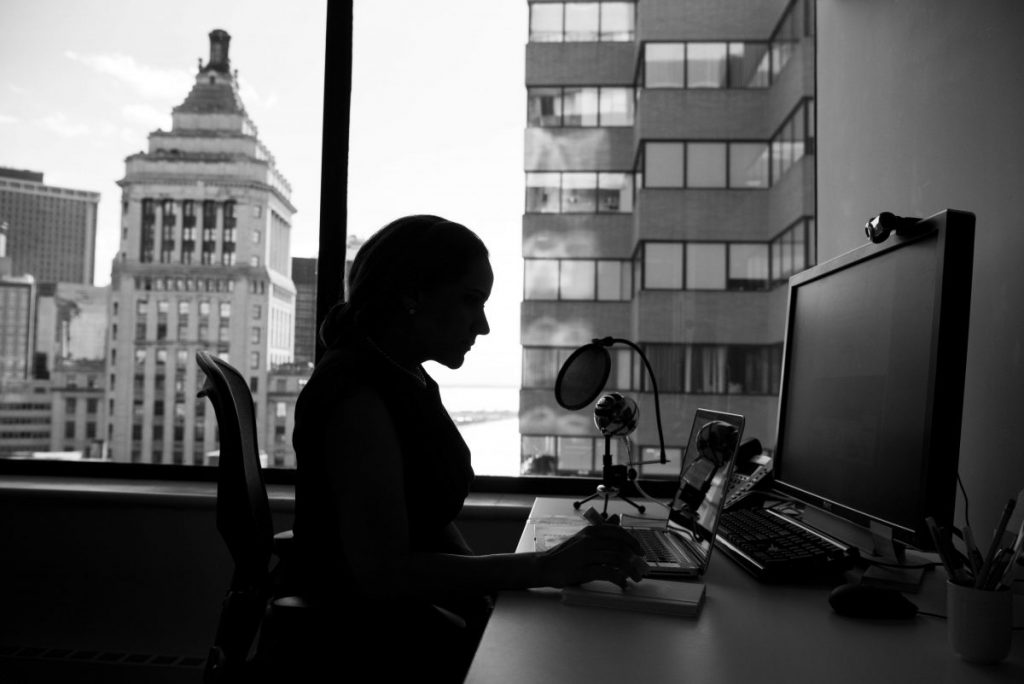 We did it. We made it to the end of 2020.
… Hooray? (Hooray.)
This is one of the first times I have ended the year, any year, without waxing nostalgic. It feels like I have been running a nonstop marathon for nine months — and counting, until the vaccine is approved and distributed — amid the coronavirus pandemic.
As a business owner, Covid-19 has made 2020 one of the most challenging years of my life. I doubt I'm being presumptuous when I say this feeling is universal. Nobody saw 2020, the start of a new decade, unfurling with a global pandemic. What we thought would be over rather quickly has gradually transformed the world into the new normal. Throughout the year, we have seen countless businesses pivot their business models, find unique ways to connect with customers, and lean into leadership despite the many uncertainties ahead.
[Related: From Apps to Disinfectant, Here's What Your Business Needs During Covid-19]
I don't know what is to come in 2021 and beyond. But, I do know that this has been a year where many entrepreneurs had the rare chance to level up their businesses. Instead of dwelling on what the pandemic has taken from us, many saw emerging opportunities.
Here are three surprising business opportunities that three women entrepreneurs told us they received because of Covid-19.
1. "The pandemic allowed me to access capital."
As a result of Covid-19, the U.S. government initiated several business relief and assistance programs — and many women say they were able to tap into funding for the first time as a result.
The Coronavirus Aid, Relief, and Economic Security Act, also known as the CARES Act, was passed in March 2020 to provide financial assistance to American workers and families as well as businesses. The U.S. Small Business Administration authorized up to $349 billion towards job retention for U.S. small businesses through the Paycheck Protection Program. Working capital loans of up to $2 million were provided to small businesses through the Economic Injury Disaster Loan (EIDL) to overcome temporary loss of revenue.
Andrea Gerson is a female entrepreneur that received aid through the CARES Act. Gerson is the founder of Resume Scripter where she provides professional resume writing and career counseling services to clients. She is also a social worker who works with non-profits to train their workforce development staff on resume development strategies.
In 2019, Gerson and her employee developed an online portal called RS Works for nonprofit job counselors to use with their clients. Many of these clients are low income and face barriers to employment. The portal allows them to train job counselors serving immigrants and refugees. However, Gerson did not have the formal coding skills necessary to expand that portal.
She was able to hire a developer after obtaining an EIDL disaster loan in 2020. For the past eight months, Gerson and her team have been working alongside the developer to create the new portal. Nonprofit organizations around the country are subscribing to it, including Goodwill, and seeing positive results with their clients. The new software product designed to help low-income job seekers would never have successfully launched without the capital Gerson was able to access through the CARES Act.
Gerson, who also had her first baby in January 2020, sees the pandemic as a time that allowed her to start a software company and leverage her experience to help marginalized job seekers.
"I've discovered that I am much more resilient and resourceful than I knew," Gerson says.
2. Thanks to the pandemic, "I am trusting my gut feeling."
Six years ago, Serena Goldstein started her practice as a naturopathic doctor in New York City — and faced a common issue plagued by many female entrepreneurs: the unspoken need to 'fit in.'
Goldstein, whose focus is alternative medicine, says she spent a lot of time, energy, and anxiety feeling like she needed to fit the role of "doctor" just right, from the way she dressed to the office she worked in. As she tried to look the part, she realized her strengths were contrary to traditional appearances. Goldstein thrived as a multitasker and enjoyed having a flexible schedule.
This past year, time during lockdown was a once-in-a-lifetime chance for internal reflection — and Goldstein realized she needed to overhaul many of her business practices. Above all, she realized: If you have a gut feeling to make a change, trust that instinct.
"[Your] gut feeling is likely more correct than it is given credit for," she says.
So Goldstein decided to go against the norm. She began a virtual practice, with an office space available on as-needed basis, and created space that allowed her to speak, write, and consult. She formed valuable relationships with a wide range of professionals. Self-care was also highly prioritized, as Goldstein made time to exercise and get in eight hours of sleep each night.
And she also changed the nature of her work.
"I went from specializing in weight and hormones to [examining] how our body is a metaphor for our life," Goldstein says. "This expands our view of health and symptoms to understand what our body and experiences are trying to say beyond a diagnosis." Now, she aims to help people understand how to feel aligned with their bodies in their work and their lifestyle.
Goldstein has also decided to make one last big move — literally. She has just moved across the country to San Francisco, all part of a long-time dream and desire to expand and grow on numerous levels.
3. The pandemic has made me prioritize "leading with humility"
This powerful thought comes from Dr. Mina Elahi, the owner and founder of Sutton Place Dental Associates, a dental office where she manages 10 to 15 dental team associates.
In a time when employees feel uncertain about the future and where it's critical to recognize burnout in the workplace before it's too late, Elahi believes in prioritizing a management style called "servant leadership."
A servant leader is someone who puts the needs of their employees first. They must be able to show their team that they believe in them and empower each member of the team.
Elahi approaches this technique in a simple, effective way.
[Related: 3 Best Practices for Hiring Remote Workers During Covid-19]
"I treat my employees as though they were my family members," Elahi says. "At the end of each working day, I spend at least 15 minutes talking to all staff members about their lives, concerns, and topics of interest. This gives me invaluable data about each employee's unique personality, their goals and dreams, and their personal characteristics that may not necessarily show themselves during working hours."
The data revealed about each employee allows Elahi to find ways she can be of further help to them. Sometimes this is found in offering suggestions or advice. Other times she simply listens.
"When you help create an empowering work environment, employees begin to see you as a friend who cares and not solely as their employer and boss," Elahi says.
During the pandemic, spending this much time with staff members has been truly productive, she adds.
"From an ethical and moral perspective, it's definitely the right thing to do," Elahi says. "This is the best way you can increase your team's self-confidence and tap into your employees' hidden potentials."
Deborah Sweeney is the CEO of MyCorporation.com which provides online legal filing services for entrepreneurs and businesses, startup bundles that include corporation and LLC formation, registered agent services, DBAs, and trademark and copyright filing services. You can find MyCorporation on Twitter at @MyCorporation.