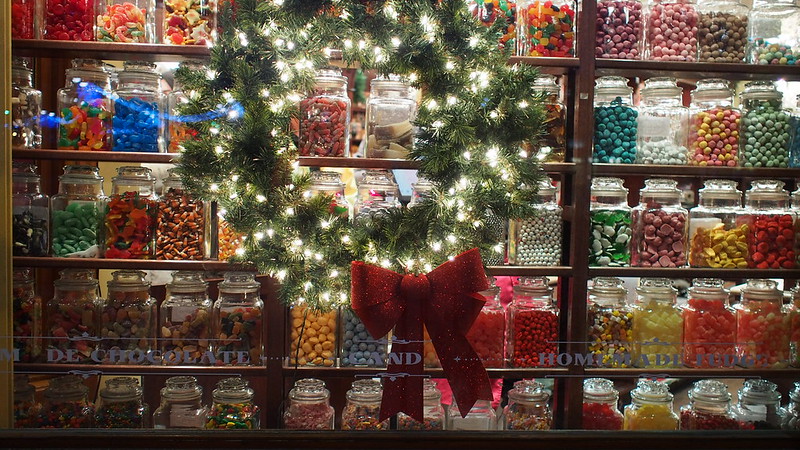 "Positive."
That's the adjective that almost every small business owner I spoke to recently is using to describe their feelings about Small Business Saturday and the overall 2021 holiday shopping season — a sharp charge from a year ago.
There are, of course, plenty of reasons to be anxious about this year's holiday shopping season, from ongoing supply chain issues to shipping delays. But after a no-good year like 2020, entrepreneurs are coming into the 2021 holiday season armed with knowing when, and how, to pivot and a mindset that is ready to handle any challenge that comes their way.
Here's their advice for maintaining a good attitude — and meeting your small business goals — during an unusual holiday shopping season.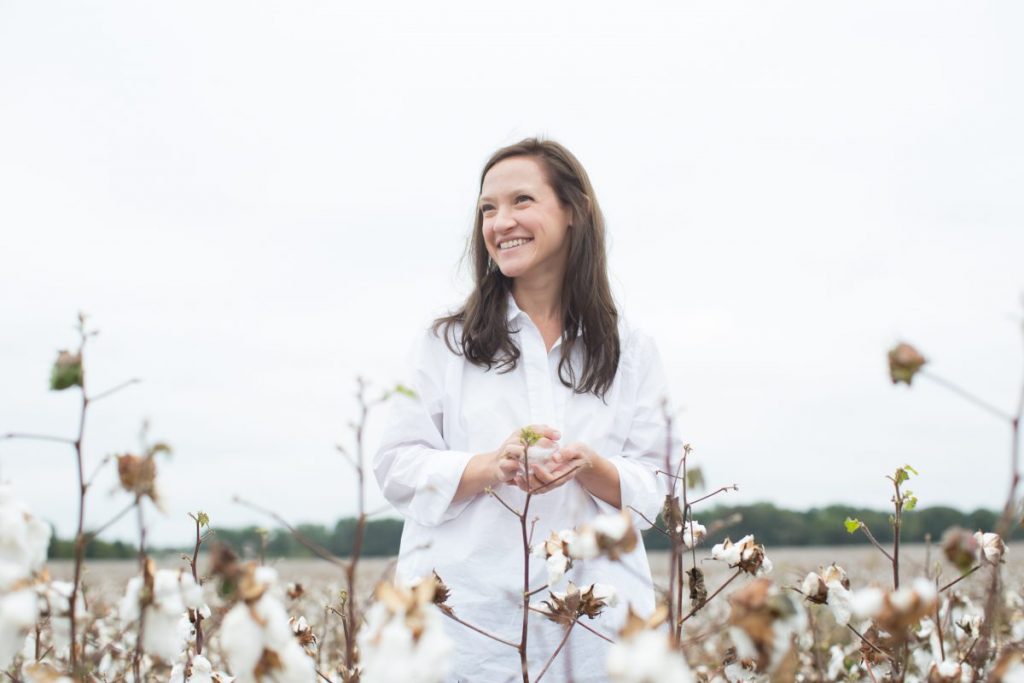 1. "Be transparent with your customer."
This will be Red Land Cotton's first Small Business Saturday in its new retail storefront. Based in Moulton, Alabama, Red Land Cotton sells heirloom cotton bedding, towels, and other home linens made from cotton grown and sewn in Alabama.
Co-founder Anna Brakefield feels like the company is in a much better position than it was in 2020 with both inventory and resources to meet demands. Red Land Cotton plans to host a sale on Small Business Saturday and will email customers in the area encouraging them to shop in-store. The business also plans to launch smaller promotions leading up to Black Friday and Cyber Monday.
Brakefield, mindful that customers may experience shipping delays, is working hard to space out these promotions. This helps the team to avoid getting bogged down and overwhelmed internally.
However, Brakefield's biggest piece of Small Business Saturday advice is less about emphasizing promotions and more about the importance of being transparent with customers.
"Be transparent with your customers and let them know if inventory is limited," Brakefield says. "Transparency, in my opinion, is key to having an honest and positive relationship with your customers."
2. "Remember: you can pivot and work with your team to find a solution."
If you've walked past one of four Sugar Paper storefronts in Los Angeles this past month, you might have noticed that holiday products are already visible through store windows.
This is intentional, according to co-founder Chelsea Shukov. Sugar Paper, a letterpress paper goods company, has seen growth in sales and traffic across its retail stores this year — and most recently, a demand for early holiday buying from shop customers. Hence the early holiday displays.
Sugar Paper plans to celebrate Small Business Saturday by offering a free gift with purchase in its storefront locations. Shukov says the gift (it's a surprise!) honors customers that have supported this small business for nearly 20 years.
Two decades in business means learning to weather many storms and expressing gratitude for moments of smooth sailing. While Sugar Paper is currently experiencing delays affecting its product line and materials for printed products, the business remains hopeful and positive about the 2021 holiday season — largely thanks to its hard-working team.
"The last year taught us how to pivot and work with our team to find a solution," Shukov says. "We are grateful for their hard work and finding a way to make it happen for our customers."
3. "Remind yourself why you do what you do."
African American sister-duo Courtney Blagrove and Zan B.R. are owners and co-founders of Whipped Urban Dessert Lab, which they bill as the world's first oat milk soft-serve ice cream shop.
Based out of New York City, Whipped Urban Dessert Lab opened its first brick and mortar storefront just before the COVID-19 pandemic hit. Now, the shop is opening its second location — in Los Angeles — and expanding its 100% plant-based offerings, dubbed "ice crème." Whipped Urban Dessert Lab will promote and sell its new Oat-Milk Ice Crème Pies and promote the launch of the shop's second location on Small Business Saturday.
Like many small businesses, Whipped Urban Dessert Lab is currently working to combat supply chain disruptions. One idea cited by the sister-duo is altering product release dates to accommodate ingredient, packaging and dry ice shortages.
The chaotic nature of the last two years has only made Blagrove and B.R. even more positive about everything from the continuing growth of their business to the nature of the holiday season and its ability to bring peace and joy into our lives.
"We were able to survive the pandemic and grow as a small business, and we have much to be grateful for, so we continue to remain positive," Blagrove and B.R. say. "That positivity and our grit and determination has made us confident that our business can continue to expand and flourish.
The next time small business owners feel overwhelmed during the 2021 holiday shopping season, take a moment to pause and reflect on your why for going into business again.
"Take a moment, look around, and remind yourself why you do what you do," the sisters advise. "Hold on to that spark and passion that encouraged you to take that leap of faith to open up your own small business."
Deborah Sweeney is the CEO of MyCorporation.com which provides online legal filing services for entrepreneurs and businesses, startup bundles that include corporation and LLC formation, registered agent services, DBAs, and trademark and copyright filing services. You can find MyCorporation on Twitter at @MyCorporation.