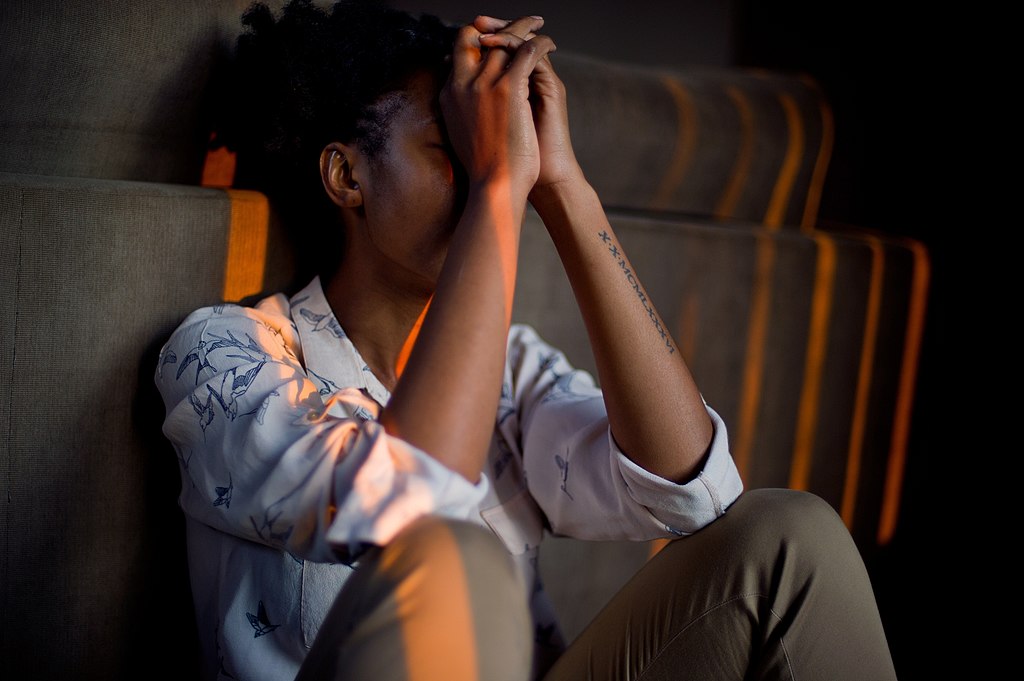 Some people experience a turning point in their lives that changes who they are at their core. This turning point is usually not one where we are enjoying a major win. Generally, it is the tough moment that we could not have seen coming that changes who we are — both as entrepreneurs and as humans.
However, there is a special silver lining within challenges. We are successful when we overcome certain hurdles. Human beings are resilient and made of grit, especially women entrepreneurs.
I spoke with three women about the moments that changed who they are as entrepreneurs. Here are the three situations they told me were the most difficult.
1. Needing to Turn Down Funding Because of Ethics
In 2020, the Harvard Business Review reported women-led startups only received 2.3 percent venture capital funding for the year. Women-owned businesses have long had to fight for their piece of the financing pie. Whenever women do receive financial aid, that's when we hear stories of victories in obtaining funds.
What happens if you receive an offer that compromises the ethics of your business? Should you take it or leave it?
This was one of the hardest moments in Anne Carlson's career. Carlson is the founder and CEO of Jiminy's, a company that provides sustainable dog food options for pet parents. She refers to climate change as her "North Star" and follows it as a business owner to stay in line with the company's goals.
Carlson recalls one moment where she was tempted to go against her North Star. As she was seeking funding for her business, Carlson met with a potential partner that proposed using grass-fed beef as the food's protein.
Carlson was torn by the easy out presented to her. She knew if she said yes, she would have money and a partner with experience in the cattle business to quickly get a business off the ground. However, the greater issue was under the guise of sustainability. As Carlson tells me, grass-fed beef has advantages over traditionally fed beef but it's not really sustainable — if at all.
"I knew it wasn't a good road to take," Carlson explains. "Climate change is my North Star. Making big concessions would ensure I'd get lost and never reach my destination."
Carlson and the investor decided to look at other solutions. They settled on cricket protein and their numbers on sustainability and climate change kept growing. Over the last year, Jiminy's estimates that it has saved 280 million gallons of water because of their protein.
In tough moments, Carlson is thankful she kept following her North Star.
"If you're following the guides, you'll be well-practiced in the best of times and when a hurricane blows up and the ship's anchor starts pulling hard," Carlson says. "Instinct does some heavy lifting in the early stages, which rachets down the pressure. That's what you're seeking — as much of a pressure-free environment as possible so you can make that moment's best decision."
2. Dealing With a Dishonest Business Partner
I've written about how to properly form a business partnership before on this platform. Business partnerships require respect and honesty to mutually benefit all parties — and those that do not cannot survive.
Dana Spain is the managing partner of Spain Property Group, which designs and builds premier homes with a unique blend of luxury and affordability.
Spain was in the midst of working on a large historic rehabilitation project when she discovered the truth of her business partner's deceitful behavior. Her partner claimed to have construction knowledge and expertise when he did not. He also undermined the project with a string of bad subcontractor contracts and unrealistic spending. The project was in danger of running out of funds and being unable to reach completion.
"I had my money, friends' and family's money, and an investment from a national historic tax credit investor on the line," Spain says. "I could not fail despite the odds being against me.
Spain decided to step up and take the lead. She learned everything she could about the project, rallied subcontractors and general contractors behind her, and investigated every contract. Eventually, she became so educated on all aspects of construction and environmental contaminants that she knew every inch of activity in that 267,000-square-foot building.
The decision to take the lead was met with great respect from the crew and subs. Spain was onsite daily, asking questions and formulating solutions. Together, the group was able to deliver the building two days before its deadline. Since December 2016, the building has been in service and successful. It is now under contract to sell for a significant premium.
Despite the dishonesty of her business partner, Spain learned knowledge is power during tough moments.
"I learned to deal with a crisis head on with a mix of calm, communication, transparency, and a touch of forcefulness," Spain says. "I have the depth and fortitude of character to respond to a myriad of challenges. When armed with information and the sheer will to succeed, nothing can stop you."
3. Going Through a Divorce
At the age of 60, Cass Cannon was producing and making Peg's Salt, a type of seasoned salt based on her mother's original recipe. At 60, Cannon also decided to divorce her husband of 13 years.
While sales from Peg's Salt had been growing each year, it wasn't enough to count on for financial support –especially when going through a divorce. 
Cannon applied for a few jobs in communications and public relations (her former line of work) but realized it wasn't going to be easy to get back in. After a few rejection letters, Cannon came to a realization. It's so good it must be quoted in full below:
"I'm the f***ing president of Peg's Salt!" Cannon realized. "I have a job! I decided that I had to be good enough and I started taking my own business much more seriously."
As Cannon finalized the divorce with her husband, she bought what she describes as a "good enough" house in Staunton, Virginia. She found a kitchen space in town at a local café that she had approached years before as a retailer. The owner remembered her and soon Cannon had set up shop in the space. Peg's Salt was picked up by Food Lion Markets and received an order for 600 cases — more than she had sold in the past six years. New friends and neighbors pitched in to help fill jars, hand-mix the pounds of salt, and label, seal, and ship jars. A local nonprofit also offered assistance and now Cannon has a production space in its warehouse: 600 square feet where she continues to sell and produce Peg's Salt with the non-profit's help.
Today, Cannon has a thriving business — and a new partner in love and business. She has learned that in a difficult time, every step forward should not be based on trying to figure out a solution. It's equally as powerful, and necessary, to take your own thoughts and feelings seriously to emerge from challenging times and change.
"It was as if my perseverance and freedom could outpace fear and failure as long as I kept reminding myself that the life I chose for myself was meant to be," Cannon says. "Life is good enough, which is to say grand."
Deborah Sweeney is the CEO of MyCorporation.com which provides online legal filing services for entrepreneurs and businesses, startup bundles that include corporation and LLC formation, registered agent services, DBAs, and trademark and copyright filing services. You can find MyCorporation on Twitter at @MyCorporation.