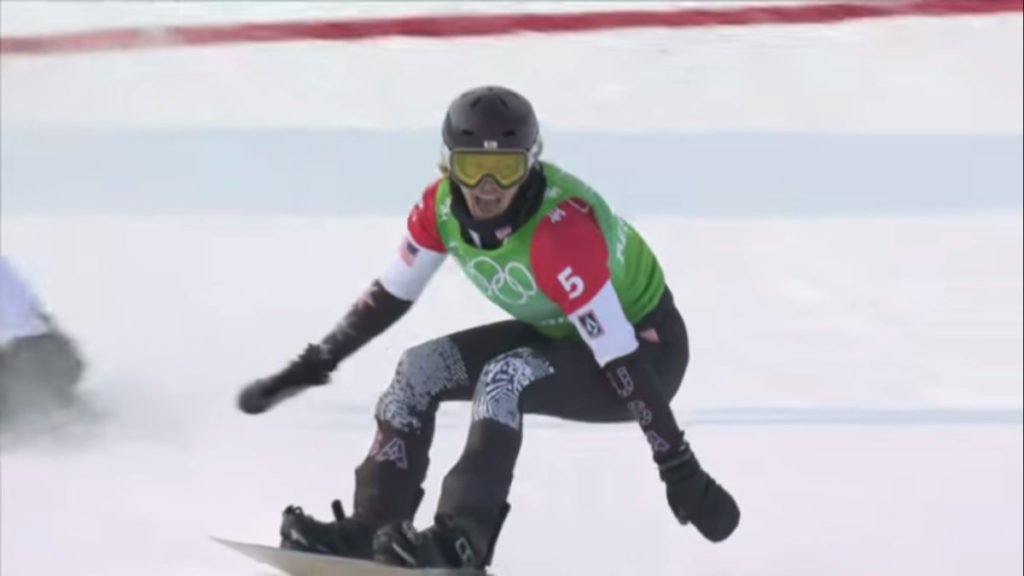 Team USA is taking home some gold, thanks to one of its women athletes.
Lindsey Jacobellis, a 36-year-old snowboarder from Connecticut, zipped her way to the top of the podium in the women's snowboard cross event at the 2022 Beijing Olympics.
"All these ladies out here have the potential to win and today it just worked out for me that my starts were good, that my gliding was great, and everything just worked for me today," she said to CNN, adding that she "felt like I was a winner just that I made it into finals" due to the level of skill her competitors displayed.
This was a big win for Jacobellis' career, as well as for Team USA. It ultimately took her five Olympic attempts to make her way there – after nearly winning gold in 2006, only to fall while seemingly showing off on a final jump, winding up with the silver medal that year instead.
But that near miss was far from Jacobellis' mind, she says. The games in Turin were "not in my mind," she told CNN. "I wanted to just come here and compete."
The Beijing Olympics will continue until February 20, giving Jacobellis' American teammates plenty of opportunity to go for the gold.