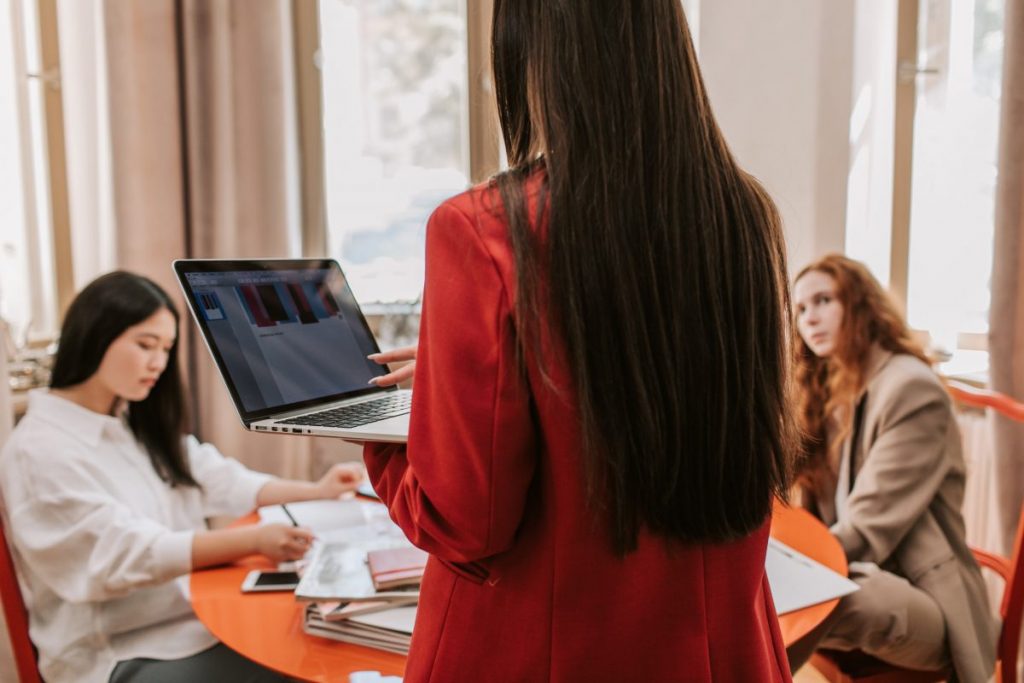 In the spring of 2021, I wrote an article about leadership qualities that leaders should strive toward this past year in the workplace. (Editor's note: It was our most popular story last year!)
I was in a resilient headspace when I wrote my original article, a place where I felt certain that we were heading into a swift recovery phase. The same month the post was published, COVID-19 vaccinations started to roll out in earnest across the United States. The promise of the next normal appeared to be within reach. Americans began embarking on post-pandemic spending sprees to prep for successful returns to the office. "Hot vaxxed summer" became a rallying cry among people of all ages. The summer of 2021 was coming and seemingly everyone was pinning their personal and professional hopes upon the highly anticipated, vaccinated season.
How do I describe what happened next? It's kind of like expecting a parade of trumpets and hearing a bunch of kazoos playing instead.
The pandemic didn't end over the summer. Many are still reluctant to get the COVID-19 vaccine, so much so that the Biden Administration announced a January 2022 vaccination mandate for companies with 100 or more employees. Increasing inflation has made it difficult for many to afford necessities like gas and groceries, let alone shop for extraneous items due to supply chain issues. The grand return to the office fizzled out, with many employees electing to continue working from home or finding new remote jobs. "Hot vaxxed summer" dissolved into being just… hot. An unbearably hot series of months that broke heat wave records and was trailed by the melancholy of "sad girl autumn."
Still, we are inching a little closer to "the end" of COVID-19. It has been suggested that the pandemic may reach endemic status, although this may be challenged by the more recent discovery of the Omicron variant.
When reviewing my original article, I said professionals should embrace four leadership qualities: purpose, transparency, accountability and grit. These traits help empower their teams and embody "servant" leadership (putting the needs of employees first) in the workplace.
Knowing what we know now, it's critical to maintain the approach of being in it for the long haul. Life in the next normal, however or whenever we may reach it, should still incorporate these traits, while emphasizing additional qualities that act as building blocks for leadership's bigger picture.
1. Focus
There is a common denominator every small business owner has in common. It's the livelihood of the business. Owners take what started as a glimmer of an idea and turn it into a solution that helps address everyday problems. Once you're off to the races, the business must keep going because it's doing more than bringing your dreams to life. Customers depend on this company for products and services that meet their needs and employees need the business to thrive for steady pay and career fulfillment purposes.
Keep your focus now and into the next year. Pay attention to existing goals and commit to execution. Not sure what goals you have yet to reach? Take a moment to revisit your business plan and review accordingly.
2. Communication
Being in it for the long haul translates to more than the pandemic. The next normal will forever reshape the traditional workforce due to hybrid and remote work.
The long haul also touches on issues beyond our control. Natural disasters, for example, will continue to be ongoing throughout our lifetimes. Big and small businesses must have, or start creating, climate change contingency plans in the workplace.
It is better for leaders to communicate more information with their team members, and often, in certain and uncertain times alike. Share with your team what your expectations and plans are and communicate actionable strategies.
Leaders shouldn't do all the talking, either. Encourage feedback and engagement across the team. Be open-minded and thoughtful to this type of feedback. Recognize practical opportunities and remain positive to further engage with and be responsive to team members.
3. Kindness
The last almost two years have redefined what it means to walk in your colleague's shoes. We listen to what each person needs and try to look at the world through their experiences.
Kindness allows leaders to lead with an open heart and mind. Leaders are better able to recognize the value of each team member. Kindness is an ongoing practice, too. The more leaders actively practice kindness, the more others will take notice and be inspired to adopt similar behavior.
I've written about this before, in this article: "How Kindness in Business Pays Off for Leaders." On top of everything else, science says performing kind acts boosts happiness and life satisfaction, and leads to workplace success.
4. Grit
Grit, which also made my 2021 list, is still my favorite leadership quality.
Author Angela Lee Duckworth defines grit as a combination of persistence, passion and resilience. Duckworth's TED Talk defines grit as living life as a marathon, not a sprint.
The greatest aspect of grit is that it is applicable to every aspect of life. When I referenced grit last year, I mentioned that having grit allows you to develop a growth mindset. Leaders that struggle are also growing as they work through various situations and circumstances. Gradually, they are developing mental toughness and courage. This grit begins to show through a leader's personality. They will try again and do something better than before. They will keep going even though the task at hand is difficult to achieve. They will continue to hold their heads high, do their best, and be their best.
Not everything in life goes exactly the way we think it will. But the good news is all is not lost when we are not coasting along. The key to success in life is how you react when things don't go your way. Sometimes bumps in the road are disguised as gains. If we stay focused, communicate with one another, treat one another with kindness, and maintain the grit necessary to keep moving forward, we will create new boundaries and explore new goals because of it.
Deborah Sweeney is the CEO of MyCorporation.com which provides online legal filing services for entrepreneurs and businesses, startup bundles that include corporation and LLC formation, registered agent services, DBAs, and trademark and copyright filing services. You can find MyCorporation on Twitter at @MyCorporation.