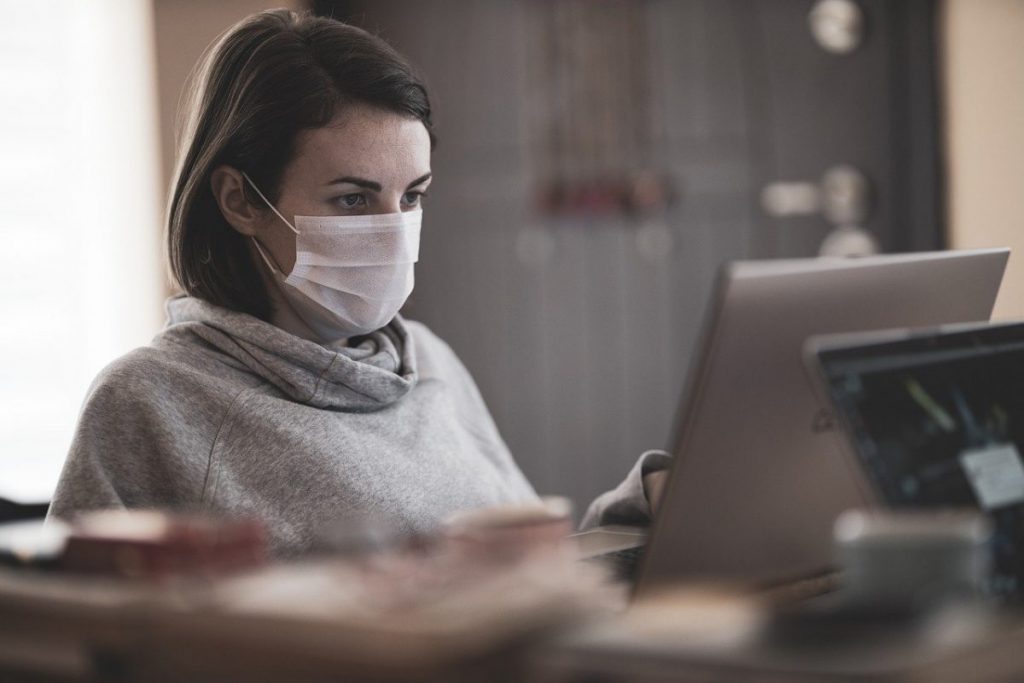 Spoiler Alert: If you want to start up in 2021, you must be good at being online — or get good fast.
Sadly, the coronavirus crisis did not end when the ball dropped in New York City's Times Square. Still, you may be looking to launch something new. (Or, you may need to — after all, the latest coronavirus relief package hardly addresses Americans' increasing economic needs.) 
[Related: 16 Popular Small Business Ideas for Women Entrepreneurs]
E-commerce is a critical component of any business' operations nowadays, as shoppers turn increasingly to online shopping for reasons of safety and convenience. So if you're looking to launch, you'll want to do so online.
Below, we've listed five possible startup paths, all of them online, and all which involve assisting a public that's doing more of its living at home, and more of its shopping on handheld devices. (Bonus: these ideas will keep you safe at home, too.)
1. Home Decor
Do you know how to make the cutest drink coasters or bath bombs? People are looking to pamper themselves and beautify their now-very-familiar surroundings as lockdowns and quarantines are set to continue well into the foreseeable future. In fact, home and health products account for plenty of the purchases people are making. So hop online to order your supplies, then sell your homemade wares through a website to earn some extra income.
2. Tech Support
If you're already an expert at living life on the internet, you could help others achieve that same comfort. Offer remote technical support services, online tutorials for popular online tools or one-on-one consultations with people who are still acclimating to doing everything on computers and phones. You can also get more specific here — if you're a whiz at finances, graphic design or marketing, or have a knack for developing apps, put those skills to use by offering (or building!) services that make people's personal or professional lives run a little smoother.
[Related: 6 Brainstorming Techniques For Coming Up With Small Business Ideas]
3. Teaching/Coaching
Take advantage of the new year — and with its arrival, people's recent resolutions to acquire new skills — by teaching others how to do something (remotely, of course). Whether you sing, or knit, or cook, or excel at yoga, put that knowledge to good and profitable use by hanging a virtual shingle and building an online studio. Tout your expertise to the masses, then teach interested students, individually or in groups, using online meeting technology like Zoom.
4. Games and Other Fun Stuff
While in quarantine, did you invent a family game that livens up your Friday nights? Did you and your creative pals perfect the art of online table reads? People are bored, and looking for entertainment. You could formalize your fun and offer it as a service to others. Perhaps you can help bosses liven up online work celebrations with your cabaret performances. Or, you can build your makeshift game (physically or digitally) to sell to equally antsy others.
5. Organization Services
Is your tidy background or email inbox the envy of everyone in your online meeting? Why not make money off of that? You can help people who are looking to clean up their surroundings — or their work files — by consulting with them from afar on how to maximize their space and efficiency. You have an unprecedented opportunity to turn a profit on this skill, thanks to a new, large pool of people who are spending more time at home while still working as hard as ever.
[Related: Working From Home Right Now? Here Are Some Tips to Get You Through This]