As results from this year's midterms roll in, many people are already celebrating historic wins for women. The election is seeing lots of "firsts" for minority and LGBTQ women in a number of congressional and gubernatorial races across the nation. That comes on top of some noteworthy reelections, including that of all 6 members of the "squad" – Democratic Reps. Alexandria Ocasio-Cortez (N.Y.), Ilhan Omar (Minn.), Ayanna Pressley (Mass.), Rashida Tlaib (Mich.), Cori Bush (Mo.) and Jamaal Bowman (N.Y.).
Here are 6 women who have made both headlines and history in this year's midterms.
1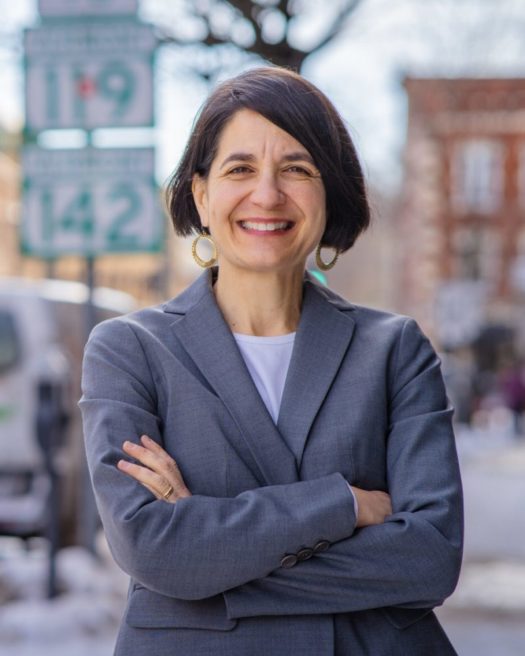 Becca Balint
Vermont ended its streak last night as the last state to send a woman to Congress. Becca Balint beat out Republican Liam Madden and will be the first woman and first openly gay person to represent the state. Balint has been a member of the Vermont Senate since 2014, where she served on numerous committees related to housing, education and economic development. In 2016, she was elected Senate Majority Leader and appointed the Chair of the Senate Sexual Harassment Prevention Panel. As leader of the Senate, she passed the first gun safety legislation in Vermont history and made the biggest investment in affordable housing in a generation. 
2
Maura Healey
Maura Healey, elected governor of Massachusetts, made history in more ways than one. She will be the first woman to lead Massachusetts, the first lesbian to lead any state, and the third openly LGBTQ person to lead a state. Healey was elected the first openly gay Attorney General in the country in 2014 and was re-elected in 2018. During her tenure, she sued Exxon Mobil alleging climate change deceit and held Purdue Pharma and the Sackler family accountable for their role in fueling the opioid epidemic. She built her gubernatorial campaign around housing, public transportation, the clean energy economy, and job training. 
3
Ruwa Romman
Ruwa Romman won her place to represent Georgia's 97th state house district, which will make her the first Muslim woman to serve in the state's General Assembly. Romman, the granddaughter of Palestinian refugees, was born in Jordan and moved to Georgia at 7 years old. In an interview with The Story Exchange, she told us "I never had the desire to be a candidate" but decided to take the leap after people in her community pledged support. In the past, Romman, a senior consultant at Deloitte, has served as a field organizer for the Georgia Muslim Voter Project. 
4
Aruna Miller
Aruna Miller made history in Maryland as the nation's first South Asian woman to be elected lieutenant governor, according to the Associated Press. Miller, an Indian-American civil engineer who was raised by her grandmother in India, came to the U.S. at the age of 7 after the passage of the Immigration and Nationality Act of 1965. From 2010 to 2018, she represented District 15 in the Maryland House of Delegates, where she helped create legislation to invest in STEM education. She ran for Congress in 2018 in Maryland's 6th Congressional District, finishing second in a crowded field of eight candidates.
5
Summer Lee
Summer Lee, elected to represent Pennsylvania's 12th Congressional District in the House of Representatives, will be the state's first Black congresswoman. In 2018, Lee made history as the first Black woman from Western Pennsylvania ever elected to the State House, doubling voter turnout and beating out a 20-year incumbent. In 2019, she co-founded UNITE, a member-driven grassroots organization dedicated to building progressive electoral power up and down the ballot. Lee, who beat out Republican Mike Doyle for Congress, built her campaign largely around environmental and economic justice.
6
Kathy Hochul
Democrat Kathy Hochul made history as the first woman elected New York governor, beating out Republican Lee Zeldin, an ally of Donald Trump. A former congresswoman, she served as lieutenant governor alongside Andrew Cuomo, then was sworn in as governor in 2021 following Cuomo's resignation. A few days before the election, she appeared at a rally with Vice President Kamala Harris, the first woman to be elected to the country's second-highest office, and Hillary Clinton, the first woman to be a major party's presidential nominee and New York's first female senator.