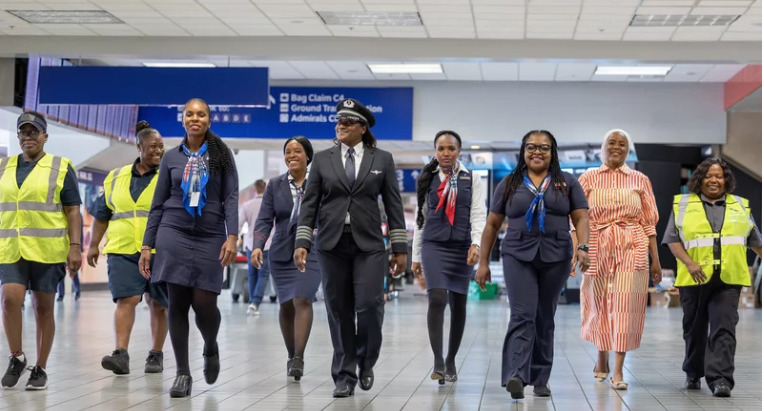 An all-Black women crew of aviators operated a flight from Dallas to Phoenix in honor of Bessie Coleman, the first Black woman to earn her pilot's license a century ago, in 1921.
The American Airlines crew represented Coleman both in the air and on the ground, from pilots and flight attendants to cargo team members and aviation maintenance technicians, according to NPR.
"She bravely broke down barriers within the world of aviation and paved the path for many to follow," the airline said of Coleman in a news release.
Born in Atlanta, Texas, in 1892, Coleman learned French and moved to Paris to study aviation, according to CNN, and she received her international pilot's license from the Fédération Aéronautique Internationale, which is based in Switzerland.
Gigi Coleman, her great-niece, was hosted on the recent flight. "I am grateful for American Airlines to give us the opportunity to highlight my great aunt's accomplishments in the field of aviation," she said in a video.
The airline said it is trying to diversify its ranks through the American Airlines Cadet Academy, noting that Black women have been historically sidelined in the field — especially as pilots, representing less than 1% in the commercial airline industry.
Coleman died in 1926 at age 34 during a practice run with another pilot, according to CNN. She dreamed of opening a flight school to train Black pilots.