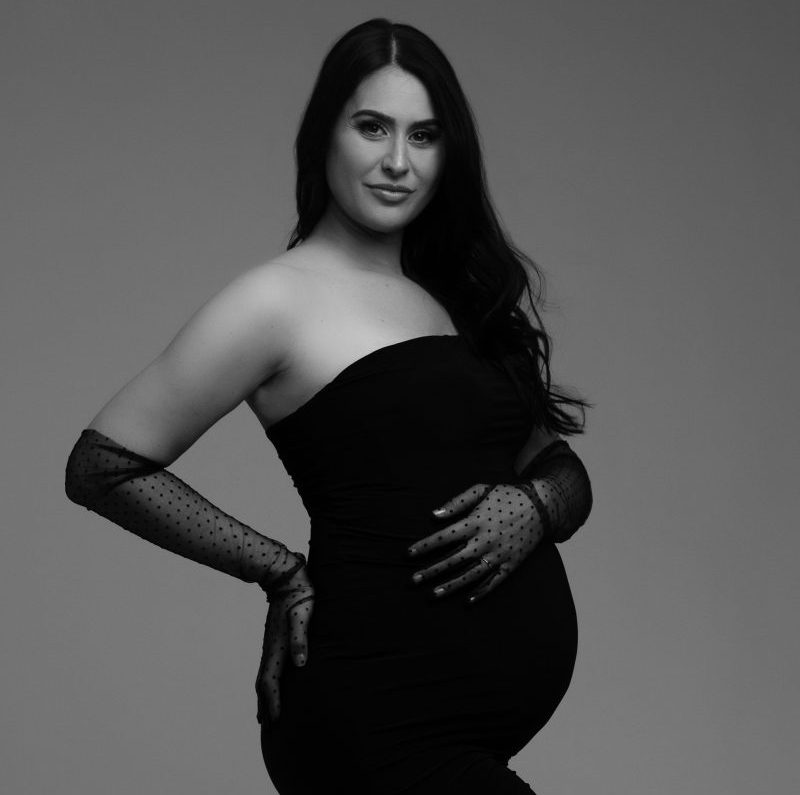 Amanda Bybel-Kutner was burnt out and feeling unfulfilled at her corporate job. One day in the midst of a work day 'ugly cry' she decided enough was enough and starting Googling new opportunities. She stumbled across a personal development program known as Neuro-Linguisitic Programming, and the rest, as they say, is history. Bybel-Kutner became a Certified NLP Practitioner, Life Coach and Master Certified Hypnotherapist and opened her business Inner Beauty Bybel. Today the new mom and Tinton Falls, New Jersey-based entrepreneur is focused on helping women shift their identity and overcome their fears, so they can create an authentic and fulfilling life.

Bybel-Kutner's story, as told to The Story Exchange 1,000+ Stories Project:
What was your reason for starting your business?
I come from a corporate finance background as a career Executive Assistant. I had always been very good at my job, but it didn't "fill me up." I knew that I was meant for so much more than filing papers and making things happen behind the scenes. I can remember one day in January 2019 when I had that "ugly cry"… if you know, then you know. This one was particularly ugly…I'm talking mascara and snot galore. Anyway, I did what most people would do in my situation and scoured the internet for my way out. I came across a personal development program and I invested in it. For the first time in my life I started to achieve personal goals that I put down on paper. My whole life I was comparing my success to the CEOs and founders that I supported, and for the first time I was taught that I get to define what success looks like to me. When I shifted the focus inward my whole life changed. Because of this simple yet transformational experience, I decided to get certified to teach the very thing that changed my life- Neuro-Liguistic Programming.
How do you define success?
My definition of success is allowing myself to operate from the mentality of excellence daily. That means I get to define what excellence looks like, sounds like and feels like to me every single day and I can embody that. My version of success changes daily and that's ok!
Tell us about your biggest success to date
My biggest personal success to date is becoming a mom. It's by far the most difficult, challenging, empowering and rewarding thing I've experienced. My son brings me so much joy daily.
What is your top challenge and how have you addressed it?
Something that I have always had a more challenging relationship with is finances and cost. I love to operate from the mentality that "I can be my million dollar self" and while it's a super empowering mentality to operate from, it is not always effective as the CEO. I started to keep track of my income, revenue, expenses, investments and all the operating costs in my business in a spreadsheet so I can make empowering decisions for my business. This has helped me to get organized and feel extremely confident making my financial decisions.
Have you experienced any significant personal situations that have affected your business decisions?
One of the most challenging significant changes in my life happened during the pandemic. I had just found out I was pregnant so my husband and I decided it would be best to move out of NYC and into the suburbs. This meant moving back in with my mom after living on my own for several years (thanks mom!). Being married, pregnant, with two cats, living with my mom was definitely a shot to the ego! Trust me, I am so forever grateful that we had the option to live with her, but running a super successful business was a little difficult mentally. At the same time, my father was also on a decline. He was diagnosed with cancer and he was in critical condition. I lost my dad in September 2021, when I was 6 months pregnant and about to facilitate my first retreat for my business. This was something I could have never prepared for mentally. I truly believe everything happens for a reason and with this experience I have also been able to help so many others who feel like the world is caving in. I experienced guilt for being happy about my baby when my dad just passed. I was experiencing guilt for stepping away from my business, guilt for being sad when it was a happy time. There were so many emotions happening all at once. To be honest, it's life and it's so normal to have human experiences.
What is your biggest tip for other startup entrepreneurs?
My biggest tip is to just start. Start with messy inspired action and learn from there. Allow it to be fun. Learn. Strive for excellence (not perfection) because your voice matters, your story matters, and allowing yourself to get caught up in the little details will keep you from sharing your light.
How do you find inspiration on your darkest days?
I just remember where I was and find gratitude for myself for making the decision to show up for my big goals and dreams. Just that simple shift allows me to feel inspired.
Who is your most important role model?
I have several role models who have inspired me in so many ways. I think because of the season I am in right now and becoming a mom, my most "important" role model is my own mother. Before having a baby, I never realized the full time commitment of being a mother and now I have a whole new outlook and respect for my mom. She made it look so easy!
Check out our Advice + Tips for entrepreneurs starting-up
Watch our latest videos
Subscribe to our podcast