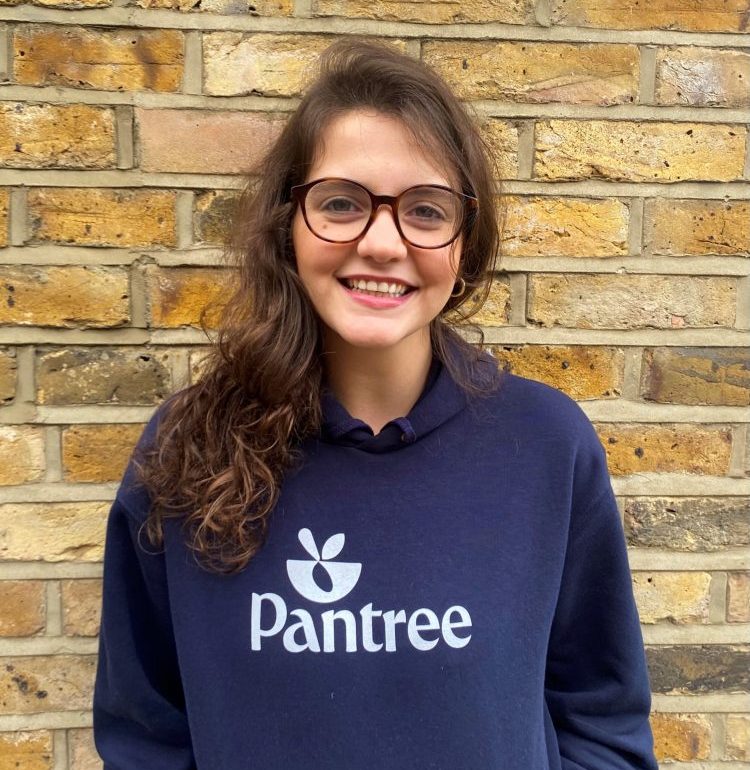 When foodie Ana Martins and her husband were looking for more ethical ways to purchase goods for their kitchen, they couldn't find an all-in-one marketplace that sold small batch products with the convenience online shoppers are used to today. So, they decided to start it themselves. Today the London-based entrepreneur runs Pantree, an online marketplace for the kitchen featuring a curated selection of kitchenware and specialty foods. Shoppers buy items directly from UK artisans and small businesses, so sellers get the best deal possible, while customers can feel good about the eco-friendly packaging and carbon-offset delivery.
Martins' story, as told to The Story Exchange 1,000+ Stories Project:
What was your reason for starting your business?
In 2020, like many people, my husband and I decided to try and shop more ethically – supporting artisans and small businesses, and purchasing from vendors who could offer eco-friendly packaging and delivery. We're kitchen and cooking obsessed, so particularly focussed on this area. Long story short, we pretty much failed, because there was nowhere that made shopping ethically as easy and convenient as the normal online experience. So, we decided to create something ourselves, and Pantree was born!
How do you define success?
Success to us is about creating a platform that our Partner Vendors – the very best artisans and small businesses across kitchen, dining, gourmet food and drink – truly love. If we can achieve this, then it will mean that we have successfully grown sales exponentially. It will mean that we have successfully communicated our USP to shoppers, and that people have bought into our vision for a better model for online shopping. It will mean that we have successfully built an organization capable of managing the complexity of handling all order fulfillment. But most of all it will mean that we have done all of the above without losing sight of the people who made us start Pantree in the first place – our brilliant partner vendors.
Tell us about your biggest success to date
As our definition of success is so defined by how our partner vendors feel about the platform, our biggest success to date is the initial feedback we have received from our vendors. In out most recent Vendor NPS (Net Promotor Score), we received a NPS Score of 83 from our vendors, with specific praise for Pantree's 'total transparency, 'outstanding communication' and 'commitment to vendor wellbeing.'
What is your top challenge and how have you addressed it?
Pantree's fulfilment model is new and unique. So our top challenge was convincing our founding partner vendors to put their faith in us, and our model, before we launched. This was particularly challenging because our model requires partner vendors to send their stock to Pantree's warehouse at the point of listing their products on our platform (which means they are sending us their stock weeks or even months before it sells.
To address this challenge, we invested a huge amount of time into building meaningful relationships with potential partner vendors. We knew that if they were to put their faith in us without anything tangible to show them, or any guarantee of sales, then we would need to make sure they believed our vision, motives, and fundamental commitment to being the platform that sellers would love.
Have you experienced any significant personal situations that have affected your business decisions?
The loss of my father played a huge role in me deciding to take the plunge and leave the safety of the corporate world in order to do something I truly loved.
What is your biggest tip for other startup entrepreneurs?
The importance of keeping a relentless focus on your core mission and goals for your business. Once out of the structure of the corporate world, it can be easy to have one million different ideas for interesting things you want to do with your business. Many of these may be great ideas and well worth pursuing further down the line, but trying to do too much at once, particularly before you have proved your initial concept, can be a distraction from your core goals.
How do you find inspiration on your darkest days?
On our darkest days, we find inspiration from three main beliefs that we hold. First, that people are inherently good, and will want to make the 'ethical' choice if it can be as convenient as the standard online experience. Second, that our model for online shopping is what the future should look like, and that if we achieve our vision for Pantree, we will be making a tangible difference to the world around us. And lastly, that the day-to-day ups and downs need to be kept in perspective; we are working for ourselves, doing something we love alongside the person we love, building towards a vision that we genuinely care about.
Who is your most important role model?
Whitney Wolfe Herd – CEO of Bumble. Seeing her holding her son while ringing the Nasdaq opening bell (becoming the youngest CEO to take a company public in the process) was an inspiration of how work and motherhood don't have to be either/or. That she then gave her entire workforce a week off to focus on their mental health demonstrated that success doesn't have to come at the expense of your core values, and doing what's right.
Check out our Advice + Tips for entrepreneurs starting-up
Watch our latest videos
Subscribe to our podcast