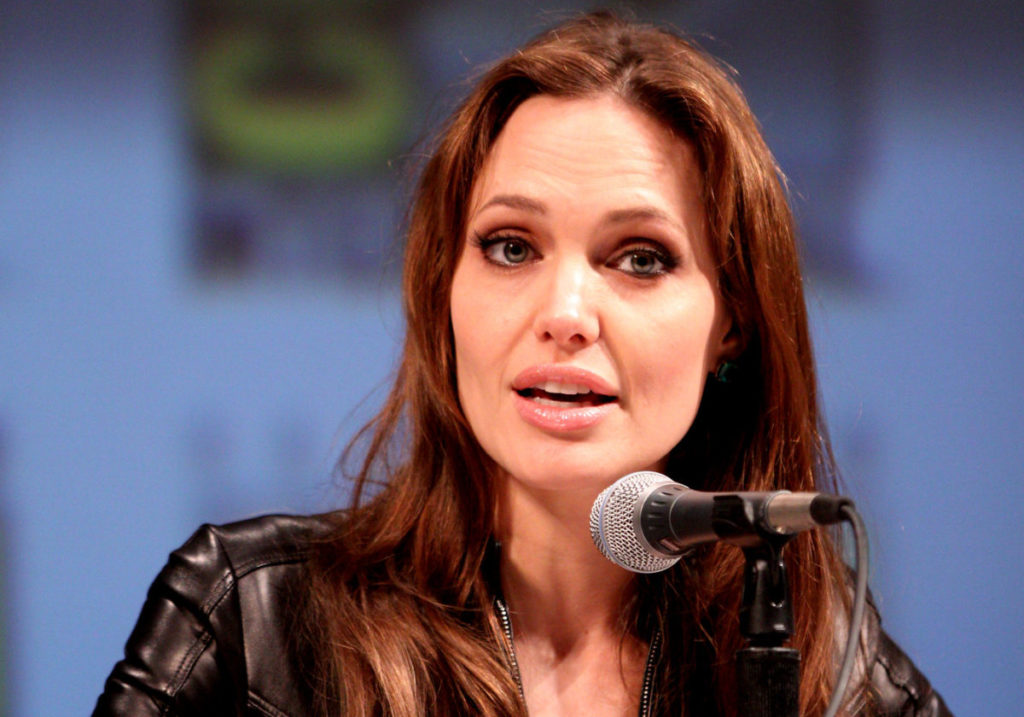 "As a woman and mother, it torments me."
Actress and humanitarian Angelina Jolie couldn't keep silent when the ban on education for girls in Afghanistan reached its first anniversary. "One year ago, Afghan women worked as doctors, teachers, artists, police officers, journalists, judges, lawyers, and elected politicians," she wrote in an essay for TIME magazine. "The picture for rural women was very different, particularly in areas still controlled by the Taliban, but the overall sense of progress was unmistakable."
Jolie added, "All of this has been overturned with unimaginable speed."
The decision, handed down soon after the Taliban assumed control of the Asian country once more, prohibits girls from attending school past 6th grade – one of numerous sexist, prohibitive restrictions placed on girls and women there by the repressive governing body. Women there are also forbidden from working or traveling without men supervising.
To help Afghan girls continue to learn – and provide them with a sense of hope – numerous underground schools have cropped up. But without giving girls a way to formally graduate high school and attend college, "there is no way to fill this gap, and this situation is very sad and concerning," Afghan teacher Sodaba Nazhand told the Associated Press. 
Those realities are taking their toll. Relief agency Save the Children conducted a survey of children in Afghanistan, and found that 45% of girls are no longer in school, and 26% of girls are exhibiting signs of depression, the AP also reported.
"I hope Taliban leaders can understand what is lost by denying Afghan women the space to exist freely while reaching their potential," Jolie wrote of the problem. "But I'm filled with dread at the reality of what Afghan women are likely to endure, and how long these repressive systems might hold onto power."
This isn't the first time Jolie has used her considerable reach to speak on behalf of Afghan girls and women. When she first created an Instagram account, for example, she used that medium to address the restrictions placed upon them by sharing a photograph of a letter written by an unnamed teenage girl living in Afghanistan. "Before the Taliban came, we were able to defend our rights freely," the letter reads. "But when they came, we think all our dreams are gone."
In that social media post, Jolie vowed to "not turn away," but rather, to "continue to look for ways to help. And I hope [others will] join me."
She renewed that call in her TIME article. "We were right to be outraged by the mistreatment of women in Afghanistan in the 1990s, and we should still be outraged today," she wrote recently – adding that, instead, America's leaders have "walked steadily back from [their] promises to Afghan women" by agreeing to speak with the Taliban without first ensuring more rights for girls and women there.
But Jolie also expressed hope for a brighter future, while still urging Western leaders and citizens to push through their exhaustion and continue speaking out. She cited her "faith in [the Afghan people] and [their] resilience and strength," and said that "the dream of a pluralistic, open Afghanistan … may seem to be — and be in reality — a distant hope. But I know it's possible."
She concluded, "This does not end here."