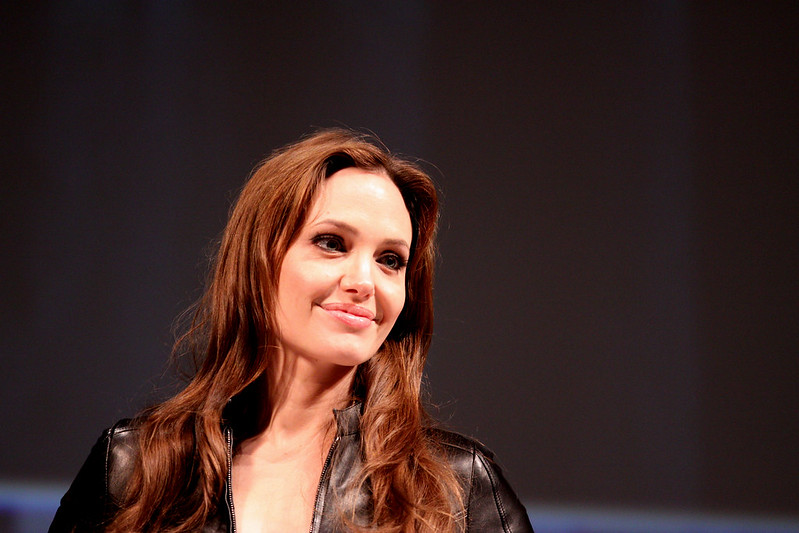 "I'm starting something new today," Angelina Jolie wrote in a recent Instagram post. But it's not a movie.
The award-winning actress is referring to Atelier Jolie, an up-and-coming fashion collective that will unite tailors, artisans and pattern-makers from around the globe with clients seeking a wardrobe refresh. This is about more than new clothing, however, Jolie notes.
"We will bring together a diverse team, including apprenticeships for refugees and other talented, underappreciated groups, with positions of dignity based on skill," says a statement on the Atelier Jolie website. "And as we work with global artisans and creators, we hope to help share the richness of their cultural heritage and support the development of their own businesses."
A source who spoke with People magazine said the initiative, slated to launch later this year, has been years in the making. They added that Jolie's primary goal is "respecting and putting forward the people who rarely get credited for making the clothes, fabrics and embroideries."
In addition to offering opportunities to marginalized makers, Jolie is also emphasizing the importance of sustainable fashion through this new effort. "We will use only leftover, quality vintage material and deadstock," Atelier Jolie vows in its statement. "You will be able to repair or upcycle pieces from your closet you wish to revive … breathing new life into what could have been thrown away, and creating quality heirloom garments with personal meaning."
Jolie has walked the walk in this regard in the past – on the red carpet, no less. In October 2021, she and her family made headlines for repurposing her older gowns for film premieres.
Jolie admits that she's "more of an artist than a businesswoman" as she gets this effort underway. But when it comes to connecting with people in need around the world, she's got decades of experience. For over 20 years, she worked as a special envoy to the United Nations High Commissioner for Refugees. She vacated the role at the end of last year to "engage on a broader set of humanitarian and human rights issues."
It appears Atelier Jolie is one such cause. As the collective continues to take shape, the longtime humanitarian invited followers and fans to "be part of a movement to cultivate more self-expression." She added via Instagram, "I'm looking forward to growing this with you."