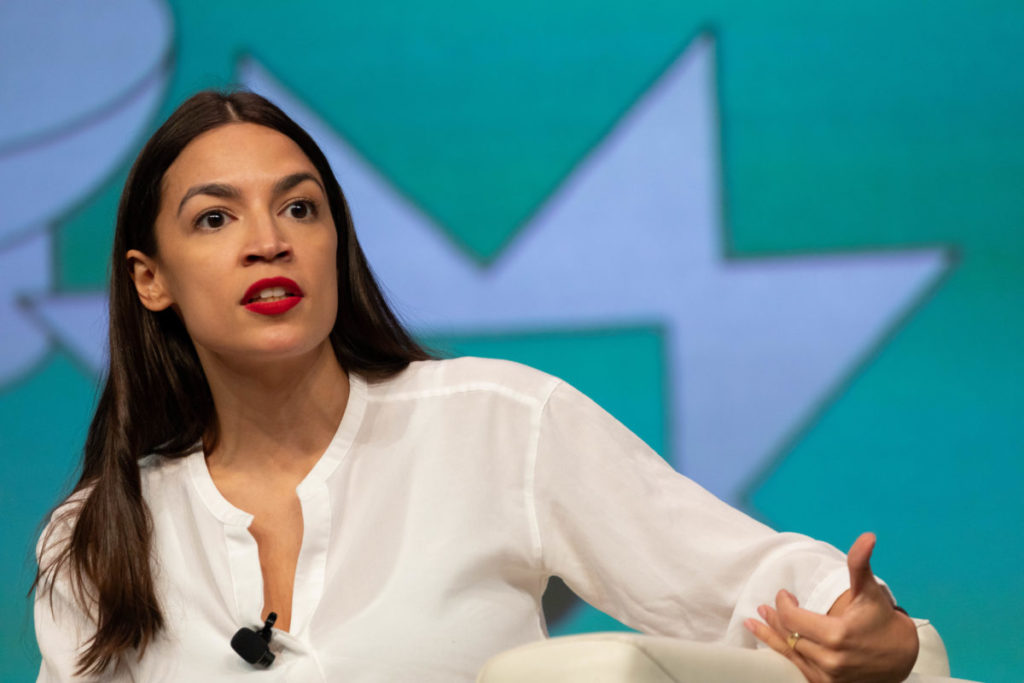 "This ruling is an extreme abuse of power."
Rep. Alexandria Ocasio-Cortez has been clear in her opposition to the recent ruling from a federal judge in Texas that suspended the FDA's approval of the abortion pill mifepristone. And when speaking on CNN's "State of the Union," she called on Joe Biden to ignore the "extraordinary example of judicial overreach."
The ruling came from Trump-appointed U.S. District Judge Matthew Kacsmaryk, who argued in a 67-page opinion that the FDA rushed its approval of mifepristone, which has been on the market for two decades. The pill, which accounts for more than half of all U.S. abortions, has been a major target of conservative politicians for years – but most frequently in the last year, following the reversal of Roe v. Wade. While the Biden administration quickly appealed the Texas ruling, Ocasio-Cortez said Kacsmaryk's decision represents a "power grab" by a partisan judiciary and should be ignored.
"I do not believe that the courts have the authority over the FDA that they just asserted," she said. The congresswoman argued there is precedent for the White House to ignore the ruling, pointing to an example set by the Trump administration in which it continued to reject new applications for the Deferred Action for Childhood Arrival program, even after the Supreme Court ruled to uphold the program.
Her call to ignore the ruling has been echoed by other Democrats, including Massachusetts Sen. Elizabeth Warren and Hawaii Sen. Mazie Hirono, who petitioned the White House to use "any existing authorities, such as enforcement discretion, to allow mifepristone to remain available."
Ocasio-Cortez also argued that Biden shouldn't enforce the decision in light of a contradicting ruling from a federal judge in Washington. Shortly after the ruling in Texas, U.S. District Judge Thomas Rice ordered the FDA to keep "the status quo" and keep mifepristone on the shelves. Now, with two competing verdicts, it's likely the issue will be brought to the Supreme Court.
Should the Supreme Court uphold Kacsmaryk's ruling, Ocasio-Cortez said, it would essentially institute a nationwide abortion ban. "Once you start banning medication abortion, which represents the overwhelming number of abortions in the United States, then we are in extremely dangerous territory," she said. If it reaches that point, "our system of checks and balances…is designed to push back should there be an example of judicial tyranny and judicial overreach."