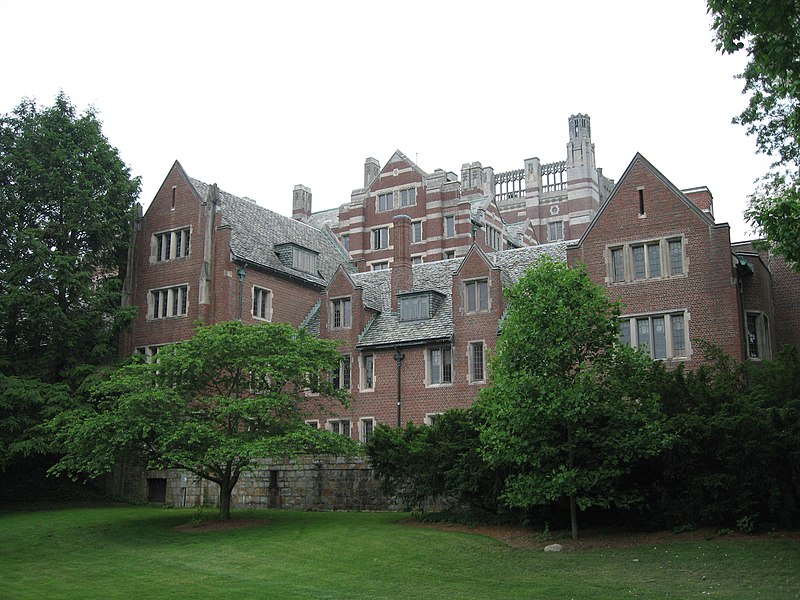 Wellesley College was founded in 1870 exclusively for women. Now, over 150 years later, students have voted to extend admissions to trans men and nonbinary students.
A Wellesley spokesperson confirmed to NPR that the ballot initiative – proposed by two students and issued as part of the college government election process – passed. However, because the initiative is nonbinding, the school is not obligated to change its admissions policy – and they don't plan to, according to school President Paula Johnson.
Despite releasing a statement announcing plans to appoint a new director for its office of LGBTQ+ programs and services, as well as expand the number of all-gender bathrooms on campus, Johnson was firm that "there is no plan to revisit our mission as a women's college or our admissions policy."
Currently, the college invites applications from "all those who live as women and consistently identify as women," including trans women and nonbinary people who were assigned female at birth. The college's gender policy also states that it will still support students who transition after being admitted. However, many students who don't identify as women say that simply being "allowed to remain and graduate" isn't enough.
In 2021, the student news staff called out the school's repeated use of gendered terminology such as "women" and "alumnae," calling it "one of the many continued affronts to the transgender community at Wellesley." Because of this, the recent ballot initiative also proposed use of gender-neutral language in all school communications.
"Wellesley is not currently a women's college," student Ailie Wood, who helped author the initiative, told The Wellesley News. "You interact with students of all genders every day. Your classmates are trans and nonbinary, your favorite events are run by trans and nonbinary students, and the people you pass in the dining hall or on the sidewalk every day are trans and nonbinary students. If the administration were to create policy to support this ballot question, this fact would not change."
The ballot initiative urged Wellesley to follow in the footsteps of Mount Holyoke College, the only Seven Sisters school – a group of historically women's colleges in the Northeast – to change its admissions policy to welcome all trans and nonbinary students, regardless of whether they live and identify as women.
Students have accused the Wellesley board of trustees of not fully committing to the inclusion of trans men and nonbinary students in order to appease the school's donors, many of whom are alumni who may feel nostalgia for the school's mission "to provide an excellent liberal arts education to women who will make a difference in the world," as per the schools Missions and Values page. The mission statement is followed by a list of values – gender equality included.
Today, gender equality means something different than it did in 1870, many argue. More than 600 alumni, faculty, staff and community members have signed a letter in support of the ballot initiative, which states "much of the most violent, vitriolic and institutionalized gender-based discrimination happening today is directed towards trans and non-binary people."
In an interview with the student newspaper, Wood asserted that Wellesley was founded to support those who were marginalized based on gender, and "such a place should welcome and support trans women, trans men and nonbinary people as well."