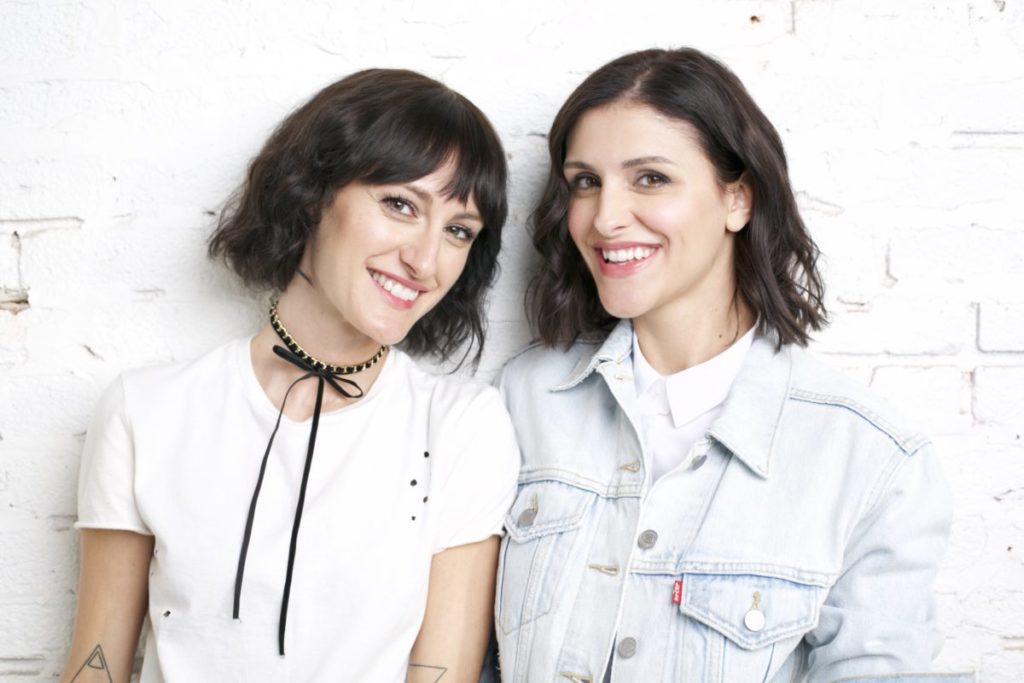 Amra and Azra Hajdarevic, sisters originally from Bosnia, share not only great teeth but a mission: Toxin-free oral care. While Amra was pregnant with her first child, she began paying more attention to the ingredients in healthcare products and was shocked to learn that most tubes of toothpaste come with a warning label about the numerous chemicals. The Hajdarevic sisters decided to create a safer, cleaner option for oral care and thus Terra & Co. was born. Today, the Brooklyn, New York-based entrepreneurs sell a variety of sustainable, chemical-free products, from toothpaste to oil pulling mouth wash, that are inspired by Ayurvedic and holistic principles of health.
Here's our lightly edited Q&A with Azra Hajdarevic, from The Story Exchange 1,000+ Stories Project.
Tell us more about starting your business.
Conventional oral care creates so much waste and is made mostly with chemicals and fillers. The idea for Terra & Co. came to my sister and me when we learned that more than 232 chemicals make their way from the mother's environment into the baby. We knew we had to create a safer, danger-free alternative.
How do you define success?
Find happiness in every work day and create a purpose-driven business. When I was younger, I never imagined I'd create an oral care brand, but it has given me such a sense of purpose and truly makes me feel successful everyday.
What is your biggest success so far?
As Bosnian immigrants who had to work hard to build a life for ourselves, simply being able to create a new business as a family that is women-owned and supports other women in need, has been the biggest success for us. We've grown very organically, building up quite a cult following, and have been able to enter exciting retail opportunities, like Erewhon [an upscale market in Los Angeles] and Poosh [Kourtney Kardashian's wellness shop], which has been very successful for the brand.
What is your top challenge and how have you addressed it?
Bootstrapping a business from day one has definitely been the biggest challenge. We are grateful to have the support of friends and family who have stepped in and offered their help. One thing that has helped us grow while first starting is obtaining press in major magazines with zero marketing investments for the first two years.
Have you experienced any significant personal situations that have affected your business decisions?
Amra gave birth to her daughter, Farrah, while we prepared to launch Terra & Co. We both have experienced PTSD from growing up during the war in Bosnia in the '90s. To support creating Terra & Co, we both had to work freelance jobs.
What is your biggest tip for other startup entrepreneurs?
I would highly suggest everyone finds a mentor they can trust and turn to. Also, building a really strong business plan will help keep you on track, as well as raising funds so you can pay yourself.
How do you find inspiration on your darkest days?
Travel, family, and friends' support have helped me during the toughest of times. If I didn't have the ability to see the world and connect with friends and family, I don't know if Terra & Co. would be as successful as it is.
Who is your most important role model?
My (and Amra's) mom is absolutely my biggest and most important role model. She is the reason we have the drive and passion we do. Her dedication to giving us a better life truly was an inspiration and drives us to work hard everyday. ◼
Check out our Advice + Tips for entrepreneurs starting-up
Watch our latest videos
Subscribe to our podcast