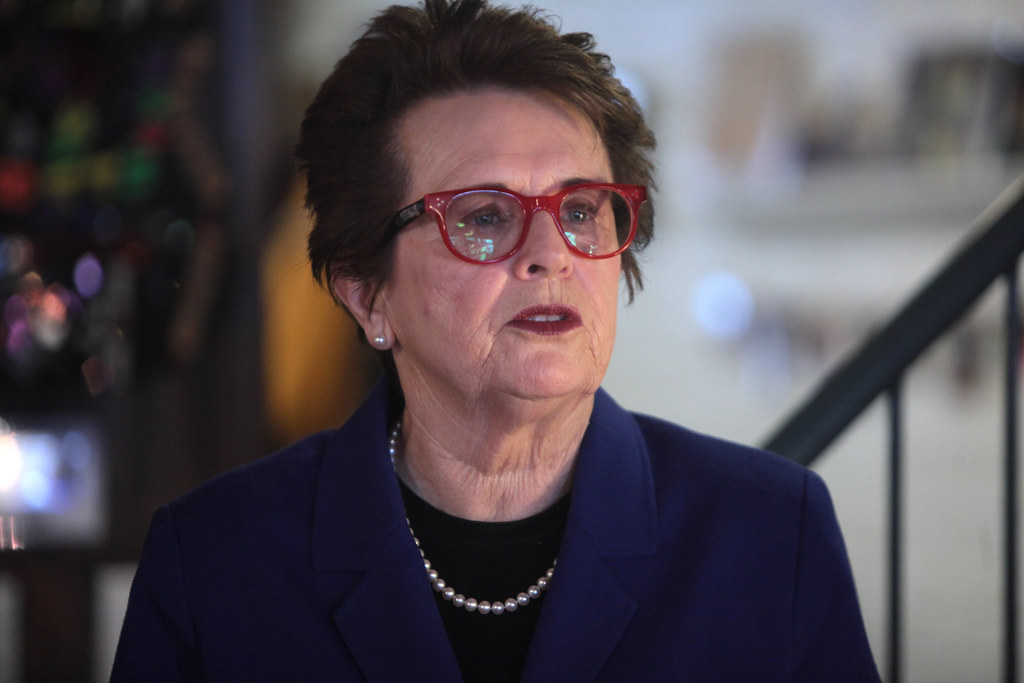 From sports to space, in courts and classrooms, Title IX has left an indelible mark.
Thursday marks the 50th anniversary of the landmark legislation known for championing equal rights for women in sports and education. Tennis icon Billie Jean King, one of the law's longtime champions, joined First Lady Jill Biden at the White House on Wednesday to commemorate the occasion.
"Title IX is about who we are as a nation," Biden said in her remarks. "It's a promise that in America, we believe that every girl deserves every opportunity, today and for decades to come."
Title IX, which bans discrimination on the basis of sex in educational programs that receive federal funding, was signed into law in 1972 — thanks in large part to Rep. Patsy Mink (D-Hawaii), the first woman of color elected to the House.
"The purpose of my bill is really to free the human spirit to make it possible for everyone to achieve according to their talents and wishes," Mink said back then, according to USA Today.
Women made up only 15% of college athletes when Title IX was signed into law. Today, 44% of NCAA athletes are women, according to the Women's Sports Foundation.
While progress has been slow — just last month, the U.S. Soccer Federation agreed to pay female and male players equally moving forward — the Biden administration is expected to broaden Title IX's protections to LGBTQ+ students in the coming months, according to ABC10.
And though it is often associated with sports, the law is credited with helping women make strides across the board. When she was at Stanford, Sally Ride did not have access to a tennis scholarship that Title IX might have afforded her. So instead, she became the first woman to go to space.
The law has been invoked in cases dealing with harassment in schools, campus sexual assault and to uphold rights for transgender students in schools under the Obama Administration. Pre-Title IX, women earned 10% of all doctorates — that number has now climbed to 54%.
But opponents continue to rally against the law, and it became significantly weakened under the previous administration.
In 2017, former President Donald Trump revoked protections for students from being discriminated against based on their gender identity, and established legal pathways that deterred survivors of sexual assault on college campuses from coming forward.
And in April, a Supreme Court ruling made it likely that students who win Title IX lawsuits for sexual harassment and discrimination will not receive compensation for emotional damages because the institutions could not have foreseen that liability when they agreed to receive federal funding, according to Bloomberg Law.
Still, the next frontier for the law will likely revolve around trans athletes. Sweeping changes to Title IX are expected this year in order to combat state laws limiting transgender athletes' ability to participate in school sports, according to The Associated Press.