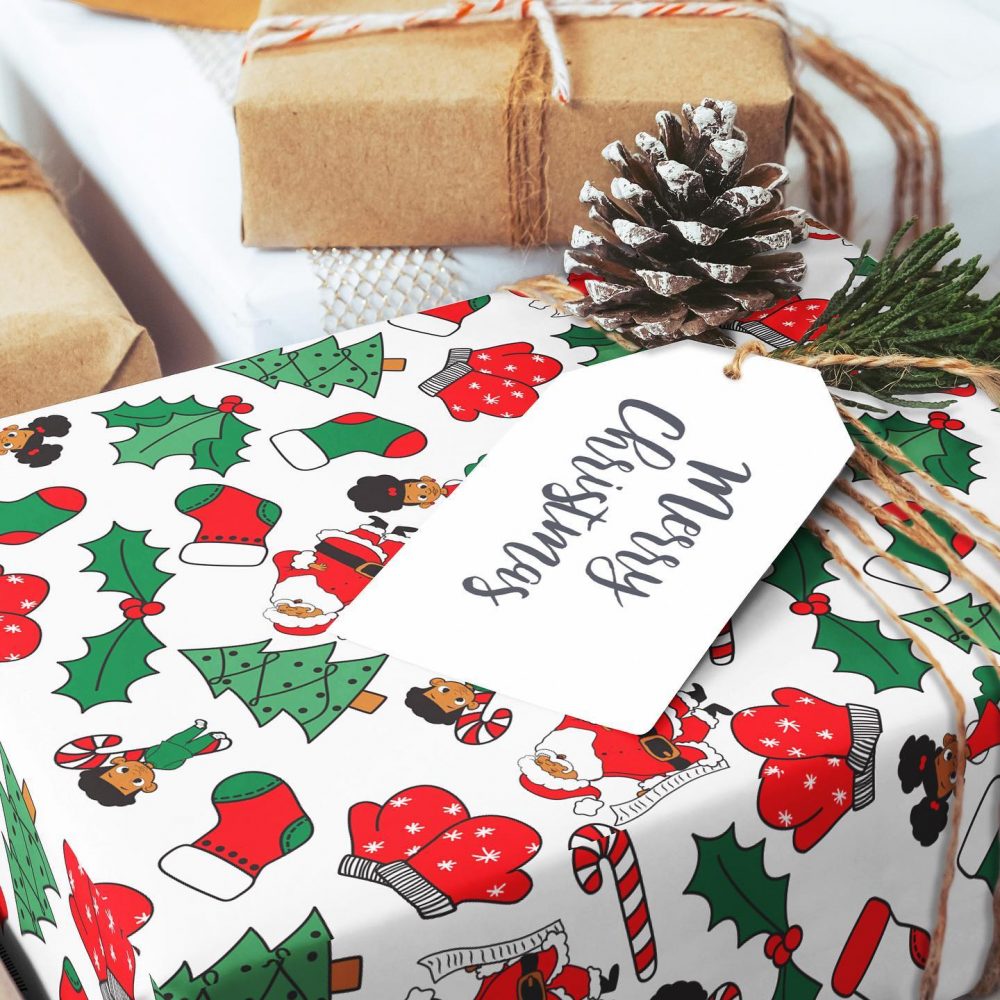 In a show of support, many customers want to "buy black" this holiday season.
The growing interest comes amid ongoing protests against racial injustice, and at a time when Black-owned businesses have been disproportionately harmed by the ongoing coronavirus crisis.
Online makers' marketplace Etsy and media mogul Oprah have made handy shopping guides for finding such small businesses. And one entrepreneur, Nikki Porcher, has created a nonprofit called Buy From a Black Woman to lift up fellow Black-women-owned business owners.
[Related: Her Nonprofit's Name and Message Are the Same — Buy From a Black Woman]
In the same spirit, we've put together our own list of nine businesses owned by Black women that you can support during this holiday shopping season — and beyond.
Teri Johnson's candle-selling venture is also an ode to her love of the New York City neighborhood's rich culture. Her candle scents are inspired by things like Billie Holiday's favorite perfume, and come with names like "Sugar Hill," which is an historic section of Harlem lived in by wealthy Black individuals in the 1920s.
Bath and body needs, hair care products, tinctures, teas — this health and wellness brand carries it all, and then some. Co-founded by MacKenzie Hill — a track-and-field hurdler who has competed around the world — the company is intentionally focused on selling to women.
Charis Jones' accessory store carries handbags, jewelry, scarves and even lip gloss — anything you or a loved one might need to complete a signature look. Her thriving online business began with an in-person appearance at a trade show in 2013.
If you wanted a one-stop shop for buying Black, this Black-owned marketplace for Black artisans is a great option. Dr. Kristian Henderson, who also teaches at George Washington University, launched the business to both promote a greener way of living and to lift up other Black-owned firms.
This brand boasts a commitment to using only "fair trade African gold and globally sourced conflict-free fine metals" for its jewelry, and to ensuring the well-being of miners who find those materials. Founder Ashley Alexis McFarlane celebrates nations throughout Africa and the Caribbean through her necklaces, earrings, coins and other carefully-crafted trinkets.
[Related: The Enduring Power of Buying Black]
Eunique Jones Gibson is the founder of Because of Them We Can, a multimedia company that spotlights Black people in history whose stories are less frequently told. It's a mission she's accomplishing, in part, through a new venture of hers — a card game, CultureTags. Using funds from a successful Kickstarter campaign, she brought the game to life earlier this year — now, it's available through retail giant Target.
These aren't the press-on nails you remember from your childhood. Founder Danica Taylor's nails feature bold, eye-grabbing colors and patterns inspired by looks seen on the biggest fashion runways in the world. (Note: Taylor's firm is also one of the women-owned businesses featured in our 2020 "Home for the Holidays" gift guide.)
For those who enjoy a glass of wine, this women-run firm has been making celebrated bottles of it since 2005. Sister duo Robin and Andréa McBride, the co-founders of the company, actually grew up apart from one another, with one in California and the other in New Zealand. Moreover, they didn't know the other existed until the late 1990s. When they finally met, they bonded over — you guessed it — a bottle of wine. It was the seed that grew a thriving business.
Once you've finished shopping, you'll need something festive for bundling those presents up. This business, owned by a trio of Black women, sells wrapping paper (as well as ornaments) that showcase Black adults, children — and Santas. The team launched in light of "the recognition that Black imagery is underrepresented in the paper goods and holiday industry."
[Related: Her Perspective — Black Women's Startup Experiences]