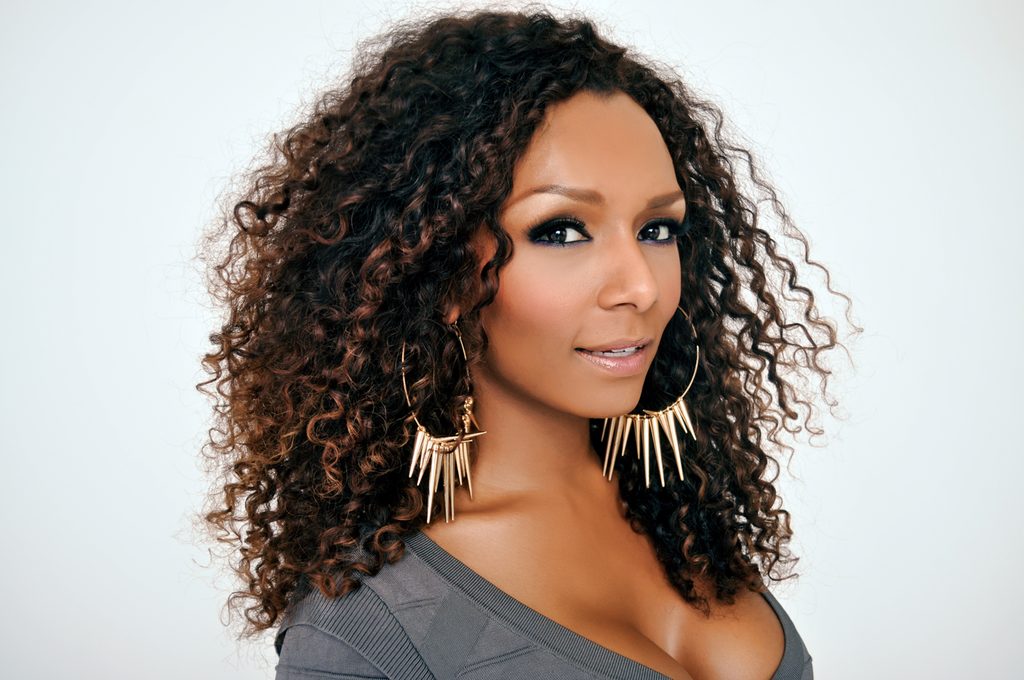 Black History Month is, first and foremost, a celebration.
It began in the United States, but is now observed in Canada, Ireland and several other countries. And in each place, the purpose is the same: to recognize the achievements and influences of prominent Black people throughout history.
In that spirit, we've put together a shortlist of Black women who have made, and continue to make, indelible marks on our society by rising above myriad systemic prejudices to climb to the tops of their respective fields.
This is by no means a complete list. But each Black woman listed below – some names you'll know, while others you may be learning for the first time – is presently making the world better, brighter and fairer.
[Related: Her Perspective — Black Women's Startup Experiences]
1. Janet Mock
Mock is a New York Times bestselling author and respected activist. She's also a producer, director and writer for the hit FX series "Pose." Since coming out as transgender in 2011, she has advocated for the rights and representation of fellow transgender individuals, while also holding top editorial positions at Marie Claire and People magazine.
2. Vice President Kamala Harris
She is, all at once, the first woman, first Black person and first Asian-American person to ever hold the office of Vice President — despite also being the 49th person to occupy the role. Prior to earning then winning the second most powerful office in America, Harris was a California state senator, and the state's attorney general before that.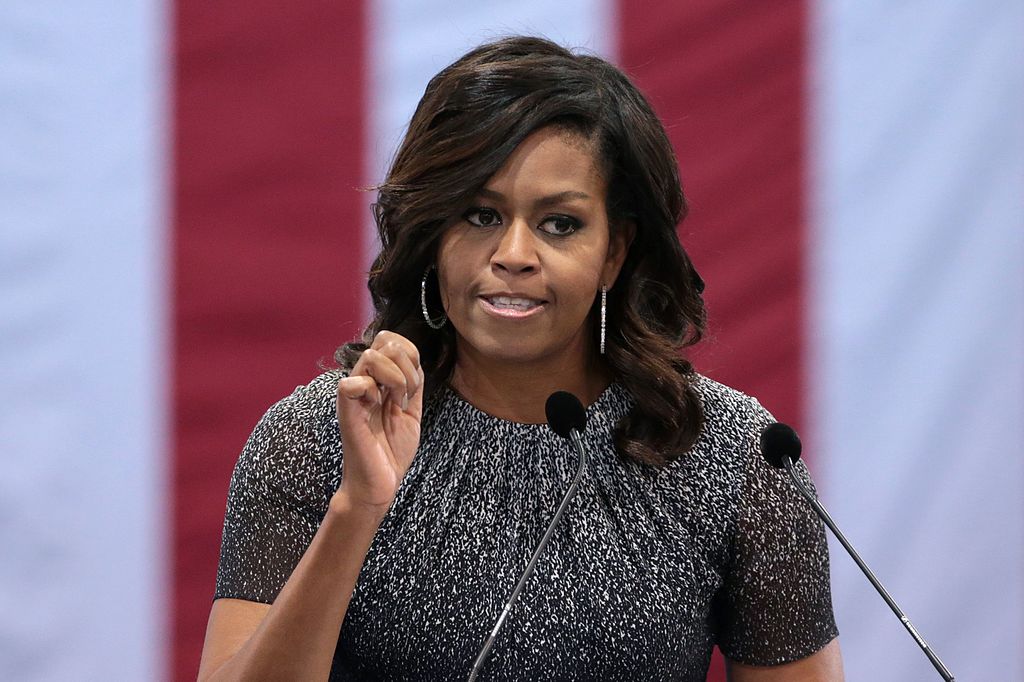 3. Michelle Obama
Obama achieved national prominence as a former First Lady to President Barack Obama. But it's more than safe to say she's established herself independently from her husband's work and achievements. She's also an attorney, an author, an advocate for better education and nutrition for children, a style icon, and a role model for girls and women around the world.
4. Amanda Gorman
Much of the world met Gorman on Inauguration Day 2021 — and quickly learned why she was both the first-ever National Youth Poet Laureate, and the youngest poet to ever read her work at an inauguration. Her performance yielded international acclaim, skyrocketing book sales and a modeling contract.
5. Stacey Abrams
Abrams, a former state senator and gubernatorial candidate from Georgia, has become a widely respected voting rights advocate. She and her nonprofit organization. Fair Fight Action, have received much of the credit for influencing Georgia's decisions on both Election Day 2020 and the senate special election that took place last month. Her work to combat voter suppression even earned her a Nobel Peace Prize nomination.
[Related: 5 Black Women Entrepreneurs Share What Inspired Them to Start and Scale]
6. Tarana Burke
She's the woman who started the "Me, Too" movement, to help women who suffered and survived experiences with sexual harassment and assault realize that they're not alone. The phrase took off in 2017 when it became a rallying cry amid revelations about misconduct by Hollywood producer Harvey Weinstein. She and other activists shared the title of Time magazine's Person of the Year that same year.
7. Serena Williams
We're not sure any one person has been described as the GOAT (greatest of all time) more than Williams — and deservedly so. Williams has won more Grand Slam titles in singles, doubles, and mixed doubles combined than any other active player in the world. She is also one of the world's highest-paid athletes. Off the court, Williams is a mother, an activist for and investor in women in sports, and a supporter of women entrepreneurs.
8. Beyoncé
This singer, songwriter and producer — whose full name is Beyoncé Knowles-Carter — is practically synonymous with the word "iconic." Her thoughtful, empowering music and artistically stunning videos have garnered her a large international fanbase that's buying her music at record rates. In fact, she's one of the best-selling artists in the world, having sold 118 million records worldwide. Knowles-Carter has often used that platform to advocate for causes like the Black Lives Matter movement.
9. Teneshia Carr
Carr is spearheading the newest multimedia vertical at respected business publication Inc.com. "All the Hats," as it's called, will focus on startup life for Black women entrepreneurs – and all of the good, and bad, that entails. She's also the founder of Blanc Magazine, an independently published offering which celebrates marginalized makers of fashion, art and music.
10. Emilie Kouatchou
After 34 years, Broadway's longest running show – Andrew Lloyd Weber's enduring hit musical, "Phantom of the Opera" – has its first-ever leading lady. Kouatchou assumed the role of ingenue Christine Daaé in January. And she hopes her achievement opens doors for others. " I'm really excited for when it's not even a question, it's not even a thing, the first Black Christine," she said.
11. Rashida Jones
Jones — not to be confused with the actress bearing the same name — just became MSNBC's new president. In doing so, she became the first Black woman ever to run a major news network. It's the latest step in a long and fruitful career for Jones, who has in the past been a director at The Weather Channel, as well as a daytime executive producer and then vice president at MSNBC.
12. Roz Brewer
She is the second Black woman to ever run a Fortune 500 company. The former Starbucks executive was recently named CEO of Walgreens Boots Alliance Inc., and will assume the role next month. Brewer is already highly regarded in the business world for her efforts to make the coffee giant's practices more racially sensitive and ecologically sustainable. In addition to that work, she was also Starbucks' first Black COO, and the first Black woman to sit on Amazon's board.
[Related: The Enduring Power of Buying Black]
13. Oprah Winfrey
A longtime media mogul — referred to by some as the "Queen of All Media" — producer, author and philanthropist, Winfrey is an especially prominent figure and a role model to many. Her wealth — which she has given away by the millions, largely to educational causes — made her one of North America's first black multi-billionaires. She's won awards ranging from the Presidential Medal of Freedom to an Academy Award — not to mention her 18 Daytime Emmy Awards, the Bob Hope Humanitarian Award, a Tony Award and a Peabody Award.
14. Shonda Rimes
The proven hitmaker has brought us such fan favorite TV series as "Grey's Anatomy," "How to Get Away With Murder" and "Scandal" through her production company, Shondaland. Now, she's in the spotlight once more as the woman behind Netflix's smash hit "Bridgerton." Rimes' memorable and widely celebrated programs earned her a spot on Time magazine's 100 People Who Help Shape the World list in 2007.
15. Simone Biles
She won us over as one of the "Final Five" — the team of U.S. gymnasts that brought home the gold at the 2016 Summer Olympics. Then again, that's what Biles does: win. So far in her career, she has won a total of 30 Olympic and World Championship medals, making her one of the most decorated gymnasts in the world, and the most decorated gymnast in the United States.
16. Misty Copeland
Copeland is a dancer for the American Ballet Theatre, one of the most respected ballet companies in America. But she's not just any dancer — she's a principal, and the first Black woman to earn such a spot in the company's decades-long history. Her talent and historic achievement earned her attention from outside the ballet world, in the form of numerous endorsement deals and public speaking engagements.
17. Lisa Price
A beauty entrepreneur, Price built her multimillion-dollar hair and skincare product line, Carol's Daughter, out of nothing but a dream in a kitchen. And she got there in part by refusing to strive for impossible perfection, and instead embracing the good times and bad. "We think we have to be perfect. We think we have to get it all done — but we don't," she told us.
18. Michele Roberts
Roberts is presently the executive director of the National Basketball Players Association, a role she took on in 2014. She's the first woman to ever hold that position, as well as the first woman to run any major professional sports union in the United States. Prior to that, she was a highly regarded trial lawyer.
19. Michaela Coel
Last year, Coel became the first Black woman to ever win an Emmy for Outstanding Writing for a Limited Series. She received the distinction for her work on the critically acclaimed HBO series, "I May Destroy You," which she both starred in and created. In addition, Coel is the brains behind the popular, also-award-winning British sitcom "Chewing Gum."
20 and 21. Chelsea Miller and Nialah Edari
This dynamic duo leads Freedom March NYC, one of the biggest civil rights organizations in New York that's led by young people. Following the murder of George Floyd by police officers in Minneapolis last summer, the two planned a march in Manhattan that became the beginning of a movement all its own. Since that first event, Miller and Edair have pulled off dozens more, while also fundraising for similar causes.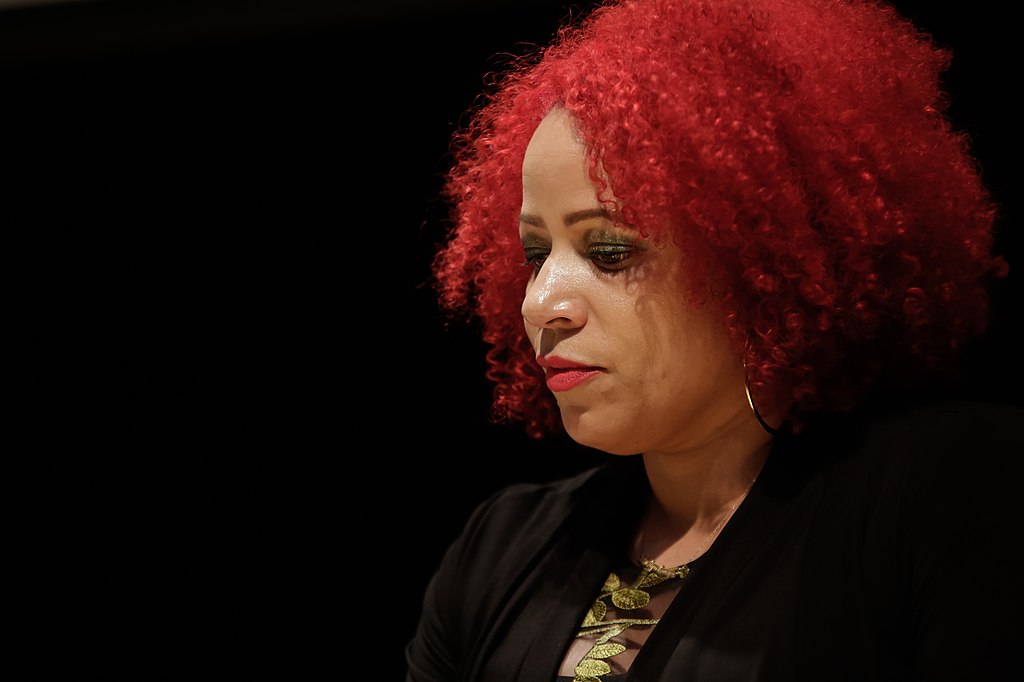 22. Nikole Hannah Jones
She's the Pulitzer-prize winning investigative journalist who sparked a years-long societal conversation about slavery and racism through her magnum opus to date: The New York Times' celebrated 1619 Project, now also a published book. Before working at the Times, she wrote for ProPublica and The Oregonian, often covering governmental matters and systemic injustices. In addition, Hannah Jones is the Knight Chair in Race and Investigative Journalism at Howard University.
23. Rue Mapp
Outdoor Afro is a national nonprofit organization that connects Black hikers, campers and nature lovers with one another, while also endeavoring to connect more Black people with the natural world. Mapp is both its founder and CEO. By creating these relationships, she hopes to also make the climate change fight more diverse. Since starting this effort as a blog in 2009, it has grown into an effort that caught the attention of publications like NPR, as well as President Barack Obama's administration.
(Note: This article originally ran in 2021.)
[Related: 12 Black Women-Run Businesses That Have Inspired Us]