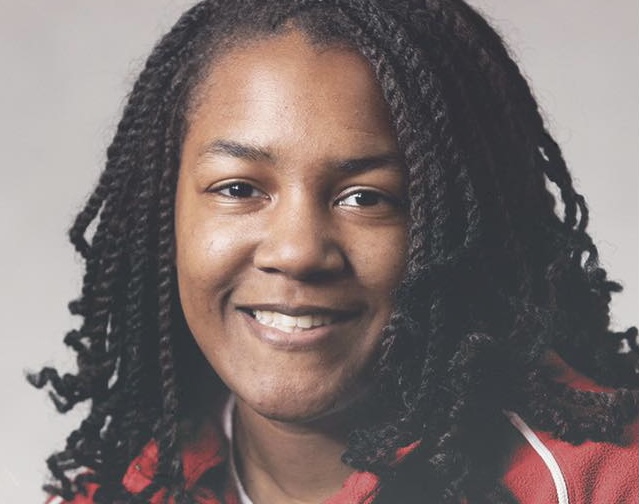 Bianca Smith has become the first Black woman in Major League Baseball history to coach for the Boston Red Sox, the team announced Monday.
Smith, just 29, told CBS This Morning that she has never seen someone like herself in baseball — but her love for the game continued with the belief that such barriers would eventually be broken.
[Related: Serena Williams: 'Champions for Black Female Founders Are Here to Stay']
"There's also the idea that just because you don't see it doesn't mean you can't do it, because somebody has to be the first," she told the news program. "This is just an opportunity to hopefully inspire other women, other women of color who are interested in this game, who might even have the idea that they want to coach."
Now a minor league coach, Smith will be working with position players out of the Red Sox player development facility in Fort Myers, Florida.
[Related: NFL Coach Katie Sowers Shatters Several Glass Ceilings at Super Bowl]
"This is not really something I thought about when I was younger," she told MLB Network. "I'm excited to get that chance to show what I can do."
Smith spent much of her career working with college teams, most recently as an assistant coach at Carroll University in Wisconsin and previously at the University of Dallas.
She also served as director of baseball operations at Case Western Reserve University, where she simultaneously earned a dual degree in sports law and sports management.
Smith's ground-breaking achievement follows shortly after the hiring of Miami Marlins Kim Ng as general manager, and almost a year after the first female MLB coach, Alyssa Nakken, was announced.
Women have proven themselves worthy of leadership positions in men's professional sports, and they're not afraid to keep the momentum going.
[Related: 11 Inspiring Leadership Quotes From Female Athletes]
"If people think it's just because I'm a woman, well, then I'll just go out and prove them wrong," Smith said.