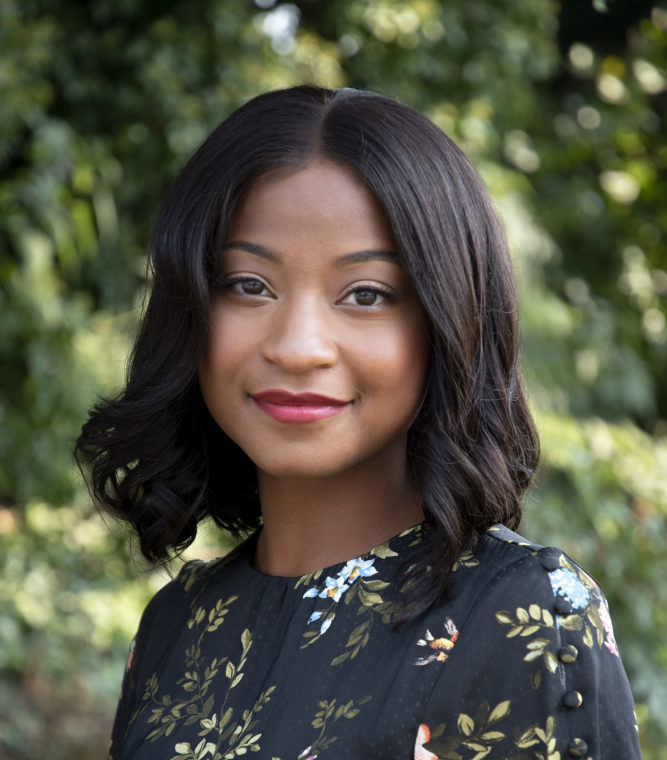 During her time working for big brands in the fashion industry, Brittany Coleman found that products for women were designed differently than apparel for men – the conventional approach was just "shrink it and pink it." From research and development, to the very designs themselves, Coleman found women were excluded from multiple aspects of the process. So in 2019, the Austin, Texas-based entrepreneur decided to launch Tough Cutie, her own line of hiking socks designed for women, by women.
Here's our lightly edited Q&A, from The Story Exchange 1,000+ Stories Project.
Tell us more about why you started your business.
Ultimately, I knew that I had the knowledge, tenacity and grit to bring something better to market uniquely for women, so I did. As women, we all have these many sides to us that make us complex and beautiful, tenacious and playful, bold and refined, tough, and well, cute – all in one. We make socks inspired by all the beautiful complexities of women and we've dreamed up a line of socks for all the shoes working women fill in our daily lives—as athletes, entrepreneurs, caregivers, and everything in between.
How is your business different from others in your industry?
We have a USA-based factory that is WRAP-certified [meaning the factory exceeds international compliance standards] and that is women-owned and 70% women-run.
Tell us about your biggest success so far.
One of the hardest things about starting a new brand is getting the proper distribution. It's Marketing 101 – product, price, promotion and place. It took us three years, two of which occurred during the height of Covid, for us to bring our product to market and determine the pricing and promotional strategy. The only thing that was missing was the place (or distribution). After a lot of hard work, networking and relationship-building, and telling our story again and again, we were able to land retail partnerships with some of the biggest (and nicest) retailers in the country including Public Lands and Dick's Sporting Goods. I could not be more grateful for their partnerships and support.
What is your top challenge and how have you addressed it?
Being afraid to be the face of my brand. I am an introvert and typically like to execute behind the scenes. With my brand, I have had to be more front-facing and go outside of my comfort zone. I do this by taking baby steps and remembering why I'm doing it all.
What is your biggest tip for other startup entrepreneurs?
Learn out loud and do not execute in a vacuum. Even if you are a one-woman show, don't feel like you have to keep what you are doing a secret. People want to follow the journey, not just see the finished product so invite people along with you and never let your pride keep you from asking for help.
How do you find inspiration on your darkest days?
I just try to remember that the last time I had a dark day, it wasn't the end of the world and this won't be either. Things always get better and have a way of working out.
What is your go to song to get motivated on tough days?
"You Can't Stop Me" by Andy Mineo.
Who is your most important role model?
Nancy Twine, founder and CEO of Briogeo Hair Care (and the youngest Black entrepreneur to launch a product line at Sephora), because she proved that you can have a successful product business while supporting diversity and inclusion. ◼
Instagram: @Toughcutiebrand
Facebook: @ToughCutieBrand
TikTok: @ToughCutieBrand
Check out our Advice + Tips for entrepreneurs starting-up
Watch our latest videos
Subscribe to our podcast