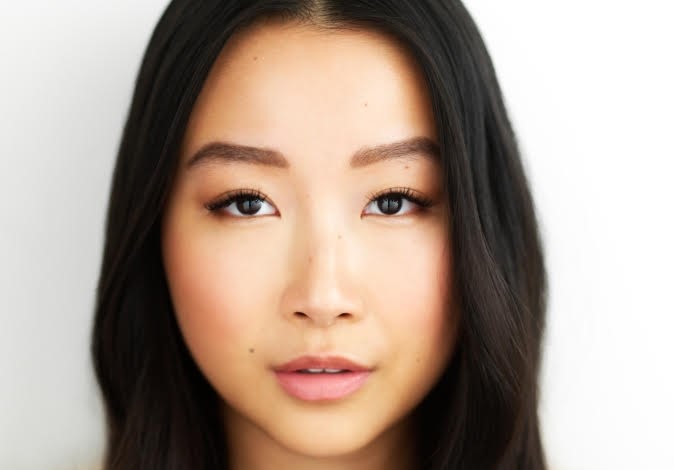 In summer 2020, as Covid-19 tore through communities and the U.S. president railed against the "China virus," Carolyn Kang found herself on the receiving end of a disturbing wave of anti-Asian sentiment.
The native New Yorker was riding in a nearly empty subway car when a man lunged at her.
He was "gesturing violently and aggressively and started screaming into my face," she recalled, and told her that "Chinese people were ruining this f—— country and that I was to blame for Covid."
Hers is not an isolated incident — anti-Asian hate crimes in New York City spiked from three in 2019 to 28 in 2020, according to NBC News. And the landscape remains grim nearly 2 years later, after a spate of attacks against Asian-American women this year: Michelle Go, a bright young woman in finance who volunteered on the side, died after being pushed onto subway tracks. Christina Yuna Lee, a creative producer described by her coworkers as "irreplaceable," was brutally murdered in her own apartment in Chinatown.
These deaths have spurred Kang to action. The Brooklyn-based actress, writer and producer has started to receive requests again for safety alarms she distributes as part of an initiative she created to help protect the AAPI community in New York.
"I know it's not much," she said. "But it's something. I know that I feel a little bit safer if I'm walking down the street."
Sounding the Alarm
Kang, who was inspired to start her initiative after the 2021 Atlanta spa shootings left six women dead, said her initial goal was to raise $2,000. She ended up raising almost $10,000 for the alarms, which emit a sharp, piercing sound that alerts others and ideally scares off the attacker.
She set up an email account that people could send their requests to. "I really didn't expect [when] launching it that so many people would reach out," the 26-year-old said of the 1,600 alarms she eventually mailed out.
Hundreds of requests started to pour in — many from students, those concerned about elderly relatives, and nurses. "That one really got me," Kang said. "Healthcare workers who were fighting Covid on the frontlines, with fear of being harassed or attacked on the subway."
She collaborated with community organizations and doctors' offices to help spread the word and target the elderly who are generally not on social media.
"To me, that was just such a way to give back to my community and to provide a tangible way to feel a little bit safer," she said.
Taking a New Approach
Though Kang remains committed to her initiative, she is also looking for other ways to help her community.
A micro approach to combating anti-Asian hate is a good start, Kang said, referencing NYC Mayor Eric Adams' plan to install barriers on select subway platforms as a response to the hate crimes.
After Go's death, Kang started avoiding the subway. "My heart was pounding just standing on the platform," she said. "I was very hyper aware of everything around me."
Kang joins a wave of young Asian Americans who have largely taken a non-police-centered approach to combating attacks against the AAPI community. Among them are Teresa Ting, who founded Main Street Patrol to recruit volunteer street patrollers in Flushing, Queens, and Maddy Park, founder of Cafe Maddy Cab. Park's organization pays for cab rides for AAPI women and elderly that feel unsafe taking the subway.
"A lot of this hate we're seeing, of course, stems from white supremacy," Kang said. "We're not solving the root issue, but at least we're taking a step in the right direction."
Always on Guard
According to a report from the Stop AAPI Hate coalition, as of November 2021, nearly 1 in 5 Asian Americans experienced a hate incident in the past year — with more than half those incidents reported by women.
Kang described the misogyny and racism she regularly faced as a child growing up in New York, where she said she was often seen as a "sexy China doll."
"This has always been something that I've experienced," she said, citing a history of fetishization that contributes to violence against Asian women in the United States.
Then, in December, Kang was walking down the street in Brooklyn when she felt someone punch her side. "I was very stunned," she said. "My first thought was just anger, frustration, because this was happening again."
Taking Control of the Narrative
On February 16, Kang spoke out publicly about her assault on Instagram. She hoped that sharing her own experience would inspire others to speak up.
"I really wanted there to be awareness that this was happening again, that these are not just isolated incidents," she said. "I'm getting frustrated that a lot of these incidents are being written off."
These days, she is trying to get back to what she loves most: creating. She recently wrapped up production of a film called And Along Came Lily, which tackles the orgasm gap. She also attended a free self-defense class and welcomed a new member into the family earlier this month: Pepper Kang, her red toy poodle.
"There are so many overlapping traumas," she said. "We have to take care of ourselves right now."