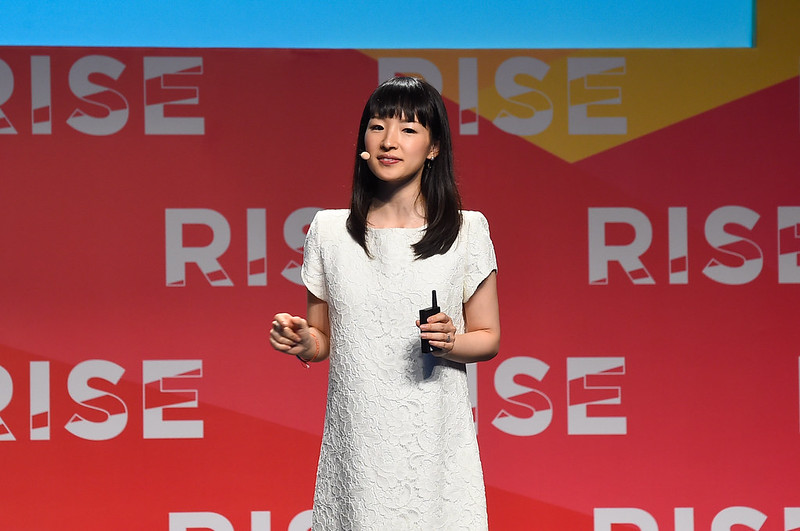 Becoming a mom makes it harder for everyone to stay on top of chores – even Marie Kondo.
The author and organizational expert – perhaps best known for her Netflix shows, "Tidying Up" and "Sparking Joy," which saw her bringing her KonMari method of tidying to homes around the U.S. – recently admitted that "I have kind of given up on that – in a good way for me."
Added Kondo, who is now a mother of 3, "Now I realize what is important to me is enjoying spending time with my children at home."
The best-selling author of "The Life-Changing Magic of Tidying Up: The Japanese Art of Decluttering and Organizing" had, for years, encouraged fans near and far to try to rid themselves of items that failed to "spark joy" with their owners. These days, however, keeping on top of messes and clutter has taken a backseat to spending time with her kids.
Of course, living in the digital age means that even this benign shift in perspective led to some backlash, with some followers taking to social media to complain about Kondo's confession. (Pardon me while I organize my eyes upward.)
It's nothing Kondo hasn't heard before. The clean queen drew criticisms in the past – for example, when she told a couple on "Tidying Up" that they should "ideally keep fewer than 30 books." The response was such that she had to clarify her position during an interview, explaining that her broader point is for folks to reassess their relationships with objects.
Thankfully, many others have used their respective platforms to voice support of Kondo's new outlook on life this time around. But either way, while Kondo isn't ridding her home of excess material possessions with the same zeal these days, she appears to be finding happiness all the same.
And that's consistently been her primary objective, for herself and others, she noted to the Post. "The ultimate goal is to … lead a joyful life."