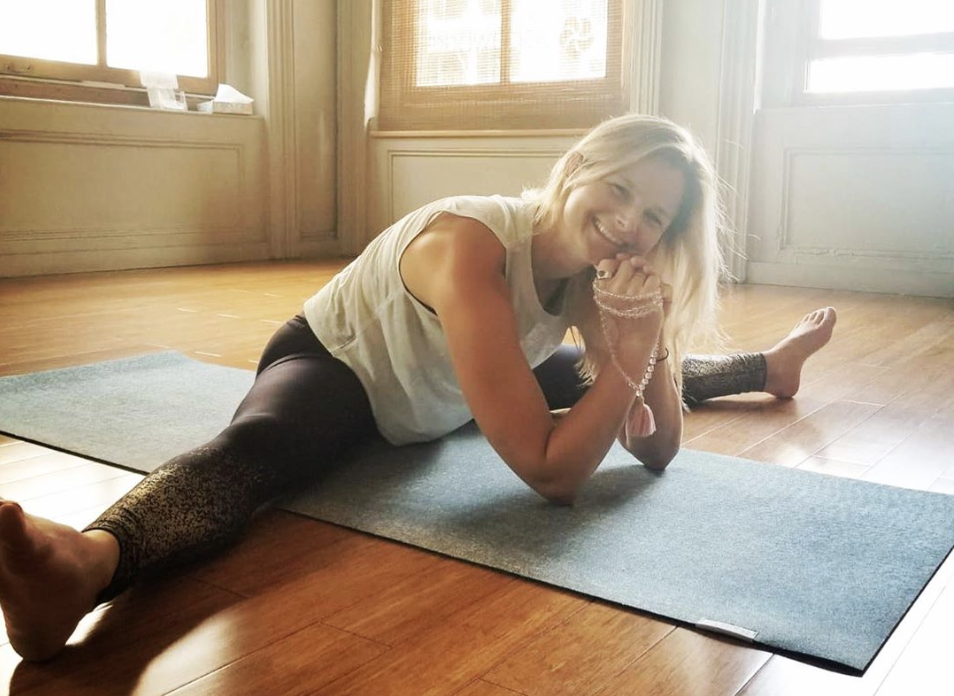 Yoga instructors — the purveyors of inner calm and tranquil minds — are scrambling to adjust to a new normal.
In Massachusetts, Anne Koza Patrick is used to teaching in-person classes of 20 or more students at various locations around Boston through her business, AnnieOm. That all changed overnight when Massachusetts declared a state of emergency March 10 in response to the coronavirus outbreak.
"I never taught a virtual class until last week," says Patrick. "In 24 hours my income disappeared and I knew I had to figure out how to continue to teach and share yoga in such uncertain times."
She is now offering virtual classes via Zoom on a donation, pay-what-you-can model, and partnering with yoga studios to offer free classes via Instagram Live and YouTube. She and others in the yoga community have ramped up efforts to connect as people remain isolated in their homes. "It's most important that people have the resource of yoga right now," Patrick says. "We all need to remember we can go inward and connect to our breath and body."
[Related: Amid Coronavirus Crisis, Oprah Debuts the New Show We Need]
There are more than 36 million yoga practitioners in the U.S., and the industry — long-dominated by women — has grown at a fast clip, with enthusiasts in recent years spending $16 billion on classes, clothing, equipment and accessories. The stats come from a 2016 "Yoga in America" study conducted by Yoga Journal and Yoga Alliance.
The practice of yoga, while spiritually nourishing, is also a lucrative field, with some 22 percent of yoga studio owners reporting over $100,000 in income for their studios, according to the 2016 survey.
But with the corona outbreak, yogis have needed to move quickly to sustain their livelihoods. "It's a new world," says Kelly Paige, owner of Yoga Lily Studio LLC that has locations in two Connecticut towns, Bridgeport and Shelton. She is now creating YouTube content, offering mini-sessions for free. "As we continue forward, we will begin to offer paid content via Instagram," Paige says. "Right now, it feels necessary to get this right, not get full paid sessions out right away."
Some studios that combine yoga with other styles of workouts made sure to get physical equipment to members as state-wide closures and cancellations began.
In Cromwell, Connecticut, Julie Cranick of Energy Zone Fitness loaned out all of her exercise equipment — including medicine balls — on the honor system and is now teaching clients via regularly scheduled Facebook Live classes. Existing members can take the classes for free while others pay a $9.99 monthly fee. "Our fitness community is raving about this option and they are thrilled they are able to keep their routines going," says Cranick, who also plans to roll out a mobile app.
Despite the creative alternatives, many studio owners report deep anxiety.
Sara Dimmick, co-owner of Physical Equilibrium in New York City, is trying to train private clients via FaceTime and Skype. The studio is also uploading workouts and tutorials to its own online video platform, with a 7-day free trial. "We are hopeful that business will come back when we reopen, although not sure how long that will be," Dimmick says. "We cannot sustain our bills for more than two months if we do not reopen our physical space."
[Related: See all of The Story Exchange's coronavirus coverage]