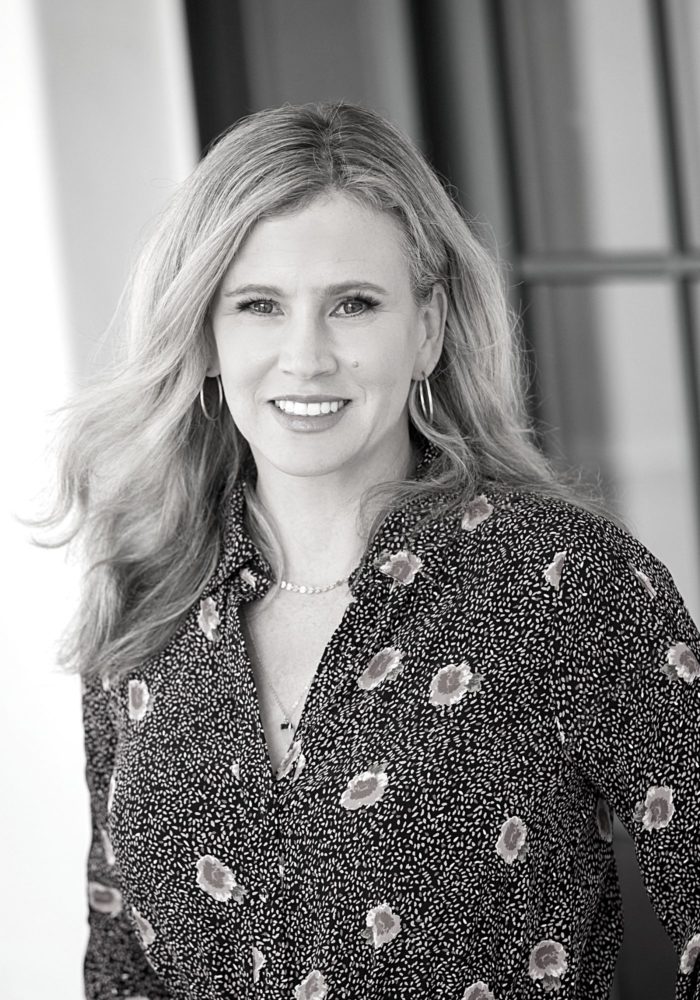 Cristina Kown worked in the corporate world for years, but was always drawn to the idea of entrepreneurial life. When pandemic lockdowns began, Kown and her husband assessed their lives and decided it was time to do something they were both truly passionate about. The result of that brainstorming session was All Phenoms, a line of sparkling waters that are flavored with organic fruits and filled with vitamins, minerals and pre- and probiotics. Today, the Redondo Beach, California entrepreneur is getting her beverages on store shelves and developing the company's future goals.
Here's our lightly edited Q&A, from The Story Exchange 1,000+ Stories Project.
Tell us more about why you started your business.
My husband and I are big beverage people and have always been into wellness, so naturally we were always trying the latest in both spaces. We saw that there were a lot of drinks that addressed part of the solutions we were looking for – be it promoting gut health or accessing vitamins or adaptogens – but never everything together, with the quality and taste that we wanted. We started All Phenoms because we thought we could make a truly great drink that we weren't finding in the market. I always paid attention to labels, but started really taking a closer look and realized that there could be a lot of improvement in what went into these drinks, from both quality and ingredient perspectives.
How is your business different from others in your industry?
Our beverages are a one-stop source for vitamins, minerals, adaptogens, nootropics, and pre- and probiotics, with delicious organic fruits and botanicals. While there are lots of great beverages on the market, we were able to bring many more benefits together in one can. All Phenoms beverages are truly functional – and they taste great, too.
Tell us about your biggest success so far.
I'm really proud of the product we've been able to create. It's delicious, clean and actually nutritious. We wanted to make a product that meant something and would be a positive addition to people's lives, and not just another thing to buy. Also, we got into Erewhon Markets in Los Angeles earlier this year. We hadn't expected that so soon, and it's been an amazing opportunity to connect with our consumers.
What is your top challenge and how have you addressed it?
Our top challenge at this stage is having the time and resources we need to manage across all aspects of the daily business. We've tried to be really focused on what our biggest priorities for growth are, both short- and-long term. That means minimizing the things that seem important but don't truly make an impact, and digging into the things that are harder but create a real payoff. We've also found a great network of freelancers who have made a world of difference. You can't be everywhere or expect to be an expert in everything, so finding people who are is critical.
Have you experienced any significant personal situations that have affected your business decisions?
Having a child helped put my priorities in perspective as far as what I wanted for our future. I always felt like I would regret it if I didn't give starting a company a real shot. I started a marketing consulting company with a friend and colleague called Folk & Co that I still run. Then, I launched All Phenoms with my husband, with the goal of creating work that was meaningful, interesting and gave us the flexibility to enjoy our lives. Don't get me wrong, I've never worked harder in my life. But the motivation is 100% different, because it's now about building something for more than just myself or my career.
What is your biggest tip for other startup entrepreneurs?
Don't be afraid to ask for help or advice. It's the most cliche thing to say, but there is so much value to previous experience as you try to figure things out. At the same time, don't be deterred if the advice isn't what you want to hear. Evaluate, see what you can take from it and if you can find a way to address the situation differently.
Next, put the hard work into planning, and be open to learning and evolving. You have to know your business and all the potential scenarios, inside and out. Be prepared to answer all the questions that will come up about your business. And know that you won't have all those answers, so you'll need to learn, research and find people and resources that can help you get to them.
Lastly, remember that there are no shortcuts. You get lucky sometimes, but it is a day-to-day, sometimes hour-by-hour effort. But ultimately, you make your own luck by putting the work in everyday.
How do you find inspiration on your darkest days?
I remember why I started down this path. I hadn't been satisfied with what I was doing previously and wanted to push myself for more. I was the person who was always coming up with business ideas, but never acting on them – and that was always nagging on me. I'm also someone who thrives on progression and growth, so I try to look back and see what we've accomplished and what I've learned. I realize that most people don't even get to try to pursue their dreams like this, so it's a motivator to me to give it my all.
I'm also inspired by our customers who tell us that they love our product or appreciate what we're trying to do to make better beverages. When you hear that your product means something to someone, it's the most rewarding feeling. My co-founder and husband helps a great deal, too. We take turns being the cheerleader when we need to.
What is your go to song to get motivated on tough days?
I made up a song with my daughter called "Good News Coming Today." I would say it's one part pep-rally chant, one part manifestation and one part hype song. There's a lot of clapping and loud singing. But it seems to work!
Who is your most important role model?
My father has been my most important role model. He started own businesses, which he ran his whole life. He really instilled an entrepreneurial mindset in me since I was young. ◼
Instagram: @all_phenoms
Twitter: @DrinkAllPhenoms
Facebook: @allphenoms
Check out our Advice + Tips for entrepreneurs starting-up
Watch our latest videos
Subscribe to our podcast