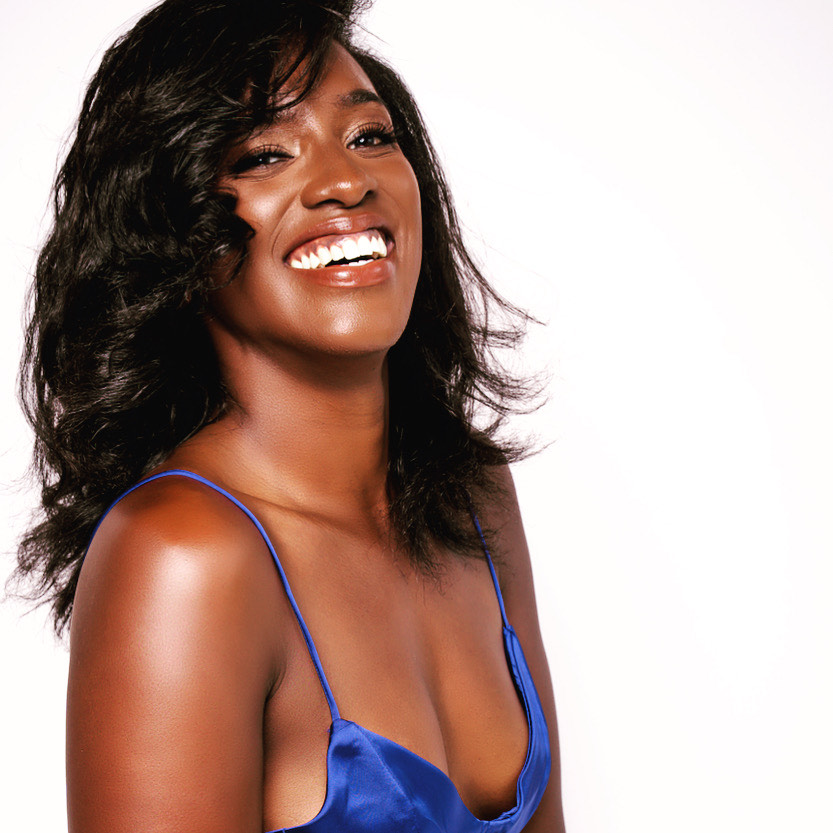 Editor's Note: Alma Ocean has been named to The Story Exchange's 2023 list of 10 Brilliant Business Ideas.
In the summer of 2020, Danielle Hodge's work as a freelance event producer had come to a Covid standstill. She was staying with her mother, and decided to take a dip in her pool to unwind. While later browsing online for inflatables, Hodge quickly clocked how whitewashed the stock photos on swim accessory sites were. That's when Hodge, who herself almost drowned in the pool as a child, had her epiphany: Generations of black families had faced discrimination at pools and beaches, leading to racial disparities in drowning deaths, but she could do something about it. She launched Alma Ocean that same year. It's a two-pronged operation. On one side, she's designing and selling culturally inspired pool inflatables and aquatic accessories. Sales support her nonprofit, Alma Swim Foundation, and the water safety education, free swim lessons and more it offers to children and adults.
Here's our lightly edited Q&A, with Hodge.
Tell us more about why you started your business.
My goal was to create more than a cool-looking brand. I'm also creating an impact within my community – a community that needs help learning this life skill. Swimming is so fun once you know how to do it, and I want to show my community that it's not always scary. Yes, it's important to have all the education to keep you safe. But it's also really fun and comforting to know that you can be around a body of water and, should you fall in, you would survive.
How is your business different from others in your industry?
It hasn't been done before! From the patterns, to the resources, to the focus community and impact behind the brand – it's a whole new movement in the aquatic space. And people are embracing that I am the one doing it.
Tell us about your biggest success so far.
Starting my nonprofit, which is the backbone of my business and gives it full and complete purpose. Through my nonprofit, I am providing resources and tools that are saving lives – and for me, that means more than the product I sell.
What is your top challenge and how have you addressed it?
Financials. I've started a business as a solo entrepreneur and built it off my strengths in creativity and marketing. I've addressed my challenges by seeking out sound advice. I have a local mentor at Chase bank who has been making sure I keep my finances straight, while setting me up to be able to receive more funding as a Black-woman-owned business.
Have you experienced any significant personal situations that have affected your business decisions?
Nearly drowning plays a big role in why I started up. I am now a very strong swimmer, and even saved two of my friends in the ocean. I want people to feel confident and safe near the water. I want Black women to know it's OK to get your hair wet in order to know a life-saving skill. My own personal journey is now a reflection of what I want to instill in my community – in those who may doubt themselves when it comes to learning how to swim.
What is your biggest tip for other startup entrepreneurs?
Start, even when you don't have all the answers. Learn them as you go. If you are passionate, you will understand that whatever journey you wish to take comes with a learning process. Most times it will be hard, but embrace it.
How do you find inspiration on your darkest days?
Seeing the bigger picture. I think macro, not micro. When I think about how many people will be inspired to learn how to swim with a fun brand backing them, that keeps me excited. I am naturally optimistic and love to inspire people. Being able to pour that into others keeps me going.
What is your go-to song to get motivated on tough days?
I love anything Jay-Z or J. Cole. The storytelling in their lyrics is always something that keeps me motivated. I'm also really into a lofi playlist.
Who is your most important role model?
My mother. She has always been my biggest supporter, and never knocked me down – even when I had the wildest ideas. She has allowed me to turn her home into my storage, office and work space. She believes in what I'm doing and always supports me every step of the way. ◼
Instagram: @_AlmaOcean
Facebook: Alma Ocean
Twitter: @_AlmaOcean
Youtube: @AlmaOcean
Check out our Advice + Tips for entrepreneurs starting-up
Watch our latest videos
Subscribe to our podcast