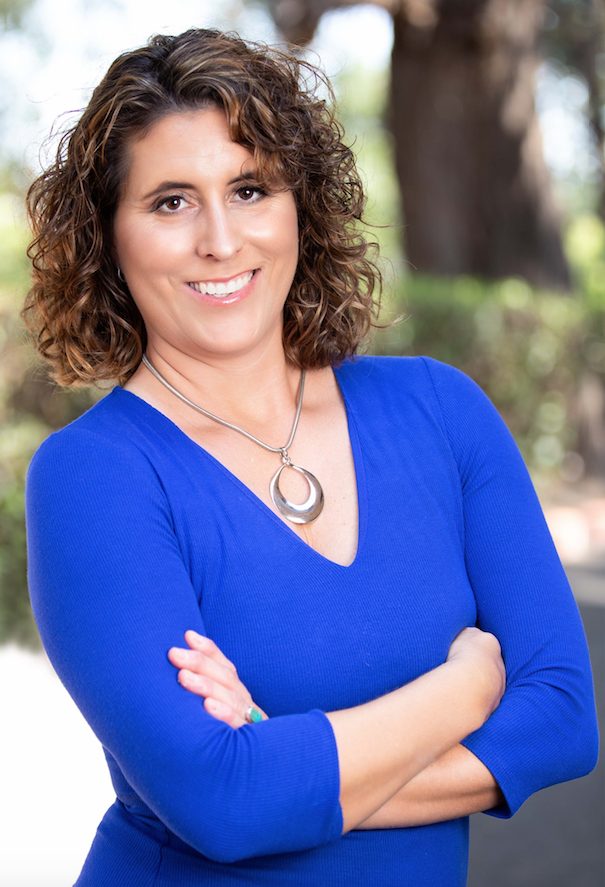 Dara Connolly is a Pleasanton, California based entrepreneur who is dedicated to helping women confront sexism in the workplace. When she was laid off from her last job, she decided to do something about the gender discrimination she had experienced during her career. What started as lectures out of her garage has in the decade since grown into a confidence building movement. Today Connolly has taught over 10,000 women, given TEDx talks and continues to help women live without fear.
Connolly's story, as told to The Story Exchange 1,000+ Stories Project:
In 2004, I experienced my last lay-off and it was a turning point for me. I was tired of the sexism and gender inequality that I had experienced as a young working woman in the world and decided to do something about it. I went home and within a week, I started teaching classes out of my garage to motivate and empower the women in my neighborhood. I wanted to reach them so they could learn to speak up to bullies and show confidence and assertiveness — little did I know I was starting a movement.
A few weeks later I was offered a position to work with the police to bring my program into schools for young women then later, I was endorsed by therapists and doctors. Today, I have trained over 10,000 women to speak up to be heard and kick fear to the curb and my company has won many awards.
[Related: 17 Inspirational Women Whose Startup Stories Will Kickstart Your Dreams]
My definition of success is feeling complete that you are doing your life's work that you came here to do. Being a TEDx speaker and getting invited to four TEDx stages are amongst my biggest successes, as is receiving endorsements from the police, mayoral offices, and other dignitaries. Most importantly, helping over 10,000 women live with confidence is my biggest success.
I am a busy mompreneur who is running my company while raising two young kids. My kids grew up seeing their mom have a solid work ethic yet, still have fun. I take my work seriously, but on weekends I am all about family time— together we like to hike, go to the beach, travel or spend lazy afternoons together playing with our dog.
Every woman I know has experienced workplace sexism or discrimination in some way and I certainly have had my fair share. I've been bullied by bosses, inappropriately kissed by colleagues, and unfairly passed over for promotions because of gender. The last discriminatory lay-off I experienced was the impetus for me starting my women's empowerment company.
[Related: The Who, What, Where for Your 2021 Estimated Taxes]
I have three important role models. In terms of historical figures, Eleanor Roosevelt, she was a strong women who taught me the value of women speaking up for their equality. Professionally, Oprah, she was the first strong female public figure I grew up watching and she taught me to always be yourself. Personally, my mom, she was the strongest woman in my life who always believed in me and encouraged me to be the strong woman I am today.
Check out our Advice + Tips for entrepreneurs starting-up
Watch our latest videos
Subscribe to our podcast