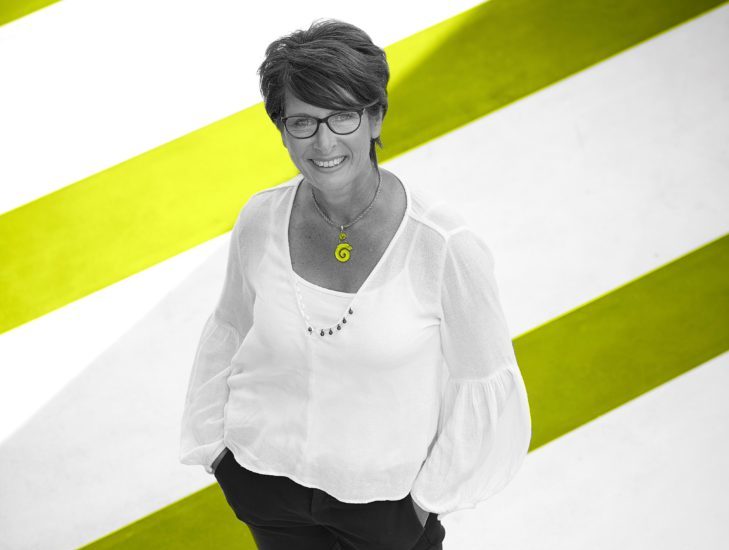 Debbie Jacobs had a long career in corporate marketing and PR before she decided to branch out on her own. What makes her marketing firm different from her previous roles however, is how she has woven in her love of creative writing into what she does. Her company, Zest Marketing, helps businesses tell their stories. Jacobs writes content for websites, blogs, articles and social media, so that entrepreneurs can focus on their product or service and she can help that message shine through with her writing. The Newbury, United Kingdom entrepreneur counts a sheperd's hut on her property as her office and takes pride in knowing that she gets to do what she loves everyday – while also being paid what she knows her work is worth.
Jacobs' story, as told to The Story Exchange 1,000+ Stories Project:
What was your reason for starting your business?
I have spent 25 years in marketing and PR and have always had a love of writing. I took a career break and gained an MA in Writing for Children which led onto a lectureship at University in Creative Writing and English. Having returned to the marketing industry, I decided to set up on my own. This gave me the opportunity to use my creativity and writing skills to the maximum alongside my marketing experience to help a whole range of businesses tell their story through engaging content. So many businesses out there know they need to create great content (website, social media, blogs) but just don't have the time or right person in place to do this. Zest Marketing continues to grow taking on clients from all industry sectors, some start ups, some well established. I have now established myself as a professional content creator helping businesses with their website content, social media, blogs and articles. I also write regularly for an online publication and am rewriting a number of novels for teens. A shepherd's hut is the company's office and that is definitely where the creative juices flow!
How do you define success?
Success is doing something you love, doing it well, and earning the money you deserve. One measurement of success is the positive feedback from clients who know you go the extra mile for them because you love what they do too. Knowing that you are paid what you are worth by businesses that appreciate what you do means everything.
Tell us about your biggest success to date
Writing and running a successful business. My biggest success has been to do what I love most, writing, not just for pleasure but for my business. Getting out of the 9-5 rat race and leaving an environment where my creativity was stifled was a huge step but taking on 5 new clients in the first two months and subsequently gaining more clients through recommendation has proved that I am good at what I do and I am making a difference. I am now earning more than I did as an employee, have a far better work life balance and have reignited my creative brain – what more could a writer/marketer want?
What is your top challenge and how have you addressed it?
When I first started my business I was also working full time. I would work until the early hours most evenings and weekends were not purely restful! Once I launched myself full time into the business I continued to work long hours to build up my client base, my reputation and my confidence in what I set out to do. I have now realized that there will always be another idea fizzing around the corner, always another blog I want to write for, a client, or a social media campaign I want to launch. But, I have learnt that to get the most out of running your own business you have to be even more disciplined than before. You need to make time for yourself, keep an eye on your chargeable hours, give your creative brain a rest and leave the office at a reasonable hour each day. Now I have finally found the balance!
What is your biggest tip for other startup entrepreneurs?
The biggest challenge is not 'doing' but 'deciding to do'. Believe in yourself and your skills, create the work environment that best suits you and success will come. I have had to go outside my comfort zone at times such as networking which is hard as a bit of an introvert! The more you have to explain your business to people, the more it helps you focus.
How do you find inspiration on your darkest days?
I shut myself away in the shepherd's hut, light a scented candle, gaze out at the fields and daydream.
Who is your most important role model?
My role model is my eldest son who sadly died from leukemia at 12. When I am feeling fed up or crotchety I give myself a good talking to. He never complained and always kept smiling. I had to give up my PhD and my creative writing career when he fell ill and never returned to it. Finally, after all these years, I found a way of doing what I love most and making a living out of it. He is the reason I started writing again because he was the reason I gave up my creative writing. I found it hard to reach my creative side for many years until a few years ago. So now, he is my muse! ◼
Check out our Advice + Tips for entrepreneurs starting-up
Watch our latest videos
Subscribe to our podcast