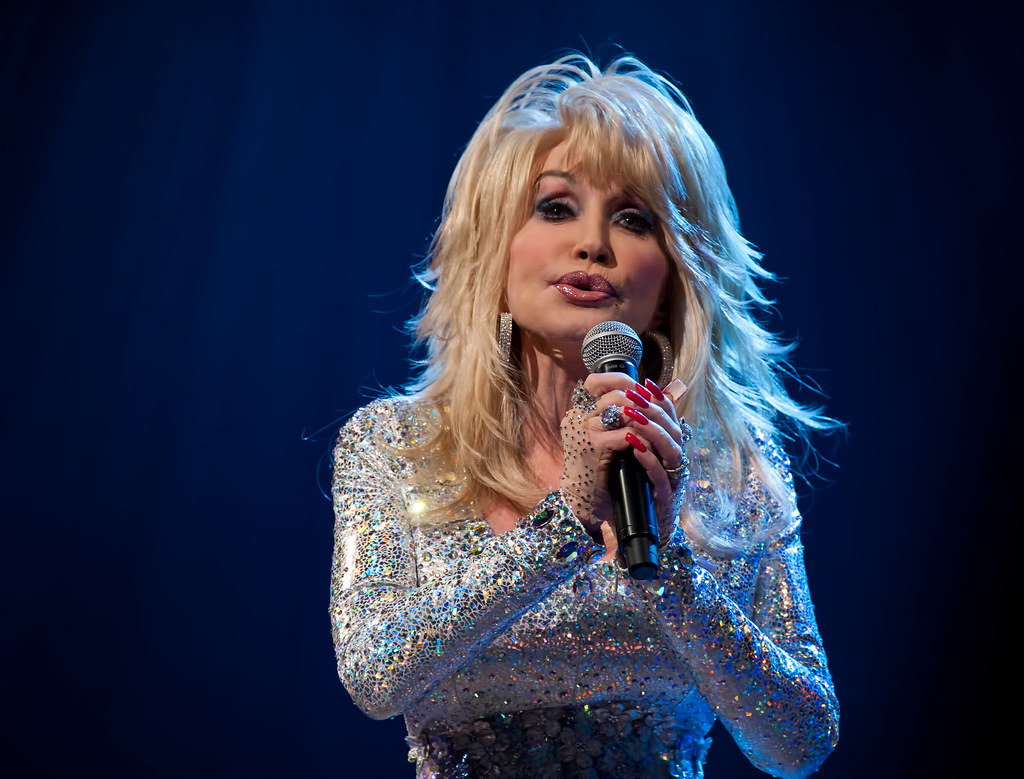 "What? Did you say a hundred million dollars?"
That was Dolly Parton's reaction after Jeff Bezos announced that he will be awarding the singer and philanthropist $100 million dollars to continue her charitable work.
The former president and CEO of Amazon, and his partner, journalist Lauren Sanchez, presented Parton with the Bezos Courage and Civility Award at an event over the weekend..
In a video shared by Bezos on Twitter, Sanchez said the award "recognizes leaders who aim high, find solutions, and always do it with civility. Each awardee receives $100 million to direct to the charities that they see fit."
Parton is now the third recipient of the award, which was presented last year to humanitarian chef José Andrés and activist/pundit Van Jones.
So far, Andrés committed half of the money to seed the Climate Disaster Fund and has also helped to provide hot meals for Ukrainians after Russia's wide-scale invasion. Jones has not yet disclosed how he plans to use his award, which recipients have a 10-year window to use.
Although Parton, a 2022 awardee of the Carnegie Medal of Philanthropy, has not yet announced how she will be using her $100 million, she pledged to do her best to do good things with the money.
"I know that I've always said I try to put my money where my heart is," she said in the video while accepting the award.
In 1988, she established the Dollywood Foundation, which has donated more than $3.6 million towards scholarships and children's education initiatives. She later founded The Imagination Library, a literacy program that has donated 200 million books to children around the world.
During the COVID-19 pandemic, Parton donated $1 million to Vanderbilt University Medical Center's vaccine research efforts, which helped to partly fund Moderna's COVID-19 vaccine.
Parton expressed her gratitude to Bezos, who is currently the world's fourth-richest person, worth an estimated $124 billion. His lifetime giving is estimated by Forbes at $2.4 billion, not including this new gift.
Bezos's ex-wife, MacKenzie Scott, meanwhile is also making headlines this week after announcing that she will be donating $2 billion to 343 organizations, including Girl Scouts of the USA and Big Brothers Big Sisters of America.
Parton said it best in the video: "When people are in a position to help, you should help."