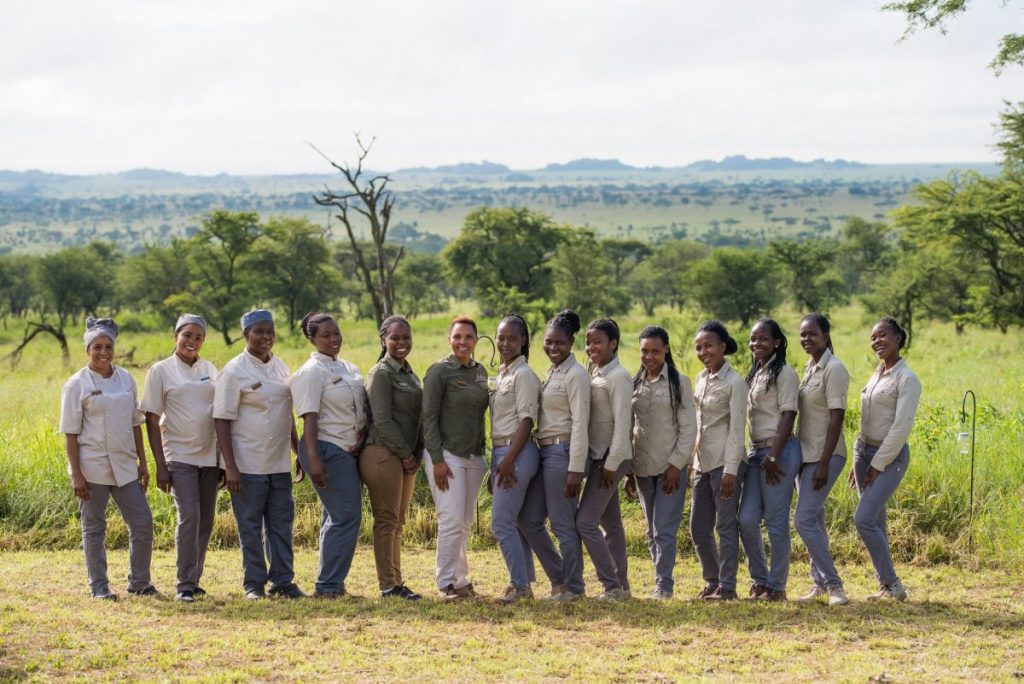 For those looking for a unique experience once it's safe to travel, Travel & Leisure recently highlighted a destination with a decidedly feminist claim to fame. 
At Dunia Camp in the Serengeti region of Tanzania, every single staffer is a woman – and it's the only safari camp in all of Africa that can make such a boast. Though it closed down temporarily due to the ongoing Covid-19 pandemic, it recently reopened for business.
The camp, which first opened in 2016, is owned by Asilia, which runs several lodges and camps scattered across the African nations of Tanzania, Kenya, Rwanda and Uganda. But it's only at the company's Dunia Camp where every employee – from guides to guards to chefs, and everyone in between – is a woman.
It's especially noteworthy because, like many other industries, the safari world is very much male-dominated.
The work is not without its challenges – but perhaps not the ones you'd expect for women trying to succeed in a "man's world." Rather, the struggles are industry-specific, and more personal.
"We are remote, of course. Everything is far away from everyone," Dunia manager Siyaeli Moshi told Travel and Leisure. "Most of us are mothers. We leave our kids at home and miss our families" because their work, by its nature, requires employees to be on-site at all times.
But, staffers add, they benefit from the all-women working environment, too — by deriving strength from their colleagues.
"We are sisters, we are relatives. We are the only people we mingle with," Doris Moshi, a waitress at the camp, told the publication. "If I am in any trouble, or in any need, they are the ones first attending to me."