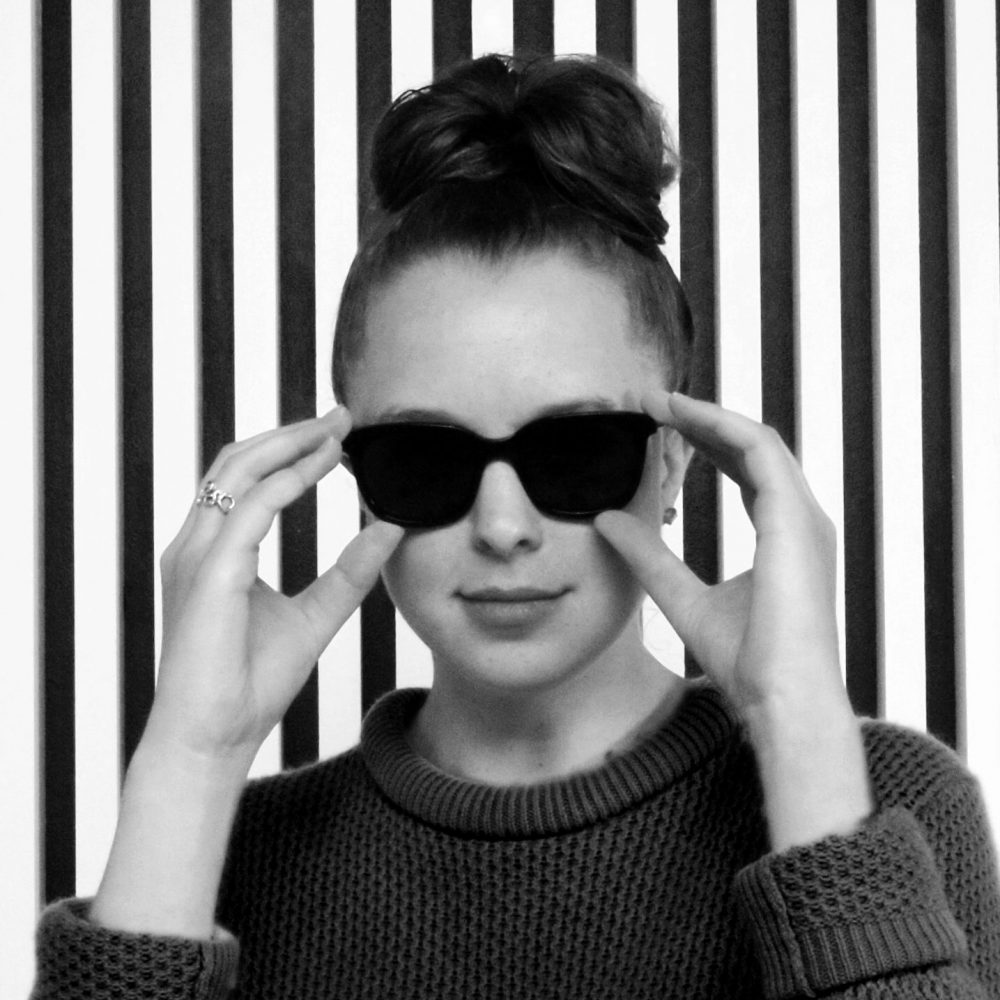 Elisabeth Hass is an Illinois native who spent years on the road. As a consultant and self-appointed, 'digital nomad' the nature of her work allowed her to live without a fixed address for quite some time. As much as she loved traveling however, she found the lifestyle could at times be chaotic and de-centering. During these busy travel years she found aromatherapy and essential oils to be particularly useful in helping to center and ground when things felt uncertain – so much so she started her own line. Her company Chariot makes diffusers and oils that are reminiscent of the California coast. And even though travel remains limited because of COVID-19, her Road Trip in a Box brings the scents and smells of other places to your home in equally chaotic and uncertain Pandemic times.
Hass' story, as told to The Story Exchange 1,000+ Stories Project:
I'm a digital nomad who lives and works throughout the world, without a permanent home or address. As I've traveled, I've collected local herbal ingredients and built a little mobile apothecary. The idea for Chariot emerged when I noticed the scents from this little apothecary delicately anointing the air during long drives and flights. In these moments, I found myself turning off podcasts and playlists to enjoy the sensory experience and to be present with my own thoughts. Though I was moving at 50 or 500 miles per hour, I experienced a certain stillness. Then, when I arrived at my temporary home, the aromas helped me continue to practice introspection and create an ambiance.
In addition to being the founder of Chariot, I'm a consultant who works with rapidly evolving startups. So, between my professional work and my personal lifestyle, I'm constantly in the midst of uncertainty and change. Amid all this volatility, scent has been a powerful way to stay grounded and centered. And, this inspired Chariot's hero product: a portable aroma diffuser that helps you stay connected to your inner compass, no matter where you go.
[Related: She's Sharing Tools that Provide Peace and Wellness]
Success is not a destination, milestone, or accomplishment. It is not some distant peak to ascend or an industry benchmark to surpass. Success occurs when I stay true to my principles and my pursuit of beauty and discovery. Whenever I stand in my truth, I succeed.
However, don't get me wrong. I do a little happy dance whenever a Chariot customer makes a purchase. But it's not the transaction that moves me. It's the awareness that someone is inviting Chariot's creations and philosophy to become part of their journey. It's the notion that, in however small a way, Chariot is helping them discover and stand in their unique truth.
Aroma diffusers and scents may seem straightforward. But, when you want to make sustainable diffusers and scents, things get complicated. Today it's very difficult (and sometimes impossible) to build an environmentally responsible business. Despite our collective awareness of climate change, there aren't as many sustainable choices (from materials, to packaging) as one might hope. And, the options that do exist must be vetted very carefully. I believe it will become much easier to build a sustainable business in the future. But until then, we must do the hard work. We must make heartbreaking decisions and compromises at every moment to stay true to our principles.
I'm proud of the way we have carefully considered every element of our design and business, and taken the time to find the most eco-conscious path forward. This has been a collective effort made by me and everyone on the Chariot team: Julianna Probst, Gilles Besoin, Shannon Graves, and Aimee Williams.
[Related: 1 Year Later, These 4 Leadership Qualities Are Getting Us Through the Pandemic]
Today, there are so many tools and resources available to founders. There are so many platforms to sell and grow on. There are so many people who seem to want to help. There are so many tactics, templates, strategies, courses, free consultations, features…And, so much of it is noise. My biggest challenge has been maintaining focus on what's essential. To address this, I've had to get much better at saying "No", which isn't easy for a peace-making perfectionist like me.
I've also looked more critically at the noise and asked myself, "Who are you giving your time to? Who are you giving your money to? Who are you giving your power to?" Taking a moment to reflect on these questions and honestly answer them has allowed me to stay true to my personal values and the values embedded in Chariot. That said, it's not always easy to snap out of "reactive mode." But, this is where scent comes in. When I'm feeling caught up in the noise, I use scent (Eucalyptus is my current favorite) to escape the chaos and reconnect with myself
I wouldn't say I have a most important role model. I let go of having role models. Instead, I believe it's important for us to be our own hero, our own inspiration, our own guru.
Check out our Advice + Tips for entrepreneurs starting-up
Watch our latest videos
Subscribe to our podcast