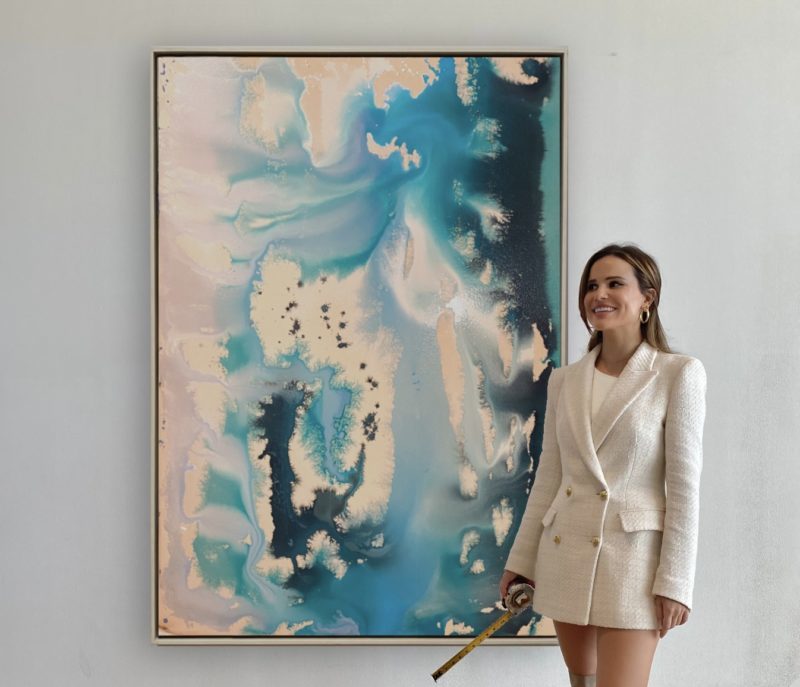 Erica Reiling has been an artist for many years, but in the summer of 2021 she learned about a new medium that's been making waves in the art world: NFTs. Reiling was intrigued by the digital concept but also saw an opportunity to help some important causes. So she founded Crypto Venus, an online platform selling NFTs on the blockchain to raise money for child welfare, schools and homeless youth. Today, the New York-based entrepreneur counts helping others through her art among her biggest successes.
Here's our lightly edited Q&A, from The Story Exchange 1,000+ Stories Project.
Tell us more about your business.
There were so many projects and communities springing up using this NFT technology, but I didn't see any that were using it in a way that I resonated with. I decided to fill that gap myself and create a community based on the values that I want to champion.
How is your business different from others in your industry?
As the artist, I am also the founder. The art has a different kind of soul for this reason because it has two years of my blood, sweat and tears poured into it. It's not just a company hiring an artist or designer to create something in their image. In this same vein, we are creating education for artists around crypto and blockchain technology so they can use their own gifts to not only make money for themselves but to also contribute to the ecosystem and continue to push this world-changing technology forward.
What is your biggest success so far?
I was thrilled to send a very large check to a nonprofit close to my heart that provides help for children and families in need.
What is your top challenge and how have you addressed it?
Definitely marketing. As an artist, this is something that is very important and I've taken for granted until now because I've been lucky enough to have organic growth in my personal art business. I've hired a PR team who have been incredible in helping me with strategy and marketing, and we've also recently joined a lauded accelerator program that will help us with further growth.
Have you experienced any significant personal situations that have affected your business decisions?
Life is always throwing curveballs — I would run out of ink if I tried to list them all. The most important thing is to keep pushing forward. Change the game plan if you must. Take time to grieve, take time to re-center, get some therapy, surround yourself with people who love you, and keep pushing forward.
What is your biggest tip for other startup entrepreneurs?
The only barrier to entry is you. Your own courage and belief in yourself are all you need to get started. Don't bite off more than you can chew, but start today. Do one small thing. Be okay with knowing it may take three or five years to look like what you envision. But small steps everyday can snowball and you will be amazed by what you can achieve once you have the courage to begin.
How do you find inspiration on your darkest days?
There are days when all you should do is take a long bubble bath, eat your favorite food, call a friend, and cry. Those are important days, too. Holding it in will only create an explosion later. But if I'm feeling resistance in my life, I often try to go for a long walk and I pray. I do what I can to connect with God and find peace that everything is working out for my greatest good. Rejection can be a divine redirection.
Who is your most important role model?
Oprah Winfrey. Her work inspires me every day to choose love: to love myself and to keep pushing and following my dreams. ◼
Check out our Advice + Tips for entrepreneurs starting-up
Watch our latest videos
Subscribe to our podcast