When Jessie was trying to get pregnant last year, she used Clue to track her period; Ava to track her ovulation and basal body temperature; Premom for early pregnancy and ovulation test strips; and Pregnancy Test Checker to crowdsource opinions from other users about whether she was, in fact, pregnant.
These are just some of the apps and products developed within the last few years, part of a growing trend of fertility startups and femtech companies looking to capitalize on a booming market that is estimated to be worth $50 billion by 2025.
Many people associate fertility products with women who are struggling to become pregnant — closed Facebook groups like the one hosted by Premom become de facto support groups — but companies are increasingly marketing to women "wherever you are in life," according to Ava's homepage.
[Related: This Founder Raised $10 Million to Make IVF Costs Easier to Handle]
For Jessie — who declined to use her last name and, full disclosure, is this writer's former college roommate — pregnancy was a project, and she wanted all the help she could get.
"I felt like I was taking control of the process — the apps help you regulate your cycle a little better," she said. "I was really negative and convinced myself I was going to have problems, so if it happened, I'd be ready for it."
According to Dr. Marcelle Cedars, director of the Center for Reproductive Health at University of California San Francisco Health, the influx of fertility resources can be empowering for women. "Getting additional resources and money into the field is a good thing," she said. "The newer generation like more information."
Still, there are privacy concerns — many startups, including Premom, have been slapped on the wrist for sharing personal data without user consent. And critics say they perpetuate a gender binary that is becoming outdated as calls for gender equality get louder.
Lisa Campo-Engelstein, a feminist bioethicist and director of the Institute for Bioethics and Health Humanities at the University of Texas Medical Branch, said companies often co-opt abortion-rights messaging to make women feel like they are taking ownership of their bodies, but they do not address larger social issues that overwhelmingly burden women.
"I think women are trying to uphold this unattainable standard of being the good mother by doing everything within their reach," she said. "And that's my worry about a lot of these new technologies — it's a technological solution to a social problem."
Female founders of newer startups argue that they've come a long way from earlier, mostly male-founded fertility startups (Glow and Flo, two different fertility trackers, were started by men), and that consumers come because they are looking for a built-in community they can't easily find elsewhere.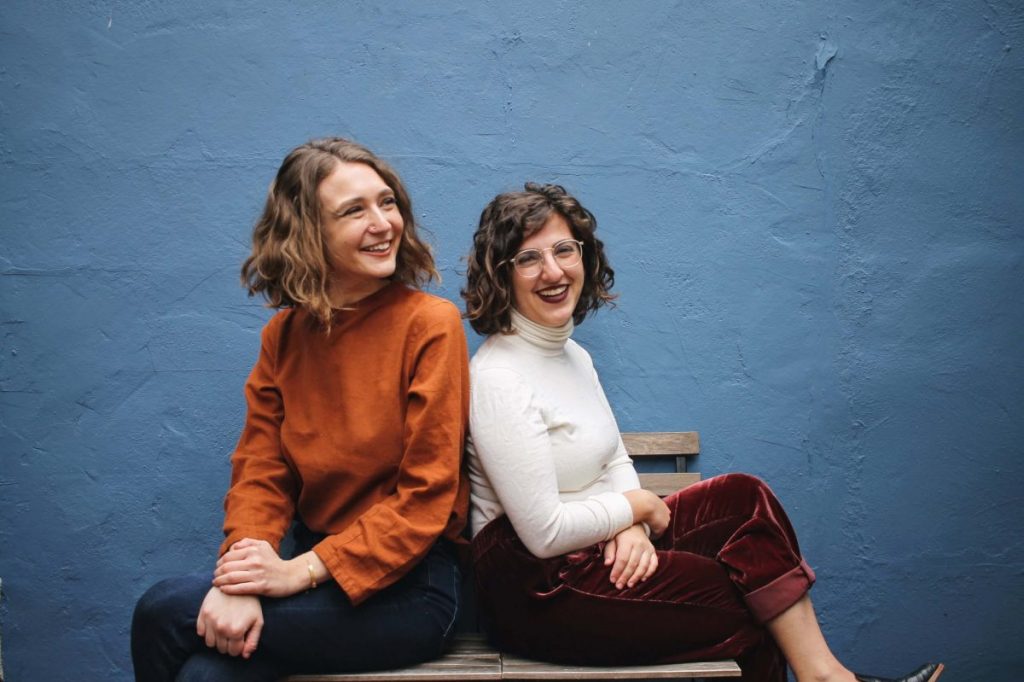 "Women are so much more than their fertility," said Cynthia Plotch, co-founder of Stix, a self-described "discreet" pregnancy and ovulation test subscription service that raised $1.3 million in seed funds in August.
Plotch conceived of the company in 2019 after running into her boyfriend's mother in a drugstore while buying a pregnancy test (it all worked out; the couple are still together). And she and cofounder Jamie Norwood have just launched a new kit to help treat UTIs that includes a test, fast-acting pain relief and a daily supplement "to help protect against future infections," according to Plotch.
[Related: When Pain Derailed This Doctor's Career, She Started a $5 Million Nonprofit That Saves Pregnant Women's Lives Around the World]
"Stix is so much more than just buying a test," she said. "We're building really deep relationships with our customers. We offer them educational things outside of a more transactional relationship."
The Philadelphia-based company compiles data around specific topics women search for, and then curates content on the website using those search terms. "The purpose of our library is to answer the most-searched Google options, and that's what will bring [customers] into the fold," Plotch said.
Over at Juliet, another subscription service officially launching next month, founder Heather Smith wanted to join the market when she was feeling overwhelmed by the decision to start fertility treatments to have a second child as a single mom.
"There's really nothing remarkable about an at-home pregnancy test," said Smith, who is executive director of the American Civil Liberties Union in Wyoming, North Dakota and South Dakota. "But there is something different about the experience you get with Juliet that you don't get with other companies."
The tests, which come in pastel pink and Robin egg blue boxes, have positive messages and space for women to write their own affirmations. A dollar from every sale is donated to SisterSong, a reproductive justice collective for women of color.
Smith, who counts the founders of Cora and Thinx as inspiration, acknowledged that women can just as easily order tests online from Target or Amazon. But "my hope is that with Juliet they're connected to this community of women who know exactly what they're going through," she said.
[Related: Molly Hayward of Cora: Organic Hygiene Products for Every Woman]
"You can go to a Target, but you don't get a bunch of women behind you, cheering you on," she added.
Campo-Engelstein cautioned that many of these apps cater to a certain kind of woman: cis, white, straight and professional.
"There are a lot of women of color, poor women, queer women, disabled women who are not included in these sorts of apps," she said. "And so I had those same worries with a lot of reproductive technologies, that they're geared toward more affluent, educated white women who can afford them."
Still, she acknowledged that fertility startups are not going away, and will most likely keep multiplying as more players jump into a crowded field.
One way to address concerns is to "be more holistic, and not just look at fertility, but try to connect it to other parts of women's health — mental health, sleep, health conditions," Campo-Engelstein said. "Not to just reduce women to this one body part."