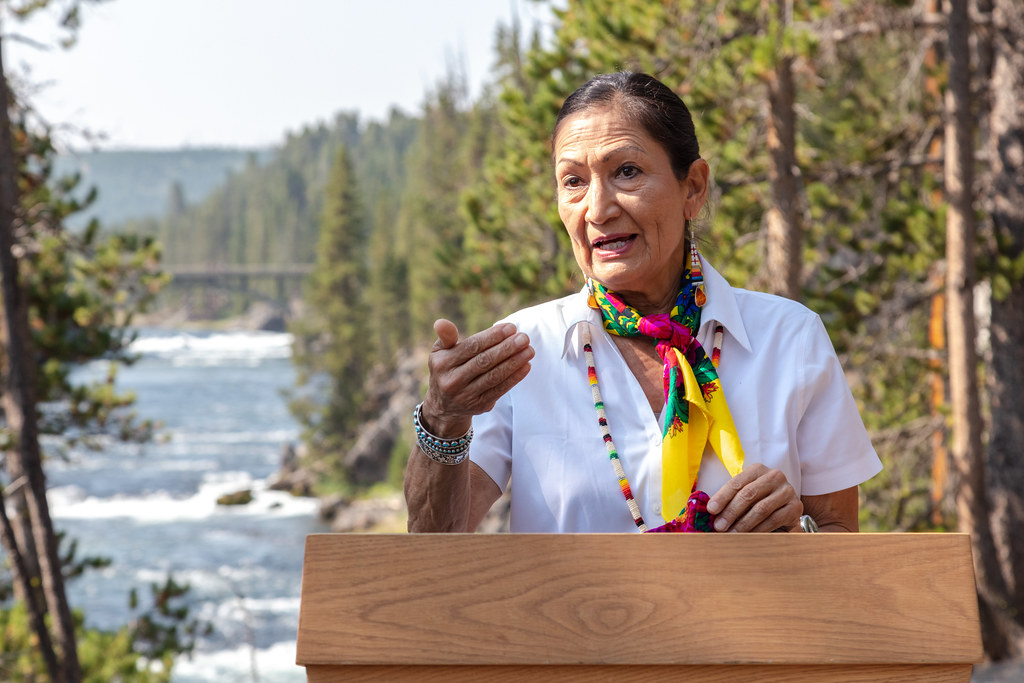 The United States Department of the Interior announced that its Board on Geographic Names has voted on replacement names for five locations in the United States to remove the word "squaw," which many consider a derogatory term for Indigenous women.
The decision came after a year-long process initiated by Secretary Deb Haaland, who issued an order in November 2021 declaring the word derogatory. Secretary Haaland established a 13-member task force to rename nearly 650 geographic features such as mountains, valleys, streams, islands, canyons and lakes throughout the country in an effort to expel the word from federal land.
The sites — located in California, North Dakota, Tennessee and Texas — are the last of the nearly 650 geographic features selected to be renamed.
"Words matter, particularly in our work to ensure our nation's public lands and waters are accessible and welcoming to people of all backgrounds," said Secretary Haaland — the first Native American to serve as a cabinet secretary — in a statement.
The Department announced the final vote for the majority of the new names in September 2022, but the most recent five sites — which are considered unincorporated populated places — underwent an additional review with guidance from Tribes, local communities and stakeholders.
One of the new names, Loybas Hill in California, was proposed by the Paskenta Band of Nomlaki Indians. It translates to "young lady" and honors the past, present and future Native women from and living in the area.
Another name, Yokuts Valley in California, was proposed during a public comment period by members of the community who fought for 2 years to remove the slur. Yokuts translates to "people." (The popular ski resort by the same former name already renamed itself Palisades Tahoe in 2021, saying "Squaw Valley" was derogatory and offensive.)
Roman Rain Tree, a member of the Dunlap Band of Mono Indians and Choinumi Tribes and one of the early advocates for the renaming of what is now Yokuts Valley, called the decision "the first of many necessary steps toward preserving the truth about Indigenous American history and facilitating healing between the Indigenous communities and both state and federal governments."
While the new names are immediately effective for federal use, the public may continue to propose name changes for any locations through the Board on Geographic Names process.
"This is not just a new name for a community," said Rain Tree. "This is acknowledgement of the first stewards of the land and a recognition that we are still here."