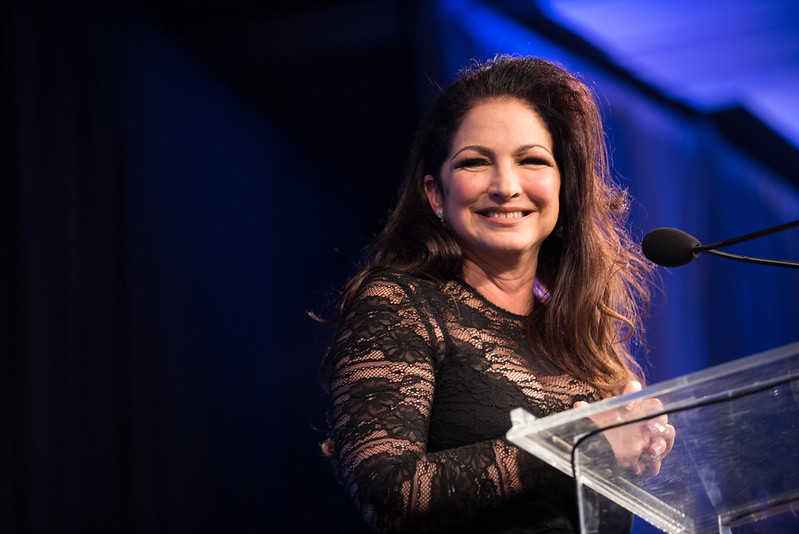 For decades, recording artist Gloria Estefan has gotten crowds up and moving with her Latin pop hits. Now, she'll be garnering applause for making history.
The multi-Grammy winner is set to become the first Latinx woman ever to be inducted into the Songwriters Hall of Fame. "To be the first at anything at this age is fantastic," Estefan said of the honor while appearing on "CBS Mornings." She added that she was "blown away" by the news.
She's certainly earned it, however. "Songwriting has made her one of the biggest Latin music crossover stars ever, and the embodiment of the 'Miami Sound,'" says a press release of her induction, in a nod to her former band, Miami Sound Machine. 
Officials from the Hall of Fame mentioned hits like "Words Get In the Way" and "Rhythm is Gonna Get You" as some of the "key songs" in her extensive catalog.
They also pointed out her numerous awards and accolades, which include a star on the Hollywood Walk of Fame, her status as one of both VH1 and Billboard's Top 100 greatest artists of all time, and receiving of the Presidential Medal of Freedom. The latter distinction was awarded by President Barack Obama for her contributions to American pop music.
In addition, she's worked with some of the biggest names in the music business, from superstar pop band *NSYNC to mainstays like Dolly Parton and newer, well-respected artists like Belinda Carlisle.
Estefan, who is Cuban-American, told CBS that she and her husband-slash-songwriting-partner Emilio have used their star power to lift up fellow Latinx artists over the years, after getting "a lot of nos at the beginning of our career." She recalled often hearing, "'No, this sound will never work,' 'No, you're not going to be able to cross over,' 'No, you can't compete on a world level.'"
But, she added, "of course, we didn't believe that. We've been our own best cheerleaders."