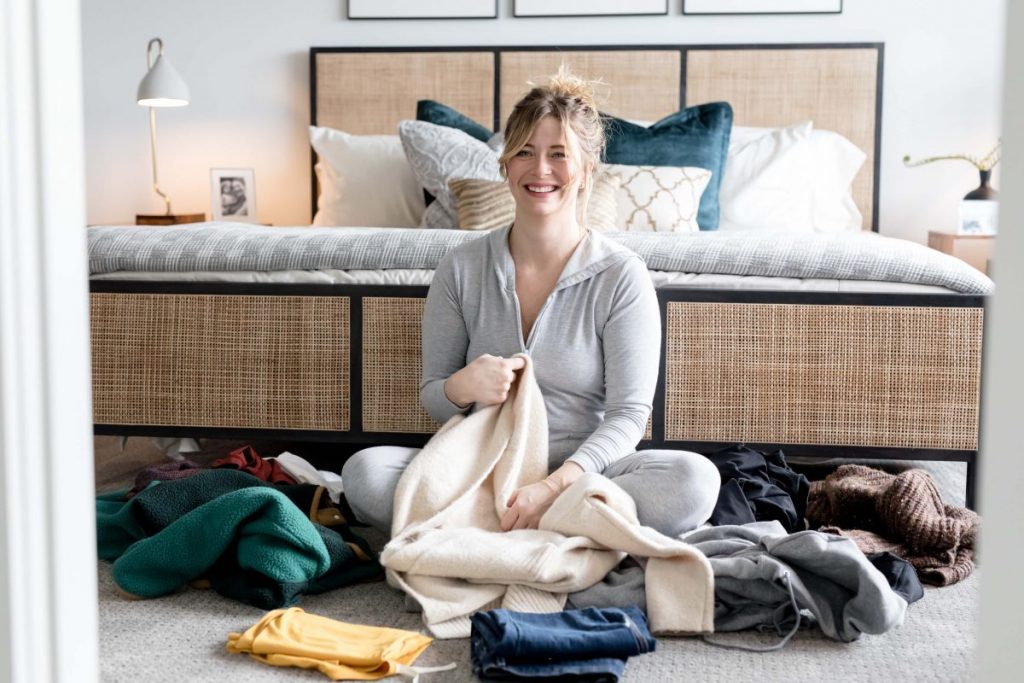 When the pandemic forced us to stay inside and stare at screens, it also forced us to realize just how dirty our houses are. And that combination is exactly what Sarah McAllister needed for her business.
By the end of last March — the notorious month when the virus had wrapped itself around the planet — McAllister's cleaning company, GoCleanCo, was attracting a customer base unlike ever before. The founder and CEO now boasts 1.7 million Instagram followers, a variety of cleaning e-guides up for purchase, and a clientele beyond her imagination.
"In my head, I always kind of thought, 10 years and I'll be here," said the 37-year-old McAllister. "It happened in 10 months."
[Related: The Femtech Market is Booming. Here are Some of the Risks and Rewards]
McAllister founded the business in 2018 when she saw a gap in the market for a residential, no-strings-attached cleaning service. Instead of typical routine housekeeping, the GoCleanCo team can be hired in Calgary, Canada, for one-off or periodic deep cleans — we're talking top-to-bottom, hair-out-of-your-drain cleaning — at a price point ranging in the hundreds of dollars, depending on square footage, number of rooms, and even number of pets.
A serial entrepreneur, she also owned a dog walking company in Calgary for 15 years, but gave it up when she realized more people needed their houses cleaned than their dogs walked.
For almost two years, McAllister ran her business in typical startup fashion — testing business models from surface cleaning and green cleaning to deep cleaning; employing high school grads and training them with her mother (the woman behind McAllister's cleaning knowledge); and perhaps most importantly, trying to build the company's reputation online.
But the rise of a pandemic gave McAllister an entirely new advantage: people, now globally, wanted to be germ-free, and she had a few cleaning tricks up her sleeve.
Winning a #Cleaningarmy on Instagram
"One day, I just posted 'Jesus, this is dirty. I'll show you how to clean it.' And it was like wildfire," said McAllister, who only had 10,000 followers at the start of last year. "Then the pandemic hits, and I just knew how valuable it would be for us to have a bigger online presence."
GoCleanCo, which had paused in-person cleaning services, began using Instagram stories to show people how to clean as per CDC standards — from making your own disinfectant to scouring hard surfaces. The panicked crowds took a liking to it. (If anyone wishes to recall, this was around the time we were avidly disinfecting our groceries and sterilizing our mail.)
"I was just constantly sharing because I wasn't at work," McAllister said. "I put out some really great content at the perfect moment in time."
What brought the trophy home for McAllister wasn't just her arm-against-Covid cleaning tips, it was her "hacks" that range from using Tide laundry powder for scrubbing floors to using Dawn dish soap for removing calcium build-up from your shower, all information that she gave out at no cost.
It wasn't long before the online community began using her methods to keep themselves occupied during lockdown, and many would credit GoCleanCo on Instagram for their hacks, especially for the magic Tide recipe McAllister is now known for. (McAllister's fixation with Tide recently also caught the attention of Katie Couric, and her cleaning tricks earned a mention in InStyle.)
[Related: From Apps to Disinfectant, Here's What Your Business Needs During Covid-19]
Each day in March, McAllister would wake up to thousands of new followers — fans who soon came to be known as the #cleaningarmy, who spiked sales for McAllister's ebooks (which reiterate all of her Instagram cleaning tips, but in a more organized fashion) and led to sponsorships with her preferred brands, such as cleaning products company Vileda and homegoods retailer Canadian Tire.
"I am very picky about sponsorships, they need to be authentic and on brand, and focus on our niche," the CEO said. "We decline a lot of offers because they simply don't work for my vision and my followers trust me so much that I am not willing to back something I don't believe in."
A New Path to Success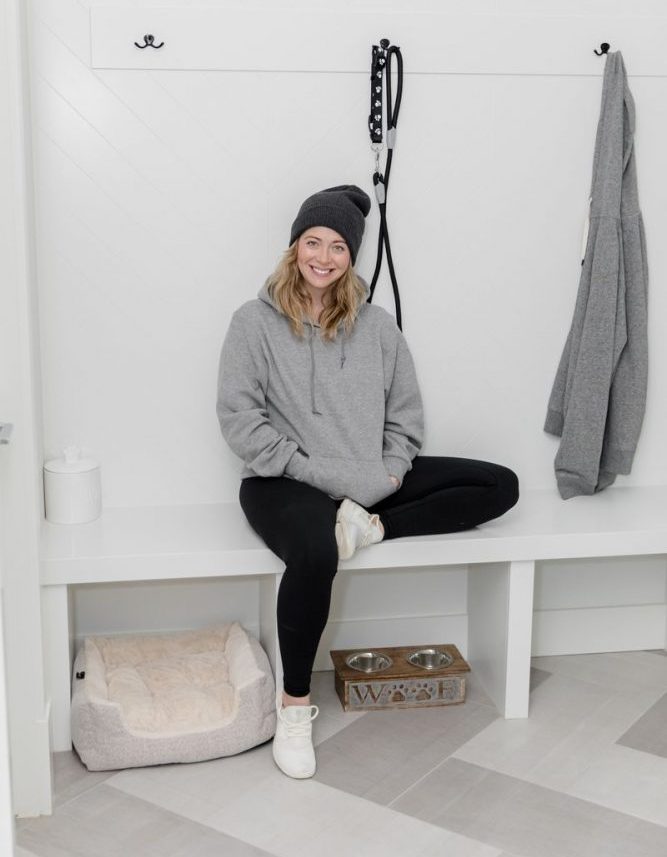 These days, the star turn on Instagram has changed the trajectory of McAllister's company. While she was forced to cut her team last summer, in anticipation of fewer clients upon reopening, she is now booked to capacity.
And the revenue generated from sponsorships and sales of McAllister's cleaning e-guides have helped insulate the company, after a second lockdown in Calgary pushed back GoCleanCo's home visits. The e-guides, which sell for as much as $40 CAD, have "changed the entire ecosystem of the business," although McAllister declined to share how many have been sold thus far.
[Related: A Brooklyn Bakeshop's Sweet Milestone in a Sour Year]
"The handbook is a best seller and has given us freedom to hire smart people who are innovative about our online presence and expand the cleaning company," McAllister said.
What started off as a 2-person operation is now an all-women team of 20 and counting, and McAllister hopes to grow GoCleanCo's residential cleaning business and continue to hire.
"That's really important to me, being able to employ people and help contribute to the economy," said McAlliser, who formerly held every role imaginable in the company.
Having grown quickly via Instagram, she advises other entrepreneurs who wish to do the same to make sure they publish valuable content — even if it means revealing certain tricks and tips.
"Don't be afraid to give away your secrets because it comes back tenfold," McAllister said. 
Editor's Note: The Story Exchange is celebrating its 10th anniversary by launching the annual Women In Science Incentive Prize. Apply now for a chance to receive $5,000 in funding for your climate-related research or startup. Deadline: July 31.