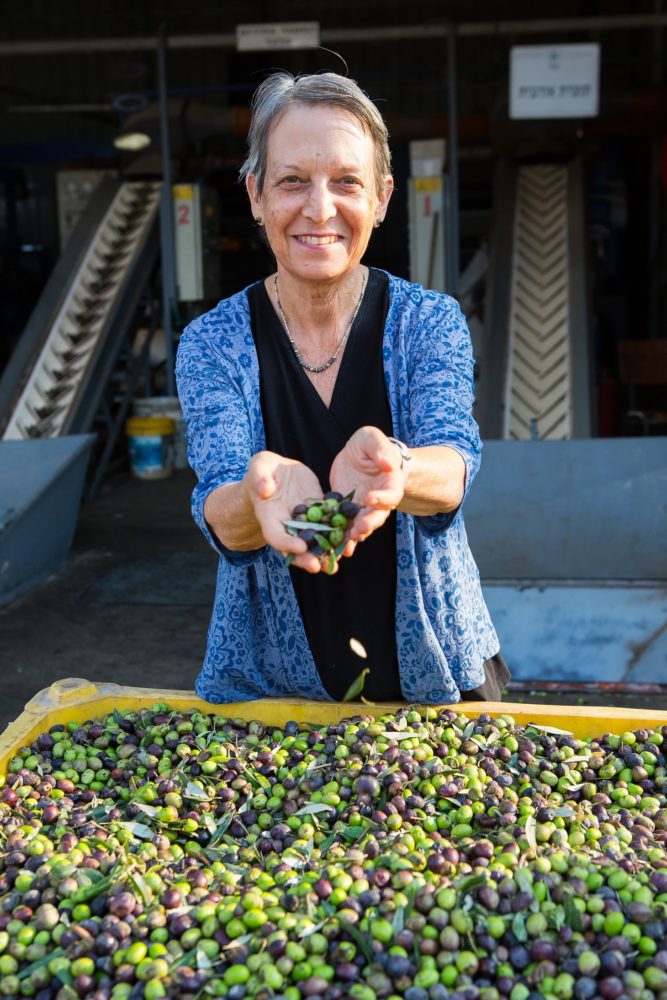 Hadas Lahav is passionate about bringing communities together. In 1996, the Israel-based founder started her social enterprise, Sindyanna of Galilee, where Arab and Jewish women work in concert to make fair-trade olive oil. For almost 20 years, Lahav has been focused on producing outstanding, locally-developed food products, while also promoting Arab-Jewish cooperation, high-quality, ethical goods and economic opportunities for women. 
Here's our lightly edited Q&A, from The Story Exchange 1,000+ Stories Project.
Tell us more about why you started your business.
We wanted to start an organization focused on sustainable agriculture. Many of our products come from olive groves cultivated by both Jewish and Arabs farmers. We also invest in and develop modern agriculture within the rural Arab community in Israel. And, we built Sindyanna to create a microcosm for a society based on solidarity and sisterhood.
How is your business different from others in your industry?
Our goal is to produce outstanding olive oil and other premium food products, while also enhancing Arab-Jewish cooperation. The multiple international and local awards we have received over the years stand as a testament to the quality, flavor and excellence of our products.
Tell us about your biggest success so far.
We created a new line of premium olive oils through a unique collaboration: bringing together the children of our employees to create colorful artwork for our new labels. They were asked to illustrate ideas of optimism, togetherness and hope. Speaking two different languages, yet united by endless colors, the children created instant bridges between the two cultures. The result? A very hopeful bottle of extra virgin olive oil.
What is your top challenge and how have you addressed it?
To deliver a positive social message. It requires innovation, creativity, commitment and hard work from our entire team. We invest in branding and in online marketing that speaks to this broader mission.
Have you experienced any significant personal situations that have affected your business decisions?
During the pandemic, especially from 2020 to 2022, we suffered financial difficulties. We ultimately had to reduce B2B and export activity and rely more on the local market here in Israel to turn a profit.
What is your biggest tip for other startup entrepreneurs?
Be professional, and study the material you are dealing with. Strive to be the best in your field and never compromise on the quality of your products.
How do you find inspiration on your darkest days?
Talking to my team.
What is your go to song to get motivated on tough days?
"Todo Cambia" by Mercedes Sosa.
Who is your most important role model?
My colleagues. We come from different communities – from different social and cultural backgrounds – and yet our ambitions and aspirations for a democracy, justice and equality are the same. ◼
Twitter: @SinndyannaG
Facebook: @SinndyannaG
LinkedIn: @SinndyannaofGalilee
Check out our Advice + Tips for entrepreneurs starting-up
Watch our latest videos
Subscribe to our podcast