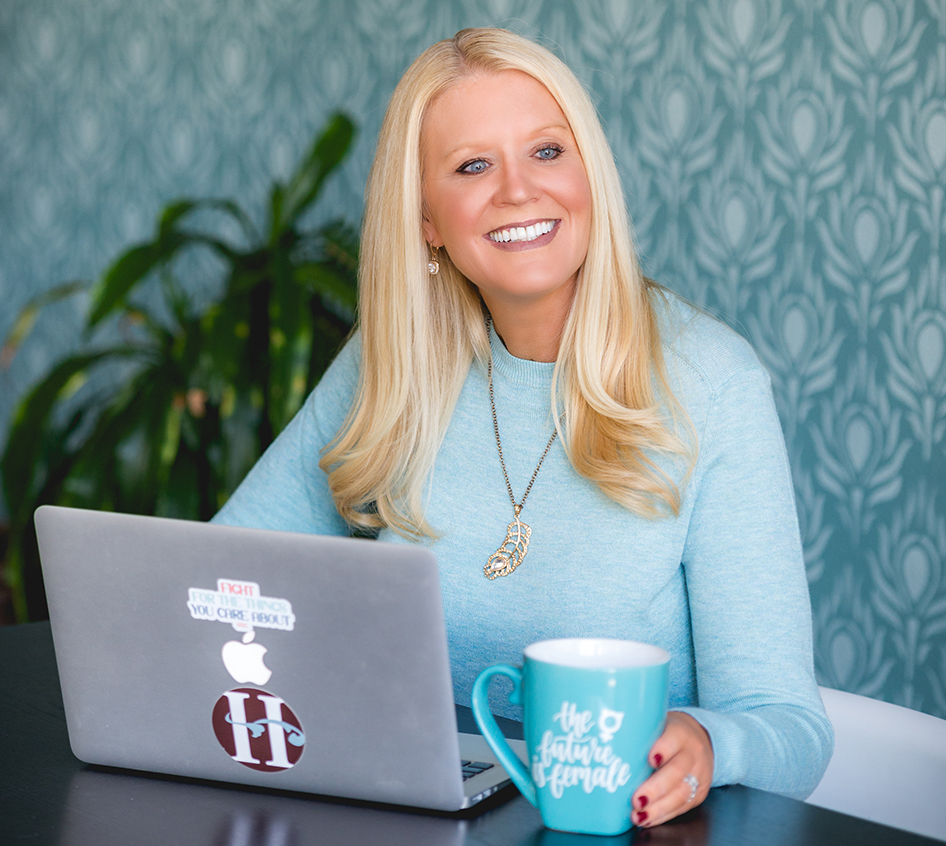 After more than a year of working remotely, people are finally going, whether by force or by choice, back to offices.
It just might not be to their regular offices.
As employees and entrepreneurs re-envision what they want their careers to look like after the Covid pandemic revealed the value of a more flexible lifestyle, they are looking for new communities and connections — and co-working spaces for women are stepping in to fill the gap.
They've been around for a while, and were made flashy by The Wing, a trendy space that started in New York City known for its Millennial-pink walls and celebrity-packed events. But both stalwarts and upstarts in the industry are finding their post-Covid footing with women who want a flexible, modern way to work. The demand is so high that ones we talked to, including one that recently opened, are even in the process of expanding.
According to statistics, women make up roughly 40% of the co-working demographic around the world. Co-working is also popular with freelancers, startups and small business owners — areas that have exploded during the pandemic.
So what are the magic ingredients to make a co-working space, well, work?
The OG Space for Women
Felena Hanson founded what is known as one of the original co-working spaces for women, Hera Hub, in 2011. She quickly scaled her San Diego flagship to other locations throughout California, and she also maintains a location in Washington, D.C. Her business has been able to grow through a licensing model.
During the pandemic, she managed to keep most of her memberships, which average about $200 a month. She enjoys fierce loyalty from her clientele and "it was important to me to serve my members who did need space," she said, listing small hospice-care companies, CPAs and other essential businesses that used her spaces to stay open.
"This is their tribe, and [Hera Hub] has been critically important to the success of their business," she said. The majority of her members, however, stayed home. But even then, "probably three-fourths of my members kept paying even though they weren't setting foot in the space — because they truly value that sense of community."
Now, Hanson is planning to open three more locations by the end of the year in Minneapolis, Salt Lake City and San Jose, California. Each will occupy about 1,000 square feet in a CommonGrounds Workplace — buildings specifically set up for co-working spaces.
"These are cities that are not oversaturated with co-working spaces yet, especially the female-focused angle," Hanson said.
Hanson attributes a low-key profile to her staying power, which runs counter to more high-profile businesses — there's The Riveter, which bills itself as a "modern union" for women who want to fight for gender equality. And, of course, there's The Wing, which was taken over by former Care.com CEO Sheila Lirio Marcelo after original co-founder Audrey Gelman stepped down amid complaints about equity, diversity and inclusion.
"The Wing went after that highbrow social club, The Riveter went after advocacy and supporting women in the workplace," Hanson said.
By comparison, Hera Hub "is not the coolest, hip, trendy thing to join," she acknowledged. "Yes, we'll have a happy hour here and there, but when you look at the core content that we're delivering, it is very much focused on business acumen. It's what separates us. That's why I think we've survived for 10 years."
As if to punctuate her point, Hanson was interrupted a few times during our conversation because of all the activity at her space in San Diego as early as 8 a.m. She apologized as she paused to speak with one of her members, a small business strategist and founder of Mind Masters.
Hanson laughed when she came back on the phone. "It's just the nature of the beast."
The Newcomers on the Block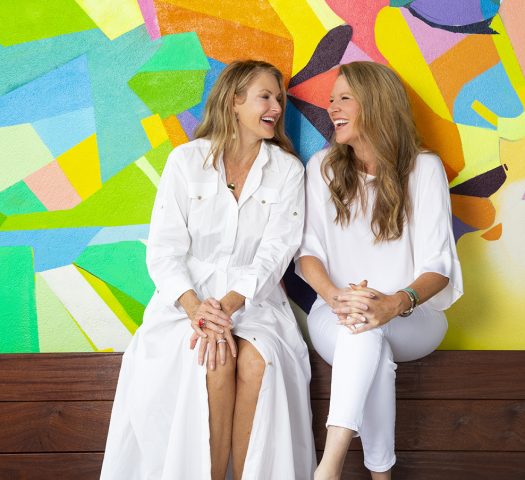 If Hera Hub is one of the oldest co-working spaces for women, then SheSpace may be one of the newest. Stephanie and Katie Tsuru, a mother-and-daughter-in-law duo, opened their women-only co-working space in Houston, Texas, in November 2020 — right in the middle of the pandemic.
"We had to make a choice," said Stephanie, whose son is married to Katie. "Are we going to go forward with this idea that we've been working on for, at that point, eight months? Are we going to let the pandemic beat us? The answer was no."
The bright, colorful, 6,000-square-foot location offers 12 private offices as well as conference rooms and a podcast studio. Memberships work on a four-tiered system and start at $250 a month for community space and go all the way up to $825 a month for private offices. SheConnects, which offers access to virtual events and programming, starts at $30 a month.
"Ideally [our customers] build out their business and they go from a desk into an office," Stephanie said. "I wanted it to be everything that a woman might need because women lead very busy lives, but all women have very different lives. This space had to be very versatile."
SheSpace, which was entirely self-funded by the Tsurus, currently has more than 100 members, ranging from dieticians to marketing pros and several real estate agents — and there are already plans to expand.
"We are looking at adding another 1,600 square feet for another event space and more single-person offices, because we've learned that we're targeting small entrepreneurs," said Katie, who previously worked in the male-dominated fields of oil and gas as well as engineering. "Our one-person offices were rented out months before we even opened."
And as for that unusual family dynamic, running a business with your mother-in-law? "Everybody always asks about it," said Katie, laughing. "It's not even weird to me. People think it's more weird than we think it is."
It's good they enjoy working together, with big plans in the works to expand. Stephanie said she foresees more of these spaces popping up in cities other than New York and California — an idea that she and her daughter-in-law, as well as Hanson, are turning into a reality.
Post-pandemic, "I think every city is going to be an up-and-coming co-working space type of city," Stephanie said.