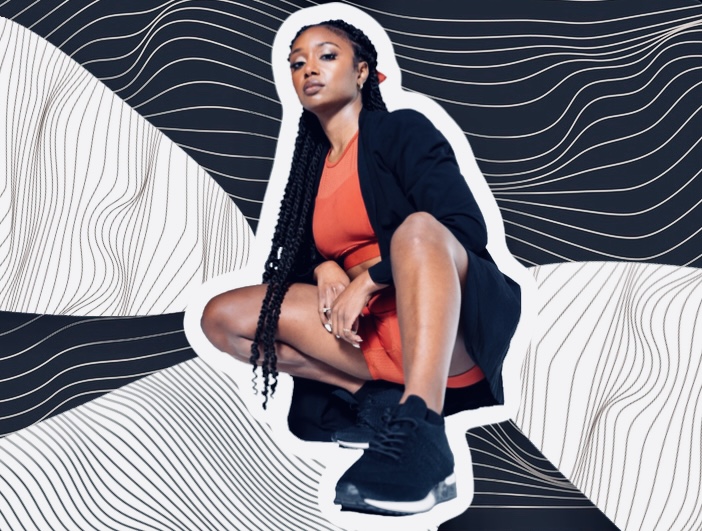 Back in 2019, Mitchella Gilbert's OB-GYN advised her to stop wearing leggings in order to prevent vaginal infections. Cut to three years later, and Gilbert has just secured $1.3 million in funding for her own line of leggings that are OB-GYN-approved.
Her company, Oya Femtech Apparel, specializes in activewear that prioritizes feminine health by using ventilation and sweat absorption technology. Some investors from the most recent funding round include REI Path Ahead Ventures and Techstar Sports, both of which specialize in sport lifestyle brands.
Gilbert, 31, an athlete who had worked at Lululemon and Nike, was in business school at UCLA when her OB-GYN first warned her against the adverse relationship between feminine health and activewear.
"As a state-ranking rugby player who practically lived in leggings, I thought, 'There's no way that this could be true,'" she said.
According to the National Library of Medicine, 75% of women will struggle with yeast infections in their lifetimes. One common cause is tight clothing with nylon or synthetic fabrics, which is common in most leggings.
Gilbert and her team at business school wanted to re-think how leggings could be designed to prioritize feminine health, so they created Oya — performance wear manufactured with specially-placed ventilation panels and antimicrobial fabrics that aim to be twice as absorbent as leading leggings brands.
"Our legging design is patent-pending because there's no existing system for women's performance wear that works on both ventilation and absorption at the same time — as well as killing bacteria," she said.
Gilbert's recent funding round added her name to the list of only 200 Black women to have ever raised more than $1 million in venture capital. According to PitchBook Data, women only received 2.4% of all venture capital funding allocated in 2021 and Black women received 0.05%.
"When you see those numbers, it can put a lot of pressure on you," she said. "But it's just noise."
To combat systemic bias in the venture capital world, Gilbert has some key pieces of advice for other Black women, although entrepreneurs of any race or gender might find it valuable.
Do Your Homework
Early on in pitch competitions, Gilbert did not yet have the funding to create a prototype for Oya leggings. When pitching the idea, she would use a safety pin to fasten pads to a pair of normal leggings to illustrate where the ventilation panels would be located.
"It's never too early to get started," she said. "Just start making prototypes, get as much data as you can. That traction helps show that you understand what you're doing, and that you have the capacity to build."
She and her team had spent over 200 hours researching and talking to doctors, women athletes, doulas, midwives and "basically anyone who's regularly in contact with vaginas."
They were able to develop a pitch built around science and the growing "femtech" industry. 
The term "femtech," coined in 2016, refers to software, diagnostics, products and services that use technology to support women's health. Estimates for femtech's current market size range from $500 million to $1 billion. Some prominent femtech startups include Flo, Womaness and Elvie. 
After raising capital from pitch competitions, Gilbert and her team continued plotting their next steps. One night, Gilbert was working late at the UCLA Anderson Venture Accelerator when a security guard strolling by asked about her project. As it happens, the security guard used to work in fashion.
"I came to find out he had been a manufacturer who had all of these contacts," she said. "So the late night security guard at the accelerator began introducing us to different manufacturers in L.A."
These manufacturers worked with Gilbert's team to develop an actual prototype — without safety pins — which were then sent to doctors and women athletes for testing. To date, the company says it has worked with over 600 doctors and over 200 athletes.
Find Your Community
Expectedly, some of the male investors Oya pitched to didn't understand the problems Oya leggings aimed to solve.
"'There's no way vaginas have this many issues,'" Gilbert remembers one man saying.
However, once Gilbert began introducing the product to male athletes — a target customer group for moisture-absorbent activewear — the need for Oya leggings began to click. Male athletes with daughters and wives were especially on-board with the idea, she said, as they were able to see the activewear market from a woman's perspective.
Carving out a space for Oya in athletics helped the company build relationships with influential sports figures such as Michael Alter, the owner of WNBA team Chicago Sky. Additionally, one of Oya's primary investors is Techstars Sports, whose partners include the Indiana Pacers, the Indianapolis Colts, the National Collegiate Athletic Association and the Indiana Sports Corp.
"You need to stay around people who believe in your ability to work hard and to achieve no matter what your color is, no matter your gender," Gilbert said.
That said, she also found support from other women — actor Sophia Bush and venture capitalist Nia Linder Batts invested in Oya through Union Heritage Venture Partners, where they serve as managing directors. The firm actively invests in founders who are underrepresented themselves or are solving problems for underrepresented communities.
"They are both passionate feminists with lots of ideas on how to expand Oya," Gilbert said.
Oya is using the capital to launch in Champs Sports and REI retailers later this year.
The company also carries a line of merchandise featuring the slogan, "Mind Your Own Uterus," which supports the idea that women are in control of their bodies and health.
"Oya is about people who are tired of their feminine health not mattering," she said. "It's a mindset that women's health gets to be prioritized in design."