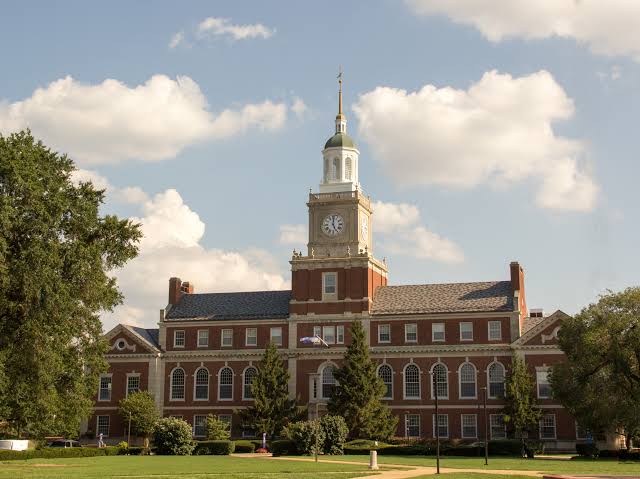 Howard University, the historically Black university in Washington, D.C., announced a $25,000 scholarship for its female and nonbinary business students last week. Alumna and three-time CEO Natalie Madeira Cofield is behind this effort.
"My time at the Howard University School of Business molded me into the woman that I am today," Cofield said, according to a press release. "We look forward to supporting women from the nation's most prestigious HBCU this school year and beyond."
Cofield's company, Walker's Legacy, is a digital platform that aims to make the business field more accessible to women of color. It was named one of Inc.'s 25 Companies That Are Determined to Help Women Succeed in 2016.
The platform provides a community for female business leaders of color, and has programming and mentorship opportunities for young girls learning financial literacy as well as women starting out in their careers.
The Walker's Legacy Scholarship for Enterprising Women will allocate a fund of $25,000 for students identifying as women or nonbinary at the Howard University School of Business.
Each year, two rising seniors will receive the scholarship in the amount of $2,500 to use for their startups. It also provides them a lifetime membership to Walker's Legacy.
[Related: 12 Black Women-Run Businesses That Have Inspired Us]
The cherry on top? Awardees will receive mentorship from Cofield herself, one of Entrepreneur Magazine's 2019 list of 100 Powerful Women in Business.
Cofield, who also made The Root 100 list of most influential African-Americans in 2015 for promoting the Black economy as head of Greater Austin Black Chamber, was a three-time CEO by age 30.
[Related: Why We Need to Focus on Black Women's Startup Stories]
Now, along with Walker's Legacy, she founded the nonprofit sister organization Walker's Legacy Foundation, which targets low-income women of color who don't have access to the education or tools for entrepreneurial success.
Cofield's collective itself is named after Madam C.J. Walker, the first African-American woman to become a self-made millionaire in the United States.