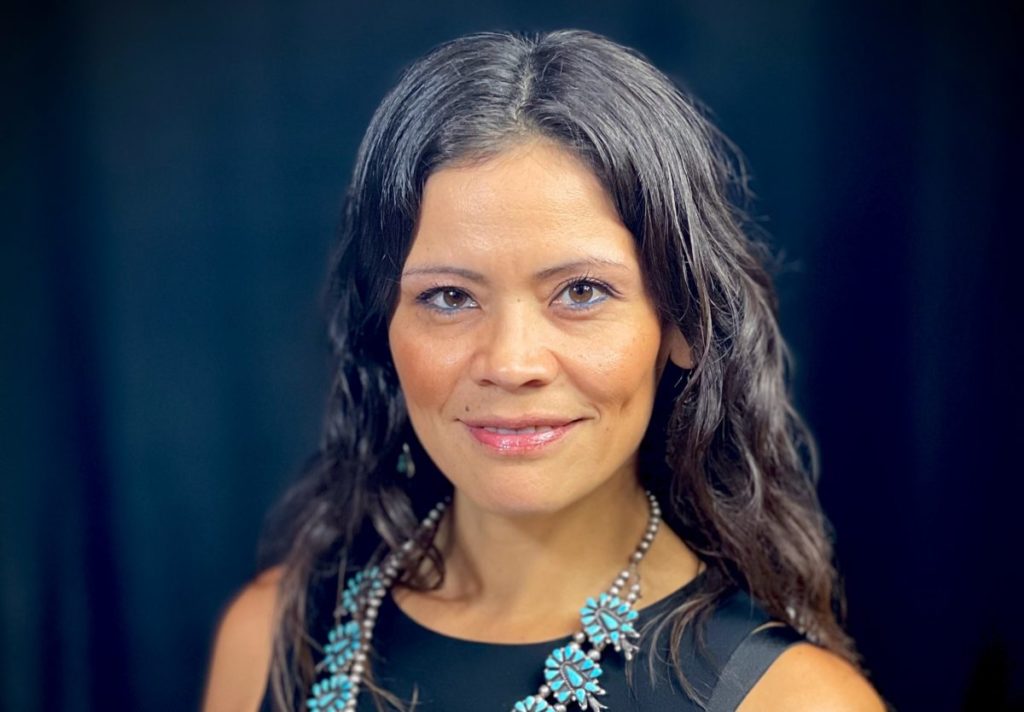 Cannabis is one of America's fastest-growing sectors – but it's leaving out most Americans.
Indeed, cannabis remains a mostly white, male world. Last year, MJBizDaily found that only about 20% of cannabis businesses in the U.S. are owned by women. And in three states where robust data was available – Colorado, Michigan and Nevada – between 63% and 84% of cannabis firms were owned by white people.
In particular, Indigenous entrepreneurs are getting left behind in the industry's uptick – MJBizDaily says they comprised between only 0.4% and 2.5% of cannabis entrepreneurs in the states studied. Worse, Indigenous founders are, at times, taken advantage of by government entities and industry gatekeepers alike.
And folks like Mary Jane Oatman, of the Nez Perce tribe in Idaho, are sick of it.
Oatman is the executive director of the newly formed Indigenous Cannabis Industry Association, a nonprofit based in Cambridge, Wisconsin. It aims to bring together current and prospective Indigenous entrepreneurs, working within the 37 states where cannabis is already legalized, to encourage tribes to embrace cannabis startups as a means of economic opportunity.
But the ICIA also wants the wider world to know about, and respect, these business owners. "Tribal cannabis advocacy is not loud enough," Oatman, also the founder of Tribal Hemp and Cannabis Magazine, says, "not in individual states, and not on a federal level." Especially when you consider that "tribal business owners are uniquely positioned to … add value to the industry, because many of our cultivators … have been plant-touching for" generations.
Sales, Sovereignty and Stigmas
The industry's profits are, in a word, massive. In 2021, cannabis sales reached $27 billion; this year, that number is expected to jump up to $33 billion. This is just in the U.S. alone.
Cannabis' speedy expansion is a point of concern in and of itself for Oatman and the ICIA. "We fear that … what happened to food will happen to cannabis" – referring to how rapid, unweildy growth in that sector led to the creation of genetically modified products and factory farming, among other environmentally harmful practices.
But because of the sheer tonnage of money involved, there are also worries about outside investors presenting buy-in offers ranging from $20 million to $30 million – in exchange for majority ownership. Tribes, Oatman says, should be "starting small to meet the [financial] needs of their communities," while ensuring them "safe, quality medicinal access" to cannabis, before they "springboard into an enterprise model, or branch out."
There are other problems as well, such as struggles between tribal recognition from other governing bodies. Reform legislation has failed to include tribes, or consider tribal sovereignty, "in contracting opportunities, or laws, or testing for public health" concerns, Oatman adds.
And in states where the relationships between tribes and governments are strained, the result is "constant tension," Native American Plant Advisory Council Tom Rodgers told Politico. "You see that with wildlife and climate change – it's a constant battle with our governors."
Then, there's discord within the tribes themselves as to whether cannabis entrepreneurship should even be pursued. "The biggest issue many tribal entrepreneurs face is negative stigma that still exists around addiction, plant medicine and healing," she says – especially with opioid deaths on the rise among Indigenous people.
When it comes to cannabis, "a lot of elders see this as just another drug to bring into the community."
Working Through It, Together
The ICIA will take a three-pronged approach to overcoming these myriad hurdles.
It has a policy arm that plans to address problems between tribal and government leaders by collaborating with local elected officials on legislative solutions. The education arm will provide business owners with information on how to properly start and scale cannabis ventures.
And its connection arm will bring entrepreneurs together with politicians, customers – and one another. Its first effort at this will come next month, when the ICIA will host its first-ever summit in Washington, D.C.
There are already success stories to point to as they embark upon this reform effort, Oatman says. The Puyallup in Washington state – who have made enough in recreational cannabis sales to open their own clinical research facility – are a prime example. "This is a model for other tribes to see that we can do this ourselves."
But far more is needed, she adds, to realize the ICIA's ultimate vision: "an equitable, just and sustainable Indigenous cannabis economy."