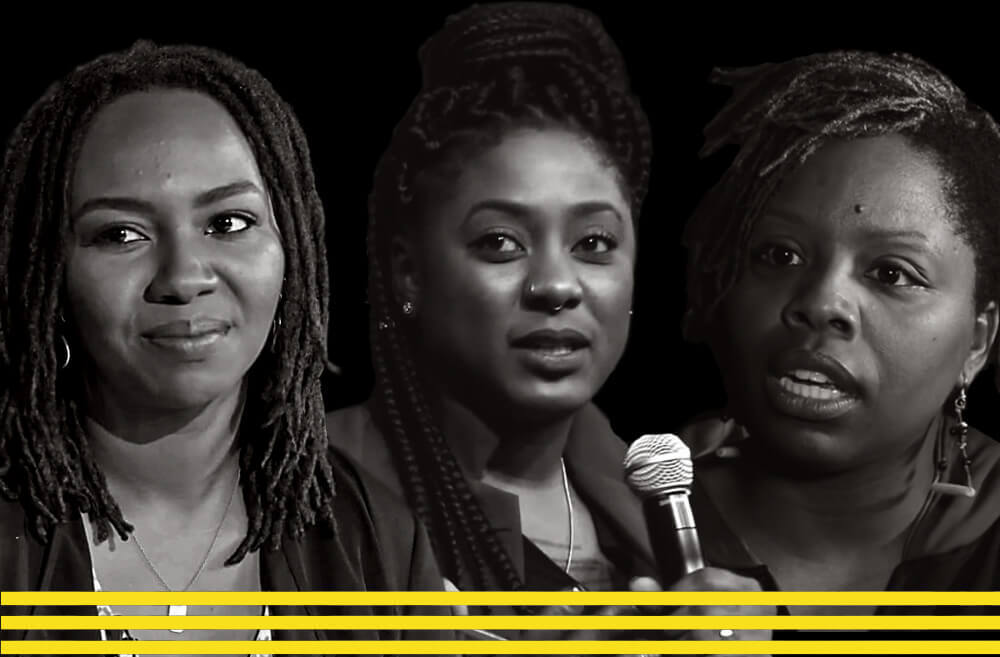 It is often said that Black women will save us. It's certainly not their job to do so, but so far that's been the reality all the same. Now, they're getting some earned international recognition.
Nobel Peace Prize nominations are rolling out, and several prominent Black women activists from the United States are on the list. Alicia Garza, Patrisse Cullors and Opal Tometi, founders of the Black Lives Matter movement, and Stacey Abrams, founder of voter equity nonprofit Fair Fight, have been proposed for the honor.
[Related: These Two Activists are Elevating Black Women in U.S. Politics]
The Norwegian lawmakers who suggested these activists both spoke of the critical and historic nature of the work they're doing.
Petter Eide praised Garza, Cullors and Tometi — who founded Black Lives Matter in 2013 to combat police brutality — for "bringing forward a new consciousness and awareness about racial justice" to the world. "For the Nobel Prize Committee, this is not unusual to link a fight for [racial] justice … with peace," Eide told USA Today. "There will be no peace without justice."
The organization tweeted in celebration of the nod. "We hold the largest social movement in global history. Today, we have been nominated for the Nobel Peace Prize," the post reads. "People are waking up to our global call: for racial justice and an end to economic injustice, environmental racism, and white supremacy. We're only getting started."
[Related: Her PR Firm Succeeds By Amplifying Voices That Are 'Ignored, Dismissed, Muted']
And Lars Haltbrekken, who nominated Abrams in light of her push to ensure the right to vote for all Americans, said that her work "follows in Dr. Martin Luther King Jr.'s footsteps in the fight for equality before the law and for civil rights." He added that "Abrams' efforts to complete King's work are crucial if the United States of America shall succeed in its effort to create fraternity between all its peoples and a peaceful and just society."
Qualifying political leaders from around the globe and former Nobel Peace Prize winners are all eligible to nominate honorees. The laureate will be announced in October of this year, and will join the likes of Malala Yousafzai, former Presidents Barack Obama and Jimmy Carter when awarded.
[Related: The Enduring Power of Buying Black]