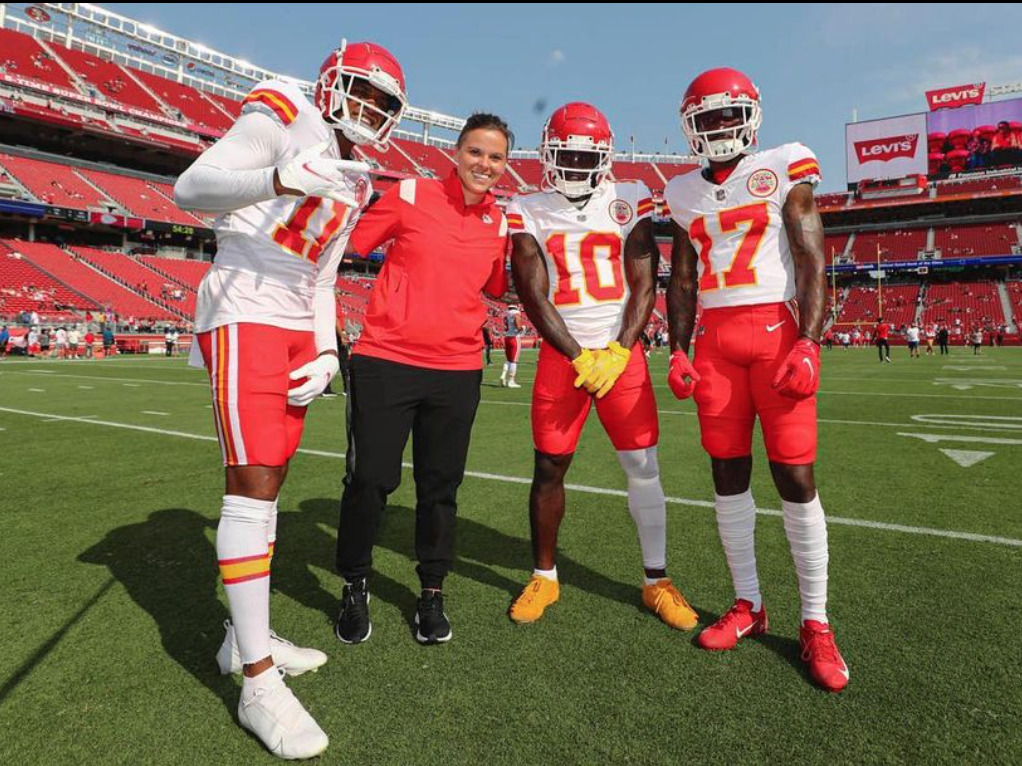 (Editor's Note: We are now accepting applications for our 2023 Brilliant Business Ideas list. Submit yours today!)
Women continue to make history as we further establish ourselves in male-dominated fields..
We've seen the naming of the first woman Vice President in Kamala Harris. We've seen the first woman coach at a Super Bowl in Katie Bowers. We've seen the first Black woman Supreme Court Justice in Kejanti Brown Jackson. And those are just a few of the milestones women have reached since 2020. But as we know, women have been blazing trails since long before then.
So in honor of Women's History Month, we are remembering women who achieved some fantastic "firsts" – women who paved the way for others looking to disrupt the man-made status quo. Below, you'll find inspirational, thoughtful words from 11 such women, and learn a bit more about the history they made.
1
"Our constitutional liberties shall not be sacrificed in our search for greater security, for that is what our enemies and all enemies of freedom and democracy hope to achieve." – Sen. Tammy Baldwin
Tammy Baldwin made history by becoming the first openly gay senator in the U.S. She served as a Wisconsin State Representative for seven consecutive terms until 2013, when she was elected to the state Senate. While in office, she has prioritized statewide educational reform, as well as student debt relief and college accessibility.
2
"If there's specific resistance to women making movies, I just choose to ignore that as an obstacle for two reasons: I can't change my gender, and I refuse to stop making movies." – Kathryn Bigelow
Famed director Kathryn Bigelow is the first woman to ever receive a Best Director Oscar, which she won at the 2008 Academy Awards for her work on "The Hurt Locker." Since then, only two other women have won it — Chloe Zhao in 2021, and Jane Champion in 2022. While this year's Oscar nominations left out women directors altogether, Bigelow's achievement helped fuel the ongoing push for more female representation in all categories at major Hollywood awards ceremonies.
3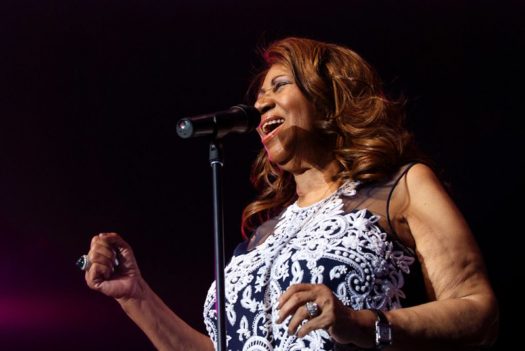 "We all require and want respect, man or woman, Black or white. It's our basic human right." – Aretha Franklin
Undisputed Queen of Soul Aretha Franklin was inducted to the Rock and Roll Hall of Fame in 1987 – the only woman to receive that distinction at that point. She is still regarded as one of the most influential recording artists of all time, with multiple chart-topping hits such as "Respect" — probably her most successful song — "Chain of Fools," "I Say a Little Prayer" and "(You Make Me Feel) Like a Natural Woman." By 2009, she had won 18 Grammys and had sung at three presidential inaugurations, among myriad other accomplishments.
4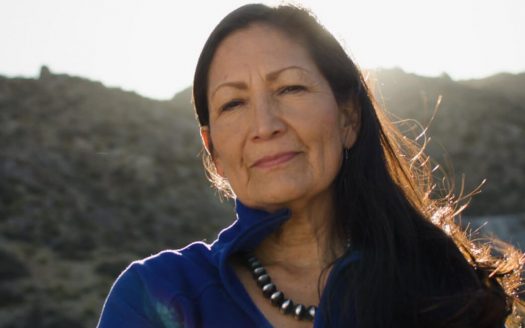 "We must shift our thinking away from short-term gain toward long-term investment and sustainability, and always have the next generations in mind with every decision we make." – Deb Haaland
Deb Haaland is the first Native American woman to serve as a cabinet secretary. Prior to her 2021 appointment to the office of U.S. Secretary of the Interior, she became the first Native American woman to lead a state party in 2014 when she became New Mexico's Lieutenant Governor. As Secretary of the Interior, Haaland is focused on preserving the nation's natural resources and cultural heritage.
5
"To the children of our country, regardless of your gender, our country has sent you a clear message: Dream with ambition, lead with conviction, and see yourself in a way that others might not see you, simply because they've never seen it before. And we will applaud you every step of the way." – Kamala Harris
Kamala Harris is the first woman to serve as Vice President of the United States. That's not all – she's also the first Black and first South-Asian Vice President. Before joining President Joe Biden's team, Harris served as District Attorney of San Francisco, Attorney General of California and as a U.S. Senator.
6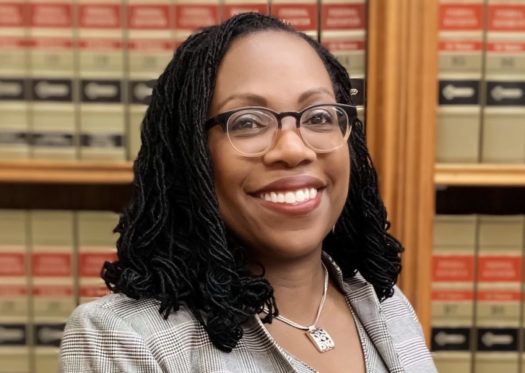 "Girls, I know it has not been easy, as I have tried to navigate the challenges of juggling my career and motherhood. And I fully admit I did not always get the balance right. But I hope that you've seen that with hard work, determination and love, it can be done." – Ketanji Brown Jackson
Ketanji Brown Jackson's nomination to the Supreme Court was an historic one — she is now the first Black woman to serve in the highest court in the country. She was nominated by the Biden administration and confirmed in 2022. Jackson rallied significant support from respected organizations such as the NAACP.
7
"We self-righteously expect all others to admire us for our democracy and our traditions. We are so smug about our superiority, we fail to see our own glaring faults, such as prejudice and poverty amidst affluence." – Patsy Mink
Patsy Mink was the first woman of color elected to the U.S. House of Representatives, and the first Asian-American woman to serve in the U.S. Congress. As a Hawaii native, Mink jumped at the opportunity to serve when Hawaii officially became a state in 1959. She earned a seat in the Hawaii State Senate in 1962 before winning a new position in the U.S. House of Representatives in 1964. Mink was a strong supporter of gender and racial equality, and an especially strong voice behind landmark legislation such as Title IX. Her work in government continued until her death in 2002.
8
"It is through art that we will prevail and we will endure. It lives on after us and defines us as people." – Rita Moreno
Rita Moreno changed the film game for Latinx people in America. She became the first Latinx woman to win an Academy Award for her portrayal of Anita in the 1961 film "West Side Story." Moreno is also an EGOT winner — meaning that she has won Emmy, Grammy, Oscar, and Tony awards — and earned the Presidential Medal of Freedom from President George Bush in 2004. At 91 years old, Moreno's acting career is still flourishing — she recently played Valentina in Steven Spielberg's 2021 remake of "West Side Story" and starred in the 2023 comedy "80 for Brady."
9
"The people are what matter to the government, and a government should aim to give all the people under its jurisdiction the best possible life." – Frances Perkins
In 1933, Frances Perkins became the first woman to hold a position in a presidential office as the Secretary of Labor under President Franklin D. Roosevelt. She was said to be the "driving force" behind the New Deal. In interviews, Perkins recalled resisting her family's encouragement to take a teaching position, as many women in New England did at the time. She instead paved the way for future women to assume top roles in government, including first-ever woman Secretary of State Madeleine Albright.
10
"It's awesome being the first, but what I keep saying is that it's more important that I'm not the last." – Katie Sowers
Football is an especially male-dominated sport. Yet change is slowly occurring – as evidenced by the NFL hiring its first woman and openly gay coach. Katie Sowers of the San Francisco 49ers  even became the first woman to take a team to the Super Bowl in February 2020. Sowers had always loved football, but had never seen a woman coach in the NFL before landing a role herself. Now, she's joined by the likes of Philadelphia Eagles coach Autumn Lockwood, who made history as the first Black woman to help lead a team to the Super Bowl this year.
11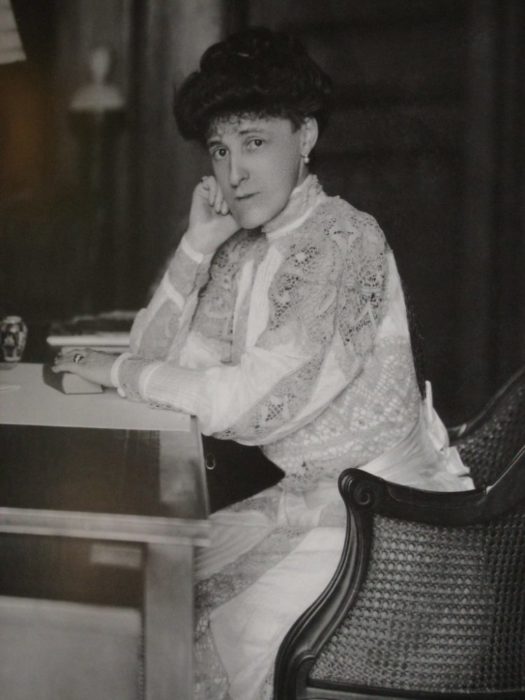 "There are two ways of spreading light: to be the candle or the mirror that reflects it." – Edith Wharton
Edith Wharton won a Pulitzer Prize in Fiction — formerly known as the "Novel Prize" — for "The Age of Innocence" in 1921, making her the first woman to ever do so. The novel was adapted into film in 1993, and starred respected actors like Daniel Day-Lewis, Michelle Pfiffer and Winona Ryder. In 2020, the book and subsequent film were both honored at Wharton's historic home, The Mount — which now is a cultural center — as part of marking the novel's 100th anniversary.