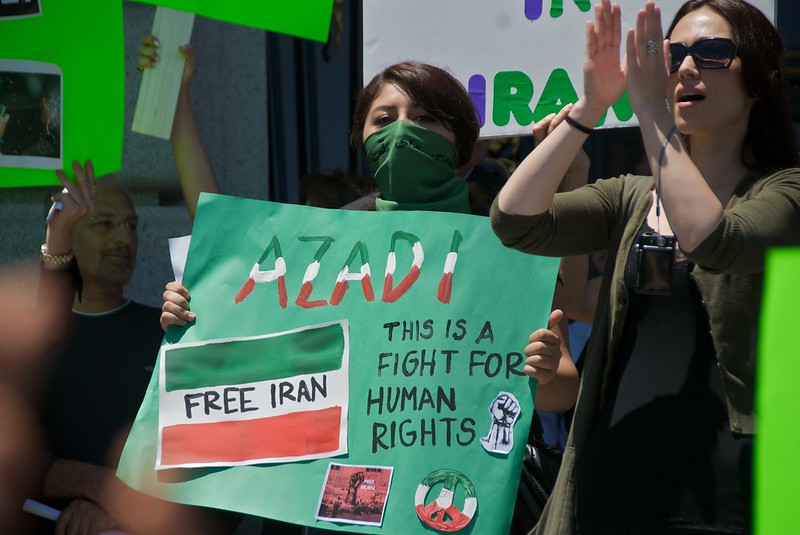 Around the world, Iranian women have been hailed as heroes for months. Time just made the title more official.
The magazine, as part of its end-of-year round-up of influential people, named the protesters fighting for women's rights in Iran as its 2022 Heroes of the Year. After the death of 22-year-old Mahsa Amini, who succumbed to injuries said to be sustained during a September 2022 arrest by the country's morality police, Iranian women and allies have been rising up without rest.
Their acts of protest are, in and of themselves, extraordinarily brave given the risks. This designation from Time comes amid the release of disturbing reports of Iranian forces firing at the faces and genitals of women protesters, specifically. There has also been reported police brutality – several hundred have died amid the unrest, including two publicly executed protesters – not to mention a nationwide internet shutdown to contend with.
Yet pushing through such dire and dangerous circumstances is not all that makes these protests, and the women leading them, remarkable, says Time.
"The movement [these protesters] are leading is educated, liberal, secular, raised on higher expectations, and desperate for normality," New York University professor and Time columnist Azedah Moaveni wrote. And, "they are quite unlike those who came before them; sometimes they feel more like transnational Gen Z than Iranians: they are vegans, they de-Islamicize their names, they don't want children."
Earlier movements began after the 1979 Islamic Revolution, when strict dress codes were first enacted under the leadership of Ayatollah Khomeini, and remain largely in place as a result of conservative President Ebrahim Raisi. Organizers of "My Stealth Freedom" and "The Girls of Revolution Street" have long opposed such restrictions.
Now, the world is watching, and ripple effects are spreading everywhere – from demonstrations at the 2022 World Cup, to protests flooding city streets in the U.S., New Zealand, England and other countries around the globe.
Indeed, wrote Moaveni in summation, "the regional and wider reverberations of Iranian girls' revolt could not be more seismic."