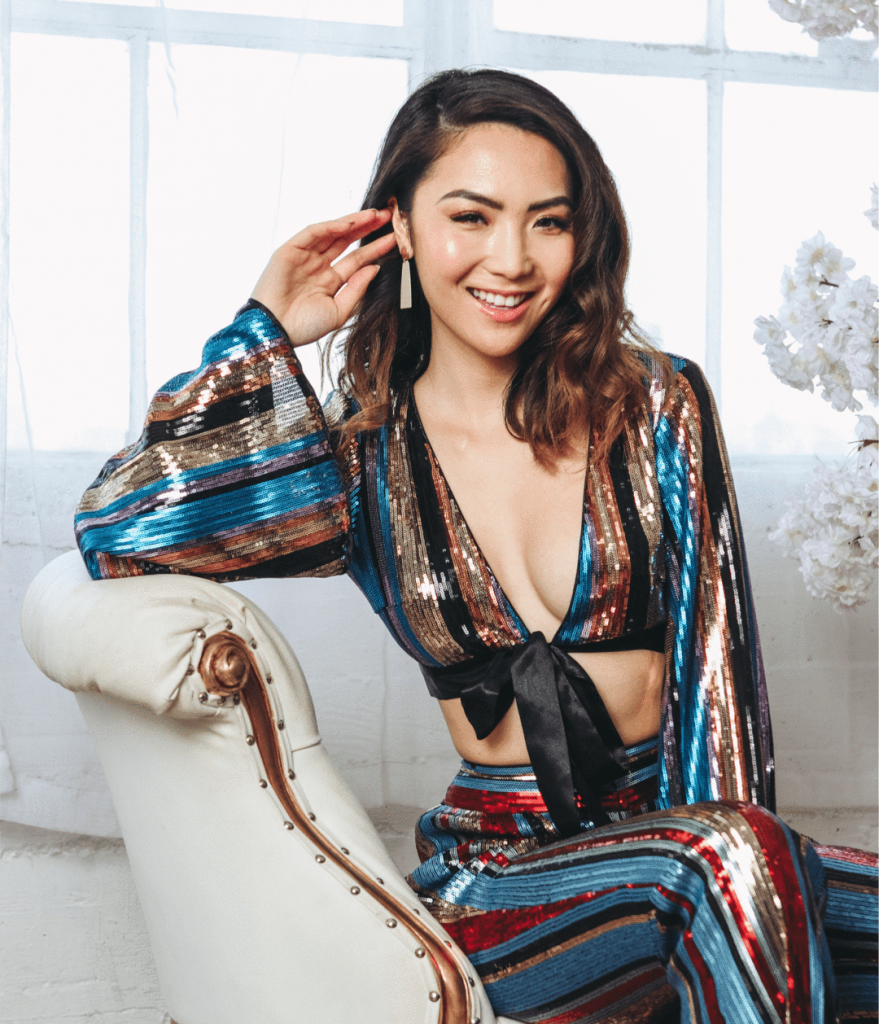 Jennifer Chung was taught from a young age that good skincare starts with what you put in your body. When she decided to branch out from the family beauty business and start something of her own she looked into ways she could add something new to the skincare and beauty space. That's how Chung came up with Embody, a line of gummy multivitamins that provide nutrition for healthy skin. The Santa Ana, California-based entrepreneur runs a small but passionate team who have all dealt with their own skincare issues from acne to eczema and believe in the game changing nature of their products. Today Chung is managing the ins and outs of expanding a start-up while also trying to maintain the every elusive work-life-balance.
Chung's story, as told to The Story Exchange 1,000+ Stories Project:
What was your reason for starting your business?
I grew up in and around the beauty industry. As a teen my mom started her own cosmetics business and I was always a part of it, whether it was packing boxes in the garage or leading the company. Having grown up around skincare, I was of the belief that more is more when it comes to skincare. I had an extensive and expensive routine. As I settled in to adulthood I started to notice that my skin looked its best when my routine was simplified and I was taking care of my nutritional needs. I took a page from my mom's book and started to focus on nutrition as a skincare tool rather than relying on a 10-step routine. My mom taught me from a young age that skincare started from within. Using that idea I took my favorite skincare ingredient (retinol) and found a way to make it into a tasty gummy. My goal in starting Embody was to help busy women like me simplify their skincare routine, save them time and money, and help them feel their best in their own beautiful skin.
How do you define success?
Success is growth. As much as monetary success is important to a business, I can't state enough the value of personal and professional growth. We're never done learning, and every challenge is an opportunity to become better than you were yesterday. I consider myself successful when I can look back at a situation and see how I've changed and developed since the last time I was in that spot.
Tell us about your biggest success to date
I think Embody's biggest success to date is being an industry disruptor by launching several world's first products. We love it when our products help change people's skin for the better, it brings us so much joy.
What is your top challenge and how have you addressed it?
Scaling as a startup is challenging beyond words. With a small team and limited resources, you have to balance what's important. For example, do you spend your cash on marketing, or do you spend it on inventory? How do you sell the inventory you have without marketing, and how do you fill the orders you receive after a successful campaign without inventory? It's all a balancing act and it's often spur-of-the-moment decisions. One of the best things we've done to help alleviate this problem though is to set aside a small portion of each day's sales as a savings account to help cushion any urgent scaling needs!
Have you experienced any significant personal situations that have affected your business decisions?
In 2018 I left my home in San Jose to open another branch of the family business in Orange County. It was a hard season in my life, but it's ultimately the reason that I started Embody. I needed the freedom to go start something of my own. That being said, I'm still involved in the family business in multiple capacities. It's hard balancing multiple jobs that I'm passionate about with taking care of myself, spending time with friends, and relaxing.
What is your biggest tip for other startup entrepreneurs?
Listen to your data. Your business is your baby so it can feel personal when your data opposes what you think you know or think you want, but numbers don't lie. Invest in great data analytics and test everything. It'll save you tons of time, money, and headache down the road.
How do you find inspiration on your darkest days?
Take breaks. When I'm having a particularly rough day, I'll go out to coffee or lunch with a friend and talk out my feelings. Or I'll call my mom for some tough love if needed! When you feel stuck, walk away for a little bit. Get coffee, call a friend, clear your head. I promise you'll come back with fresh eyes and fresh attitude toward the problem.
Who is your most important role model?
Hands down my mom. She showed me what being a strong woman is all about. Throughout my life she has been an entrepreneurial role model. Being a single mom of 4 with a business couldn't have been easy, but she did it so effortlessly. She's my best friend and biggest inspiration.
Check out our Advice + Tips for entrepreneurs starting-up
Watch our latest videos
Subscribe to our podcast