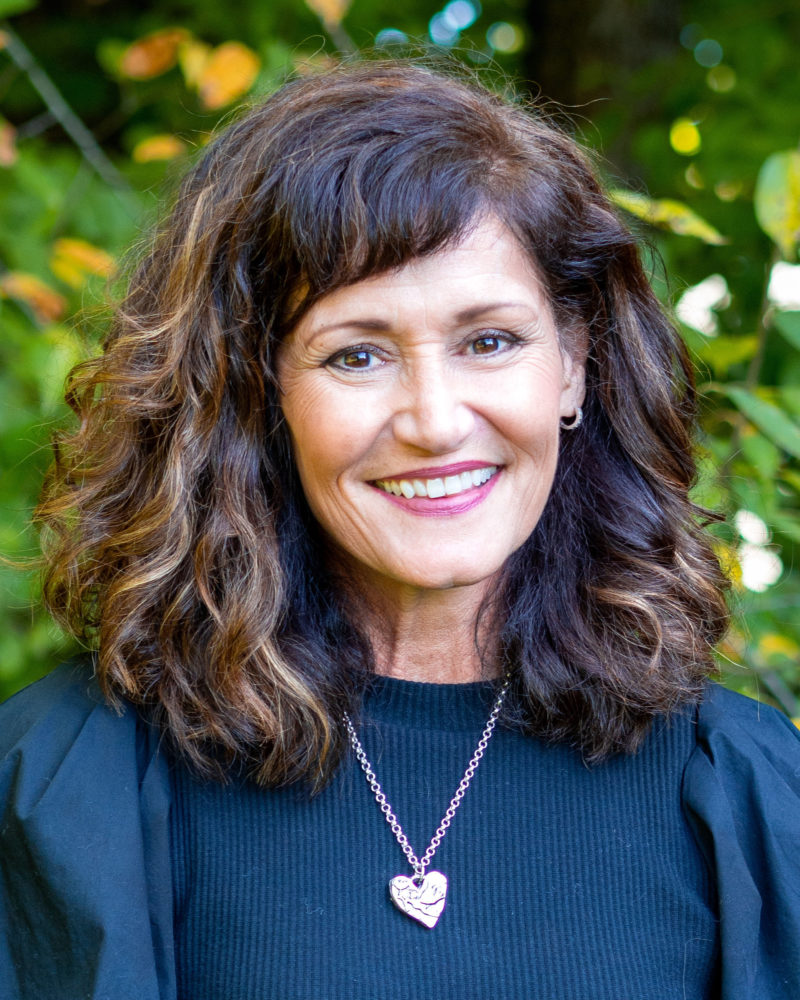 For Jennifer Weisse, entrepreneurship came following some life-changing news. When her son was diagnosed with autism, she became focused on finding ways to improve every aspect of his health, including his diet and nutrition. She took to her kitchen in pursuit of a good-for-you snack that all of her children could enjoy. After some experimenting, she came up with what is now the product line of Bee Free, which sells gluten-free granola mixes. Each bag is lovingly made by people with autism, as Weisse has made hiring people with the neurological disorder a cornerstone of her business model. Today, the Noblesville, Indiana mompreneur takes pride in both the employment opportunities and tasty treats her company provides.

Here's our lightly edited Q&A, from The Story Exchange 1,000+ Stories Project.
Tell us more about why you started your business.
I never saw myself as an entrepreneur. But after my eldest son was diagnosed with autism in 2008, I found myself on a new path. While searching for gluten-free foods to help with my son's overall wellbeing, I quickly found that "gluten-free" and "tasty" did not often go together. So I enlisted the help of my mother and we got busy recreating some favorite family recipes. Once we created a snack that all four of my boys could enjoy together, I knew I was onto something. Now, 10 years later, I am laser-focused on bringing delicious snacks full of real ingredients to the world while creating jobs for adults with autism.
How is your business different from others in your industry?
I am on a mission to create more jobs for adults with autism as we grow. We have created a different kind of interview and training process to help hire different kinds of learners and people with different work styles. Our team works alongside job coaches to make sure they're learning new skills, and we adjust the environment to promote each individual's success.
Tell us about your biggest success so far.
We got a Sam's Club Golden Ticket this past June. To me, success is setting a goal and making progress toward it while finding ways to give others a leg up along the way.
What is your top challenge and how have you addressed it?
The constant price changes and supply chain issues. We're casting a wider net, and looking at different supply options with back-up plans ready at all times, just in case a purchase order gets canceled or delayed. We hold loosely to plans so we are able to calmly pivot.
Have you experienced any significant personal situations that have affected your business decisions?
When my son was told he wouldn't graduate high school – that was a game changer. We realized that there would always be people out there who were going to tell him what he couldn't do, and that there were many other young adults experiencing the same attitudes from others around them. As a young business, we realized we could do good and create jobs for this specific set of people, while growing as a company.
What is your biggest tip for other startup entrepreneurs?
Always be willing to learn from someone, even if you don't agree with part of their business. Everyone has something to learn from each other.
How do you find inspiration on your darkest days?
My family and nature. Getting outside usually does the trick, and connecting with those I care about helps fill my cup and refocus me on what's important.
What is your go to song to get motivated on tough days?
"Superwoman" by Jaden Michaels.
Who is your most important role model?
My mother. She taught me at a young age that you can keep reinventing yourself while still supporting your family and loving those in your community.◼
Instagram: @beeglutenfree
Facebook: @beefreegf
Check out our Advice + Tips for entrepreneurs starting-up
Watch our latest videos
Subscribe to our podcast